Nutrition brand Fast&Up recently roped in actor Varun Dhawan for its #HealPrayLove initiative to support India's frontline workers. Vijayaraghavan Venugopal, CEO & Co-Founder, Fast&Up discusses the initiative and the brand's marketing approach during the pandemic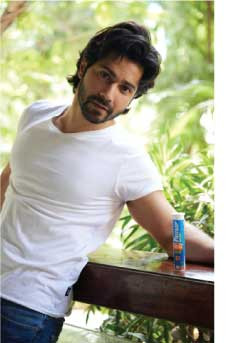 Q] What was the insight behind Fast&Up's initiative – #HealPrayLove?
Since the last year, Fast&Up has been carrying out this initiative with different people. We had even worked with the police in Mumbai and Hyderabad and the doctors in Bangalore and other places, mostly by providing our electrolytes and Vitamin C because it had been something of significance. Now, the second wave which hit us all of a sudden, was obviously a setback for everyone. In fact, a lot of our own employees had to go through tough times due to COVID and some of their family members had to be admitted. A lot was happening around us and then we decided it is a time when everyone contributes. We thought about how to make everyone healthier and heal them. Obviously, people were praying for their near and dear ones. And the concept of love was also rediscovered because a lot of times you take things or people for granted. So we thought this time let us have an initiative under the name #HealPrayLove, a concept that would be relatable in these times. And we actually went around multiple hospitals and organisations and distributed electrolytes, Vitamin C, and other things. So that was the thought process and it's an initiative that is still on.
Q] This time though, you have also got Varun Dhawan on board. Tell us a bit about the collaboration and what makes him a good fit for the brand.
This is interesting because most of our associations, historically in the last five years, have always been very organic. When I say organic, it means that somebody has seen our brand, liked our brand and wanted to be part of something that we are building on. So, in that sense, Varun Dhawan's association is also something similar, where during the last year and a half, he discovered this brand Fast&Up and felt it was becoming part of his daily life. And while we interacted with him, we explained to him what we are doing and he was pretty excited about being part of amplifying the entire process, because he felt that at some level it was very important for a celebrity to come out and inspire people. At the end of the day, everyone is doing that but once there is a celebrity who is also doing his bit, it just gets amplified and more people come into the picture. And what we feel is also that this engagement really triggered a lot more people because Varun Dhawan's fan base is largely a millennial one spread across India. Our association with him may perhaps evolve further, and we believe there may be more instances to partner with him in the future.

Q] Since consumers have become more health conscious these days in view of the pandemic, what kind of growth have you seen in the last 12 months? Which product saw the highest demand and growth in sales?
In the last 12 months, a lot of nutrition companies have really seen different spikes because of COVID-19. But in our case, as a brand, I would say we have grown somewhere between 2x to 2.5x in the last 12 months. And that growth will continue even this year. Unlike April 2020, this year we have come up with a bigger range of products including protein and daily nutrition among others, which was not available last year. While COVID and related things will play a role, for the current year, we will still continue to grow 2x to 2.5x, but it will be more across the spectrum.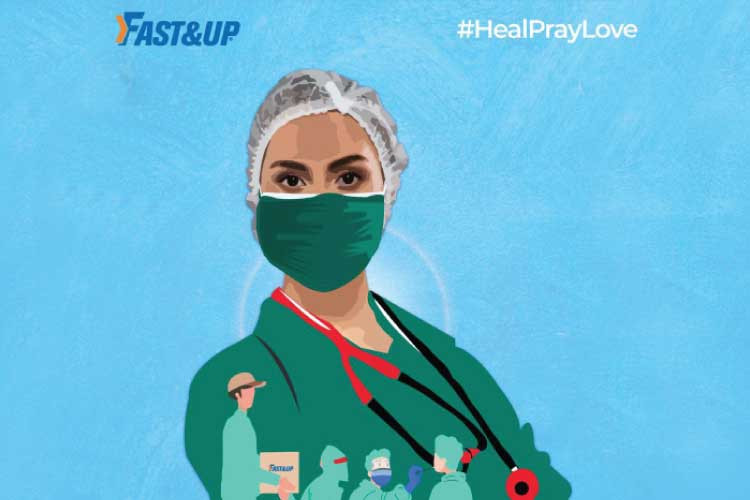 Q] Which is your strongest growth market as of today and what are your plans for expansion?
In terms of geography, India continues to be our biggest asset where we need to really focus and grow because obviously India has that potential. The phase has just begun within the last five years and it's taken off in a much faster way because of COVID. And India because of its huge population shows a huge potential, so we will continue to see growth here. But we have also started setting our foundation in other markets, like Amazon UK and Amazon US. We have also started to take the brand offline a little bit in the UK market. Last November, we entered the Middle Eastern market, when the IPL happened in Dubai. So that's one area and we are also doing our other businesses in Europe, Southeast Asia, etc. In terms of the other growth areas for us, we have a larger portfolio, which will also create impact. Just six months ago, we entered the area of protein supplements, so Fast&Up as a brand has been established.
Q] Going forward, what does your marketing mix look like? Where does Digital stand in the mix?
I think it's been evolving. Things have changed in the last two years. We had a heavy digital footprint at that point of time. But we always had this desire to look at other forms like Print, TV and the traditional mediums. So, typically what happens when a brand is small and growing, you look at the digital side, and then you see that when you are growing and you have more money, you try to get into the newspapers, TV, etc., but COVID has changed that because people have changed. So in April 2020, we only reinforced our belief on the digital side. So if you look at our marketing mix, Digital, including OTT, and the various channels in the digital space are where our marketing spends are going.