The new mantra for the entire ecosystem is simple – to be nimble and agile, and to pivot from a decaying tech stack and partner to grow with a future-proofed tech stack
In 1994, Lou Montulli, a 23-year-old engineer, invented the 'cookie' while working for Netscape. His invention had a simple intention: for websites to remember their users and nothing more. Thereon, for over two and a half decades, cookies have been used for cross-site tracking, measurement, building cookie pools to retarget, prospect and bucket users in various interests or behaviours that can allow the ecosystem to identify them. This transient and inexpensive mechanism of identification worked very well. Montulli probably hadn't ever predicted the behemoth his humble creation was to become over the years.
There was a problem, though; the significant growth of the cookie cost users their privacy. More often than not, they didn't know that their private data wasn't quite private anymore.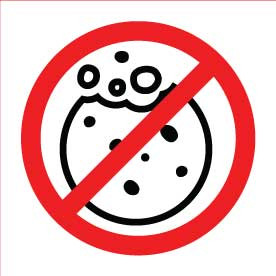 How is the cookie crumbling?
A 2020 Salesforce study says that 50% of marketers are still heavily reliant on third-party data collected using third-party cookies . As the ecosystem matures and users are aware of their digital rights, large technology providers like Apple, for instance, imposed cookie restrictions with Mozilla (Firefox) following suit. Google, too, is all set to follow in these fellow tech giants' footsteps. However, it's a good time to mention that Google's third-party cookie deprecation has been delayed a few times (now expected to happen in 2023), so one never knows.
However, the 'cookie apocalypse' is not the only change happening in the ad tech and martech ecosystem. Here, change is the only constant. With increasing government clampdowns (GDPR/CCPA), walled gardens getting higher (Facebook and YouTube have historically disallowed third-party cookie firing for impressions served), operating systems reducing data sharing – for instance, iOS 14's restrictions on data sharing wherein apps with later versions are not firing a pixel in Apple's native email app to capture an email being viewed – have all caused some chaos and required the ecosystem to grow up faster.
All of these changes point to one thing: Any form of individual identification for advertising purposes, without a user's consent, is highly unlikely with all these changes. It is also clear that any ad tech or martech player that does not embrace change will be in some trouble.
The new mantra for the entire ecosystem is simple: To be nimble and agile, and to pivot from a decaying tech stack and partner to grow with a future-proofed tech stack.
What the future holds
Given the identification down to a 'person' level is likely to change. However, there are three potential audience targeting mechanisms available to the ad tech and martech ecosystems post the cookie's erosion. These might be:
• Cohort-based: This mechanism consists of large clusters of individuals with similar interests/affinities/personas. However, no personal preferences are revealed
• ID-based: This one is similar to a cookie-based approach, but a myriad of IDs and data points are used to stitch a customer profile. Here, a collaboration of multiple publishers may be warranted
• Contextual: These depend on existing solutions based on content consumed by users. Herein, the advertising is reflective of brands that complement the content viewed
Each of these paths warrants merit that advertisers and marketers should evaluate immediately. Future-proofing technology is hard but if done with the right amount of privacy compliance whilst balancing the accuracy of reach, we could have a better future state than the current one.
Forearmed is forewarned
At ProfitWheel, we looked around and foresaw some of these tremors before they became earthquakes to make a few key bets. We bet on the usage of first-party data vis-a-vis any cookie-based data set. We bet on building interest-based personas using cohort level deterministic and observed data. We bet on transparency of how our tech unpacks targeting in the social and the programmatic world. We also bet on democratising the usage of our technology for folks looking to go global or super local.
In fact, ProfitWheel recently launched a product that is comparable to Google Trends – it utilises observed/deterministic data from Facebook and Instagram based on interests and behaviour over search count volume (what Google Trends currently offers). This way, brands can find out global interest for a topic, product or service. They can also choose users' multiple interests for statistical significance in terms of media consumed on Facebook and Instagram. You can try it for free on https://finder.profitwheel.com/ with your Facebook or Google logins.
These bets are all surrounded by a core belief that if you are looking to find more high-value customers; look at your current high-value customers as a negative of a photograph. This negative cannot be read in a non-privacy compliant manner but can certainly help make multiple copies of your high-value customers.
This is just an example that's demonstrative of our aim: to deliver more profit to our customers – by way of providing more intelligence on how to best engage with their existing or new customers. Hence our tagline, 'profit as a service'. Our objective is to demystify the advertising technology world by creating products that will delight the ecosystem and change the way that advertising is perceived.
To use an oft-repeated cliché of our times, the cookie is most definitely about to crumble. If we go by how change is the only constant, then only companies that are willing to camouflage like a chameleon will thrive. Our ecosystem is one of the most resilient, and we will surely tide over whatever is next if we are forearmed.