JK Cement recently unveiled its new corporate identity with a refreshed logo and a new tagline – 'a solid legacy of trust'. Dr Raghavpat Singhania, Managing Director, JK Cement talks about the rebranding move, learnings from this pandemic year and the brand's accentuated focus on Digital
Q] What was the key objective behind JK Cement's rebranding? How do you think the move will benefit your brand, especially at this point of time?
At JK Cement, it is our constant endeavour to evolve with time, to create continuous value for all our stakeholders and remain relevant. In fact, during the pandemic when all other businesses were severely impacted, we were the frontrunners, continuously adopting innovative best practices which helped us to stay ahead of the curve and successfully navigate through many difficult situations and challenges. The key objective behind the rebranding was to depict our vibrant persona that is future-forward, innovative and aligned with the changing times. Our persona resonates with the very spirit of our brand, while giving it a fresh dimension and a distinguished identity.
Our new brand logo is a tribute to our founder MD, the late Shri Yadupati Singhania's vision, values and legacy and the alphabet 'Y' in the symbol, which is the central theme of our new logo, is also inspired by him. It is his vision that has propelled JK Cement towards continuous growth through the years. The new corporate logo not only commemorates his memory but also embodies our organisation's vision for the future.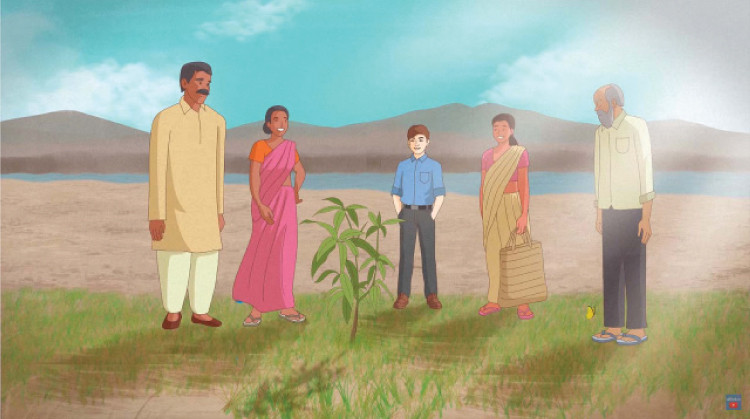 Q] What kind of response did you receive on the rebranding move from all your stakeholders?
The response that we have received has been truly overwhelming. The corporate brand transformation and the new visual identity has been appreciated by all our stakeholders alike as one that is fresh, modern and vibrant yet strongly reflecting the company's core values and a solid legacy of trust.
Q] How do you plan to promote this new brand identity? Do you have plans to roll out a campaign for this in the near future?
The corporate rebranding exercise is supported by a 360 degree integrated omnichannel campaign encompassing Print, Digital and Social Media. We also undertook several initiatives to ensure adequate on-ground brand visibility through marketing and public relations. There are specific promotional campaigns planned across traditional and digital channels.


Q] The rebranding move also comes during a highly challenging pandemic. How have you been navigating through these times and how do you see the road to recovery emerging?
At JK Cement, we see every crisis as an opportunity and our rich legacy corroborates this fact. FY 20-21 has been a turbulent year, but also it has been a year of continuous unlearning, learning and relearning. The pandemic had ramified impact on all businesses and verticals and every business tried to realign and rejig operations to stay afloat and ensure continuity. However, the robust foundation of business fundamentals that we've built over the years, helped us in steering through these unprecedented, uncertain times.
We received setbacks in Q1 as the nationwide lockdown led to a demand drop in the cement industry. Added to that, the migrant exodus created a dearth of construction labourers who are pillars of the construction industry. As the lockdown eased, we saw demand in rural areas returning faster than the urban counterparts. Leveraging the opportunity and adopting a proactive approach, we rolled out aggressive rural drives to cover white spaces and untapped markets, which gave us impetus in gaining incremental volumes. Apart from this, our differentiated marketing and brand communication, technical services and improved serviceability helped us in gaining a competitive edge. We have certainly become stronger in our strategic markets by expanding our network of grey and white cement businesses and achieving a higher share of wallet from the existing network base.
We also developed an e-visit module in our sales-force app in merely 10 days, so that our team could stay in touch with our channel partners remotely and from the safety of their homes. We also carried out COVID awareness drives, distributed PPE kits to staff and workers, organised business continuity training programmes for our channel partners, set up a dedicated COVID taskforce that helped our employees gain easy access to pathological tests, medicines, food, oxygen, doctor's consultation, hospitals etc., and organised extensive vaccination drives. We even set up oxygen plants at two of our manufacturing units and have also been working closely with the local authorities and hospitals in and around our areas of operation.
Our channel-friendly policies, employee support and transparent business practices have helped us to cope with the pandemic and emerge as one of the fastest growing cement companies in the country.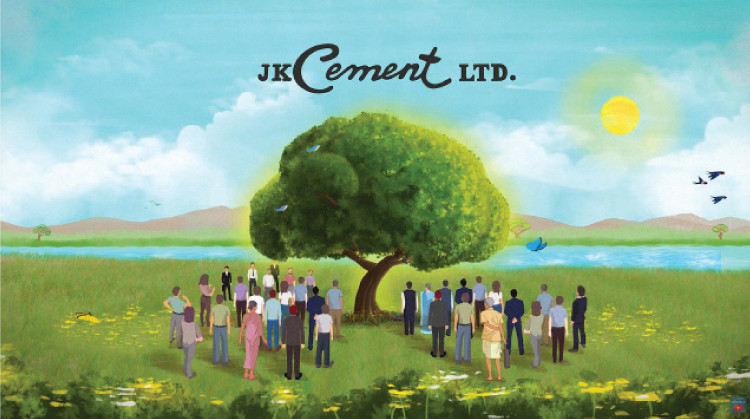 Q] With Digital becoming a big part of marketing post COVID, what are some of the innovations and avenues you are using on Digital? What formats are you exploring?
Digital and Social Media have become the epicentre of a majority of marketing activities, especially in the post pandemic world. There has been an increased need to reach out to our various stakeholders at maximum touch points on Digital via data-driven promotion and collaboration initiatives. We have been making use of virtual geo-fencing for dealers and product marketing on Google Display Network as some of the tools to continue to reap benefits of the ongoing digital revolution. We have focused extensively on technology integration in our communication efforts especially in customer service with the help of an AI chatbot. We have increased our focus and also allocated considerable budget towards digital marketing through lead generation activities. We have strengthened our relationships with our dealers and contractors through our digital apps and Digital is a key medium for all our product launches.
Q] What have been your key learnings from the pandemic and the consequential lockdowns?
Our strong business fundamentals and special focus on distribution, supply chain, and after-sales support, helped us wade through the pandemic and the times that followed. Our increased focus on rural markets, thoughtful brand communication, and improved serviceability gave us a unique competitive edge over others. During the lockdowns, we did suffer setbacks due to plummeting demand scenario, but as the market started recovering we strategically tapped existing opportunities. Our market capitalisation increased 3X in the last ?scal to reach USD 3 billion and we reported our highest ever EBITDA in Q3 and Q4 FY21.