Indian digital games company, Games24x7 unveiled a new digital influencer campaign for its skill gaming platform, RummyCircle. The company has partnered with Bollywood artists and influencers like Aparshakti Khurana, Varun Sharma, Vir Das and Manjot Singh for the campaign in the North Indian market and artists like Danish Sait and Sathish Muthukrishnan for Karnataka and Tamil Nadu regions.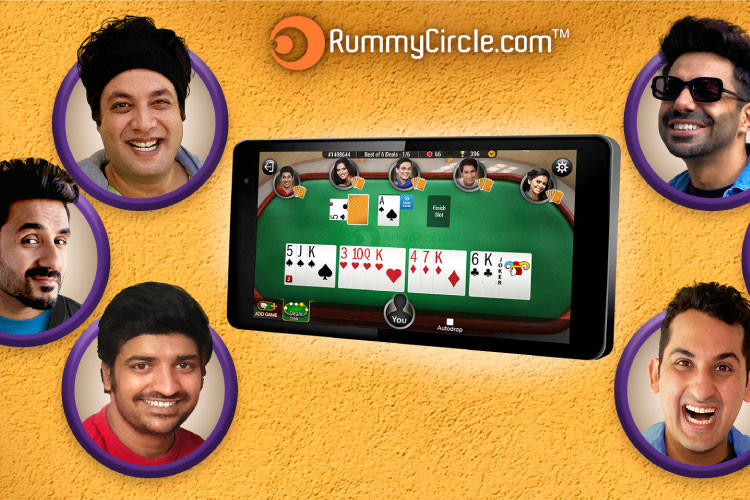 The campaign has been timed perfectly, taking into consideration the growing demand for online games and entertainment during the pandemic. Conceptualised by marketing consulting firm Spring Marketing Capital, the campaign aims to deepen the connection between the game's platform and players of rummy across different parts of the country.

Talking about the brand's latest campaign, Avik Das Kanungo, Director - Brand and Marketing Strategy, Games24x7 says, "The key objective of the campaign is to engage with people and make them aware about this category and the brand. Secondly, we would want this engagement to translate into consideration of the category as a source of entertainment and eventually try out the game on the app.

We've tried to capture the skill, strategy, fun and banter that every game of rummy comes with in the campaign. Few terms used in rummy are subtly integrated with different characters in the campaign."

Games24x7 has also partnered with Mandira Bedi for a series of tutorial videos on rummy called 'RummyCircle: Masterclass with Mandira Bedi', to help players master their skills in an easy and fun way.

"Tutorial videos are more educative, but we wanted to keep it light and fun and follow the same characteristics of the game and so we took Mandira Bedi on board. She herself is a good rummy player.

The objective of these videos is to provide an easy avenue for people to learn and enjoy the game," explained Avik.
The company plans build on its existing traction with more campaigns in the next few quarters.