Q] Did you see a gap there when you launched the first women-exclusive store, Ms. Metro, in Delhi?
We have a lot of categories in footwear that we were not able to cover in Delhi. Because we felt that we had done some excellent development on the women's front, we wanted to focus on that category. That's why we came up with the idea of doing a women-exclusive store.
Q] Companies have re-strategized and restructured their internal models in the last couple of years. So what changes did Metro Brands bring in?
We've always been a very customer-first company, and it is something that we have always held at our core, it is a part of our DNA. Now if customer prefers change, for example during work-from-home due to COVID, there was a preference for casuals, so, we adapted accordingly. We are also becoming far more sustainable as a brand. We have launched a range of sustainable products recycled from plastic bottles, as well as products that are made of Marino wool. We always put the customer at the center of any of the decisions we take, and adapt accordingly, building that nimble and agile organization is truly important for us.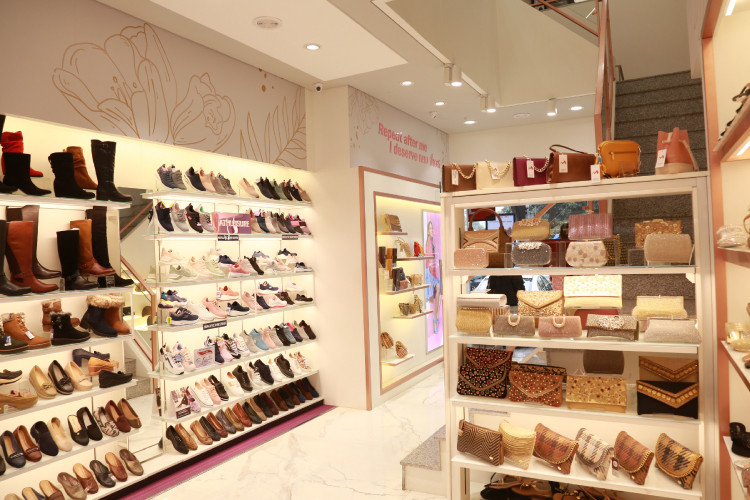 Q] Did the anti-China sentiment in some trade blocks help the Indian footwear industry and your brand as well?
Import duties have definitely increased, so what we have done is we have invested strongly. We have vendors who have partnered with us for more than three generations. So, we have worked closely with them to see what the opportunities are in India, where the gap is, where are the challenges, and how do we overcome those. I think there's a lot of investment that's going into the domestic manufacturing sector. The thing that's working against us is the GST, which is 18% if the value of a product exceeds Rs 1000, and 12% if it's below 1000, whereas for clothing it is 5-12%. Footwear is constantly bucketed as a premium product. There's scope for the government to reconsider it. Having said that, in terms of duties and other structures, I think there will be different pressures going forward, that we as an Indian brand have. Our feet firmly planted here, we need to be quick to make Indian products the best that they can possibly be.
Q] You have a partnership with many external brands. So are you looking to increase the number of such brands in your universe?
We're completely strategic about our outlook. While we look at ourselves as a platform of choice for brands entering India, we also use the external brand to complement our internal range. If there is a range where we feel we are lacking, we compliment it with an external brand to give the customer a wide range and offers.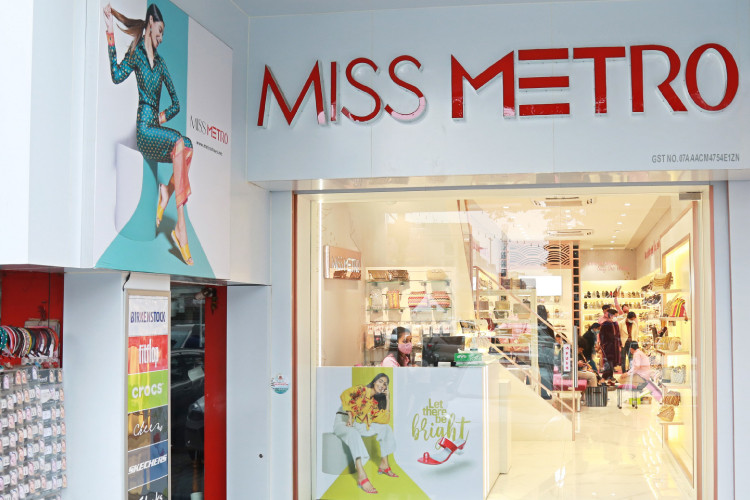 ABOUT THE BRAND
Metro Brands was founded in 1955 with the launch of its first store, Metro Shoes, in Mumbai. Metro Brands retails footwear under its own brands of Metro, Mochi, Walkway, Da Vinchi and J. Fontini. In Fiscal 2021, it recorded the highest net profit margin of 8.1% among footwear players having majorly a retail business model for reaching customers. (Source: CRISIL Report).
FACTS
Media Agency: Makani Creatives
PR Agency: ActiMedia Private Limited
Creative Agency: Makani Creatives
Digital Agency: Makani Creatives
PROFILE
Alisha spearheads the e-commerce business and the Digital transformation of Metro Brands Ltd, along with Marketing. A young, dynamic and passionate entrepreneur, Alisha also believes in giving the customer a seamless experience of the brand, no matter where and when they are accessing it.



Q] How do you strive to develop brand loyalty among your customers?
When it comes to customers, from the past financial year to the current, customers' loyalty base has expanded from 8 million to 10 million across various formats. This is something that has helped us keep that loyal customer base, especially post COVID, and we saw our initial customers coming back. We focus on customer loyalty very strongly; we speak to every showroom manager to ask about this aspect if in case he or she is not meeting targets. We look at micro-targeting of customer base, we try to ensure that even the offers that go out, go out first to our loyal customers.
Q] Would you like to mention some digital properties where you're currently invested in, to make a deeper digital presence?
Our Digital growth has been around 114% in the last nine months, and about 70% in the last three months. It's an area of focus for us. Digital being far stronger as a medium, our Digital media spend is anywhere at about 40% of the contribution of our marketing spends in the last couple of years. We are opportunistic as a brand, and go where the customer is. Facebook, Instagram, Google, OTT, all of these avenues that we spend on, we monitor the return on ad spends very closely. We also advertise across marketplaces, be it Amazon, Myntra, or Flipkart. We are amongst the top brands in the fashion footwear segment. So, we advertise across any avenue that a customer is looking at. We do invest in programmatic advertising, so, it's more AI and machine learning. We kind of look at being Digital-first in terms of where our money goes.
Q] Which property has given you the best ROI so far?
It keeps changing. I think the online universe is extremely dynamic. I won't comment on anything right now. Because we have micro-segments and micro-targeting, we're able to find new ways of optimizing our online spending. So, if you ask me, today there's a minimum of 20 to 30 micro-segments that we are going with at any given point of time.