With a conscious shift of narrative and consumer focus, Cipla Health Ltd, the consumer healthcare subsidiary of Cipla, released the first TVC for its brand Omnigel, a pain recovery gel, to establish a strong memory structure for the brand, and to build salience and persuasion for the product. Shivam Puri, Chief Executive Officer, Cipla Health Ltd tells us more about the company's marketing approach
Q] Could you take us through the insight behind the campaign and what was your approach through this first TVC for the brand?
Cipla as a company stands for good science and good medicine, and Omnigel is an example of living true to that vision. It has diclofenac formula, which acts on the site of pain and reduces inflammation. We also understand that pain affects the common man and restricts their movement. So, we use that understanding to come up with the insight of 'jad se dard ko mitaye' which is also a big differentiator in the category which is very cluttered and which also talks about the fact that it resolves the problem rather than just providing temporary relief. Other key pillar for Omnigel is that this is a common man brand of real India. So, if you even see the imagery that has been used, it's about everyday pain of the common man, and this brand comes in and provides recovery to the common man so that his life can continue unhindered.
Q] The brand has been around for a couple of decades now. What was the intent behind the timing of the campaign right now? And how have you been talking about the brand so far?
It's a very valid question. This brand has been around for approximately 20years now. We just felt that the time is right now for the 'consumerisation' of the brand and that it is such a great, effective product within our portfolio which should start to talk to consumers and communicate with them directly. Considering the size, the love and the loyalty that the existing consumers have shown towards the brand, it gave us the confidence to go out and start to talk to larger public about its benefits, and invite them to try Omnigel.
Q] With this particular campaign, what is your objective in terms of qualitative and quantitative benefits for the brand?
Qualitatively, our objective is to establish very strong memory structure around the brand and build, both salience and persuasion around the brand. Since we have started to communicate for the first time, salience would be the key parameter that we want to drive. In terms of quantitative benefits, it's about building mental reach around the brand and ensure that the largest possible number of relevant consumers are aware of the brand, have a salience around the brand and they find the benefit persuasive enough for them to try it. So, for the potential new triers, giving them an opportunity to start to consider us as a part of the portfolio of brands that they today consider when they look for a product in pain care category.
Q] How are you taking the campaign ahead on the digital medium? What is your approach for the brand on Digital?
The basic attempt right now is to reach out to maximum possible number of consumers and build a strong memory structure around the brand. Digital is a great tool kit, which is a force multiplier. So, the way we look at digital is actually, wherever digital gives us incremental reach over television reach is where we deploy digital. Also it's a great tool to engage, especially with the millennials. Just to give an example, we have got really amazing numbers on our association with TikTok, where we have done campaigns around Omnigel's proposition of 'Jad se dard ko mitao'. Almost 7.8 billion impressions were delivered just through this customized activation. We have similar campaigns that we are planning across YouTube and Facebook. So, the way we are using Digital is one, using digital as a force multiplier over television for incremental reach and second, identifying relevant engagement opportunities and using them on the medium.
Q] Omnigel empowered over 30,000 'Sahayaks' at Magh Mela at Allahabad from January 10 to February 21 by providing amulets holding the pain recovery gel around the neck. How has this association worked for the brand?
As we looked at opportunities to make the brand salient amongst consumers we realized that Magh Mela is a great opportunity where 'sahayaks' who are actually the gems or 'ratnas' of the mela. Helpers like the boatman, policemen or the cleaning staff go through significant amount of pain during their hours of duty to make the visit memorable for the attendees. We felt that Omnigel can be a great partner in this attempt. So, we gave an amulet to each of these 'Sahayaks' which essentially has Omnigel tube inside it, which they can use every time pain strikes. We had also created recovery spaces called 'dard mukti kendra' where a team of physiotherapists helped them relieve their pain using Omnigel. So, the idea was to make a real difference to 'sahayaks' who actually make a real difference to all the visitors of the mela, and establish the strong credentials for this brand as a common man's brand for the consumers.
Q] How do you measure the benefits of such an initiative on the brand?
It's too early to talk about the benefits. But, even if we can't measure the benefits, we will continue to do lots of this because that's the DNA for all of us at Cipla Health Limited. Of course, we believe that salience will significantly go up, affinity towards Omnigel will significantly go up with an activation like that, but as I said that's not the primary objective. The primary objective is to keep living up to the values which we stand for.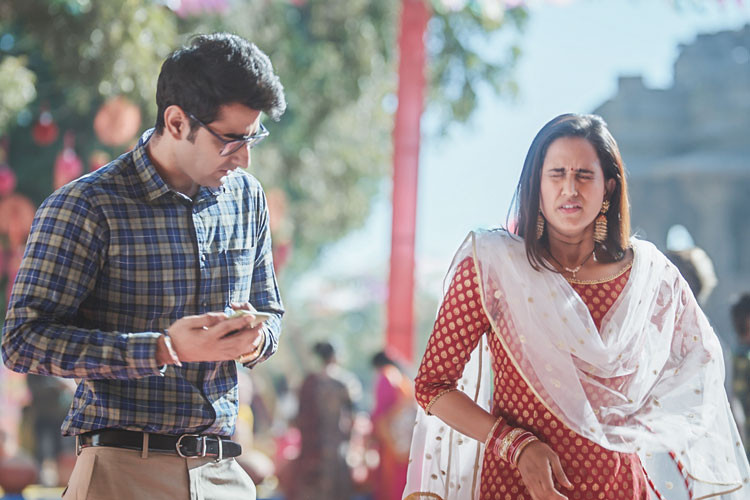 ABOUT THE BRAND
Cipla Health Ltd. (CHL), the consumer healthcare subsidiary of Cipla was founded in the year 2015, with a vision to become the most preferred consumer healthcare brand in India. Omnigel, the company's recovery gel has been in the market for 20 years and holds a 16.9 % market share.
FACTS
CREATIVE AGENCY: Brand David Communications
MEDIA AGENCY: DDB Mudra
DIGITAL AGENCY: DDB Mudra
PR AGENCY: Communicate India
SEO: Lyxel
Q] Going forward, what's going to be your approach for Omnigel? And how are you going to use new media to take this brand forward?
Our approach is very simple. We always go consumer first, and we start with consumer love. So, we go to consumer and ask them for all the issues that they face in leading a happy and content life. And based on those issues is where our good science comes in and we create the range of products that make a real difference to consumers. Once we have made those products, and because they are so credible and efficacious, communicating about them becomes an easy objective, which is what we have started to do with Omnigel as well. And, the idea there again is to very simply communicate the main message of the product so that more and more consumers are aware of the benefits that our range provides and try our products before they choose to buy or repeat buy them or not.
New media plays a very important role. The idea is that as you talk to consumers, you have to leverage each of the mediums for the set of consumers that it speaks with. The idea is to use the medium for its strength, keeping the larger objective of maximising reach in the most efficient manner. Also, to continuously engaging with a core audience to ensure that, salience and buzz is maintained for the brand.
PROFILE
Shivam Puri, Chief Executive Officer, Cipla Health Ltd has over 16 years of sales and marketing experience across the diverse FMCG sector and the world of healthcare. An alumnus of IIT-BHU and IIM-Lucknow, he has had successful stints across leading companies.
MARKETING TIP
Build strong memory structures for consumer groups, and maximize reach in the most efficient manner to deliver strong ROI