Indian FMCG brand, Parle Products has recently expanded its snacks portfolio, tapping into the growing demand for packaged snacks during the pandemic. Krishnarao Buddha, Senior Category Head at Parle Products talks about the brand's new offerings, expectations from the festive season and the growth of the snacking segment in India
Q] Tell us about Parle Products' newly launched snacks under 'Chatkeens'. What prompted the launch of these products?
Our foray into salty snacks was way back in 2008, where we launched the western snacks – potato chips and extruded snacks with the brand names of Parle's Wafers and Full Toss. But we launched our traditional Indian snacks in 2012 because we felt that there is so much demand for these products in the market that we must definitely enter into this category. We started with about five variants in 2012 with the launch of two mixtures, two bhujias – aloo bhujia, bhujia sev, khatta meetha mixture and hot and spicy mixture and moong dal, which got a fabulous response. Since then, every year we have been adding to the entire repertoire. Now, we have about 16 products under Chatkeens, in addition to the three new ones that are going to be added shortly - farali chiwda, lite chiwda and our Gujarati mixture. The positive response that we are getting from our consumers is encouraging us to keep offering them with what they actually want. During the pandemic, we have seen a growing trend of snack consumption. For example, a category like Chatkeens or even traditional namkeens are growing at the rate of 12%. We've seen that even a brand like Chatkeens is able to grow at the same category growth rate, which has given us the insight that consumers are looking for various snacking options and even for lighter snacks. Our new launches will cater to these new consumer demands.
Q] How are you positioning the new products? Who are your target consumers and how do you plan to promote the new offerings?
We are targeting youngsters. Typically, traditional namkeen has been more targeted at housewives. However, the approach is a little old and we have decided to give some contemporary, youthful imagery to our brand. So we're looking at an age group of 15 to 24 years, and are promoting these initially on digital platforms.
Q] While the threat of a potential third wave still looms, how is Parle Products looking at the upcoming festive season? What are your plans for the festive season with this new launch?
Every year we launch gift pack offerings for our various products during the festive season, which are just about to hit the markets. Besides these typical plans for the festive season, we also have new product launches lined up. We're also launching a new gifting option in confectionery – Candy Catcher that is specifically targeted towards gifting. As far as the outlook for the festive season is concerned, we're extremely positive about it. With more than 60 crore vaccinations in place, we are quite optimistic and feel that this upcoming festive season will be conducive to overall business.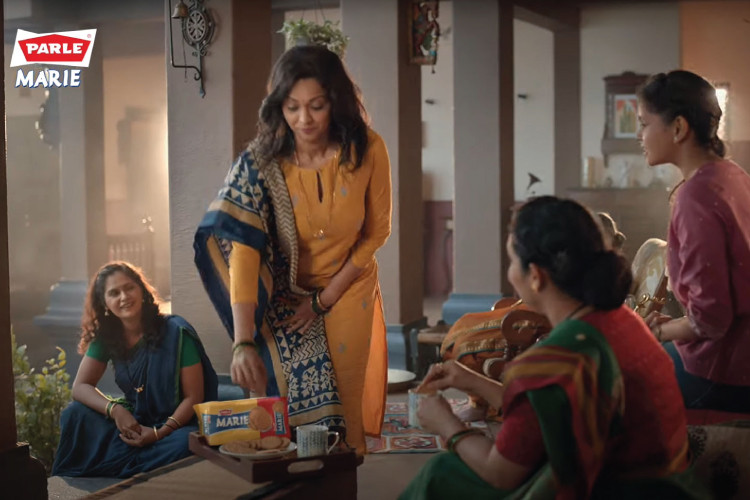 ABOUT THE BRAND
Operating since 1929, Parle is a biscuit and confectionery manufacturing company that is well-known as the maker of popular biscuit, Parle-G. The Indian homegrown, legacy brand operates across categories like biscuits, confectionery, rusk and pulses. Aside from its nationwide presence, the company has also expanded to several countries across the world.
PROFILE
Krishnarao S Buddha is a Senior Category Head at Parle Products Pvt Ltd. With over 26 years in the FMCG space, he is responsible for Parle's entire snacks, confectionery, cakes, and rusk portfolio. He is responsible for category building, leading teams, streamlining operations and marketing strategies with an objective of enhancing Parle's market share and driving brand's profitability
MARKETING TIP
Always be truthful to your consumers. Stay on the lookout because consumers will not articulate what they want.



Q] What are your thoughts on the snack market in India currently? What trends have you seen in the snacking segment, post pandemic?
Snacking as a market in India is really large and it's growing rapidly. The organised segment is valued at about almost `38,000 crore and growing at a rate of about 12%, which is huge. As far as overall outlook of this snacking segment post pandemic is concerned, there is a clear movement from unorganised to organised, as awareness and knowledge among the consumers is increasing. Though the penetration of salty snacks is relatively lower, as opposed to a few other well-penetrated categories, we are expecting to see greater growth in the next decade or so, as there is humungous potential and we will be able to reach the smallest of markets in the country.
Q] What is your target market-share currently in the snacks category and which are your strongest growth markets?
We are aiming for a target of about 10% market share. Currently, we are at just around 5% but we're quite optimistic about growing faster. Punjab is a huge snacking market, and markets in the North overall are big in terms of salty snacks. Likewise, the regional local players of Gujarat have developed the West snacking market as well. So, in that order, the larger markets for us are the entire North Zone – Punjab, Rajasthan and UP. Additionally, MP, Chhattisgarh, Gujarat and Maharashtra are key markets for us.
Q] What is your strategy to capitalise on Parle Products' current growth momentum in the bakery, snacks and confectionary space?
The strategy continues to be the same. We want to give our consumers the best offering and at the right pricing. The key focus is to continuously identify the need gaps, and fill in those gaps. That remains the core for all our portfolios – biscuits, salty snacks and confectionery. One category which was highly unorganised was toast or rusk. So we launched our rusk about 10 years ago, and we're seeing an explosion of growth in that category. There is a huge migration happening from unorganised, and the local bakery stuff to the branded.