In a first-of-its-kind move, Tata Tea Premium is launching State-specific campaigns. Puneet Das, VP, Marketing, Tata Global Beverages talks about the first two campaigns targeted at Uttar Pradesh and Delhi respectively, and the logic behind the brand going hyper-local
Q] You came up with a very unique way to launch the 'Delhi ke liye rich taste' theme through a Metro flag-off. What was the insight behind it?
We wanted to bring alive the spirit of the campaign on ground, so we took the Delhi Metro, which is one of the biggest symbols of the capital, and showcased photographs of the iconic places of Delhi on the train's exterior. Inside the Metro, we showed real stories of 'Dil se rich' Delhiites, who have done something out of the goodness of their heart for the city. We have profiled about 30 people. It is a 30-day long activation on the Metro.
Q] Why did you feel the need to re-launch Tata Tea Premium... it's a successful brand, as it is?
While you have brand love, you have to continue to reinforce it. Also, you have to keep connecting with every generation. You gain trust over many years, but you will also have to make it relevant for the next 5-10 years with the audience that's growing up, etc. So, this we thought could be one way to do it - by celebrating regional pride. We wanted to say you, our consumers, have made us what we are and now we are celebrating you as people. Additionally, as far as food and beverages are concerned, they have a very localized taste, so that was another insight behind going regional. It is like cricket, while you collectively cheer for a national team, you also have your favourite IPL teams.
Q] What are the different ways through which you are capitalising on regional pride, and what was the research that went into it?
TGBL is one of the leading players in the market and has volume leadership. Tata Tea Premium is our flagship brand, which is also big in some markets. Our success lies in understanding the taste of our consumers. Tea is again a very fragmented category. There are a lot of local and regional players. So, for example in Delhi, which is one of our key markets, we had to play to our strength, and also talk to Delhiites about the region and evoke that pride. How it manifested itself is what this campaign is about, it reflects in the marketing mix, packaging, communication - for example, our packaging captures the spirit of Delhi by showcasing its monuments on the pack and we are giving to its people Assam chai as our research revealed that the people of Delhi like rich tea, be it colour or taste. Our campaign execution has also been very hyper-local in nature and we have tried to show that while Delhiites are considered to be flamboyant, their hearts are just as rich and kind.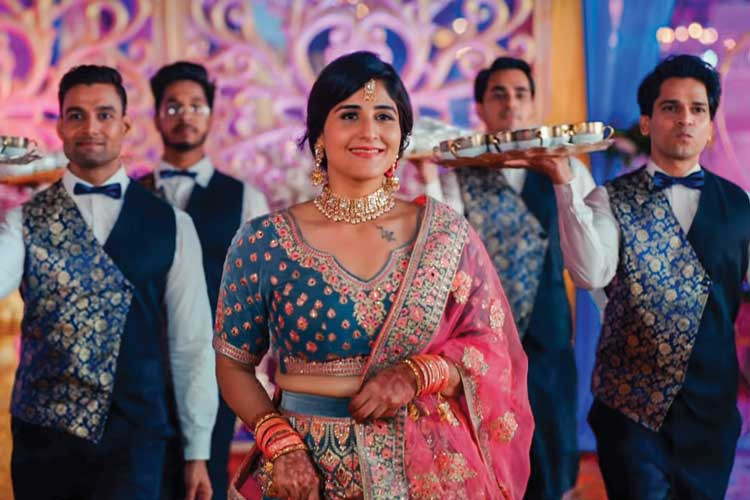 ABOUT THE BRAND
Tata Global Beverages has presence in over 40 countries and is the No.2 player in branded tea in the world. Over 300 million servings of its brands are consumed every day around the world. Tata Global Beverages has an annual turnover of approximately US$1.4bn and employs 2,000+ people in its branded business workforce. The company has brands like Tata Tea, Tetley, Himalayan natural mineral water, Tata Water Plus, Tata Gluco+, Good Earth Tea and Eight O'clock coffee.
FACTS
Design Agency: Icarus Design
Creative Agency: Mullen Lintas
Media Agency: Wavemaker
PR Agency: Adfactors
Digital Agency: Dentsu Advertising and Media Ltd.
Q] What are the other mediums you will be using to promote this - will you keep TV out of the mix, considering these are region-specific campaigns?
We have been researching for a year-and-a-half to activate the whole insight, to understand what are the right levers to press and what is the right medium to use. Research told us that Digital would have to be the lead medium here. So, we are not doing a TV campaign. Anyway, today advertising is device-agnostic. You really don't know where you have seen an ad, it could be on TV, WhatsApp or social media sites. In Delhi, we are going with Digital, Outdoor, Print and Radio. Our advertising will be State-specific.
Q] Tata Tea has had the 'Jaago Re' brand property for a decade. Are you going to drop that with this new hyper-local thrust?
That will continue to be our brand purpose. We had launched that in 2006-07 and it will be the mother campaign. Tata Tea has many brand campaigns for our various offerings.
Q] What kind of spends are you looking at for the hyper-local campaigns for Tata Tea Premium?
We haven't yet worked out the numbers.
Q] Will the cost of region-specific tea packs be higher than the earlier price for a pack of Tata Tea Premium?
No, it's the same.
Q] Which are the biggest markets right now for Tata Tea?
North and East are very big for us, where we have a sizeable market-share. Delhi, Haryana, UP are big markets.
Q] There are a lot of strong regional brands in every State, and they have already established their supremacy there. How will you compete with them?
You have to play to those. Yes, the regional brands have their own strength but the good part about being a Tata Tea brand is that we are as Indian as it gets. We are a very trusted brand, so it is not that we are a brand that alienates or a brand which is from outside. We are actually playing to our strengths, which is national stature and regional expertise. That is a winning combination, as most of the other brands either have national presence or regional expertise. You have to combine both. I think that is what our strength is, and that is what will help us win because even at a regional level, people are still aspiring for brands which are national or international in stature, so to speak. So, we have the best of both.
Q] Which are the other brands under TGBL that have been doing well and which are the brands that you are betting on in the upcoming year?
There is Tata Tea Gold which is slightly more premium than the Tata Tea Premium brand. Last year, we had come up with a new golden colour packaging for it and its proposition was 'Dil ko na kahoge, toh pachtaoge.' We did a tie-up for that with the International Indian Film Academy Awards (IIFA), where celebrities told their 'dil ki suno' stories. We then activated them online, and they really did well for us. Then there are other brands which are growing like Tetley, a green tea brand which is now part of Tata Tea. Then we have our coffee brand which is really strong in the South because that is more of a coffee-drinking market. Then there is Tata Tea Elaichi which is a very home-grown Indian brand for us. For the last three years, it has been one of our fastest growing brands, and its loose tea has been doing extremely well for us.
Q] Apart from Premium, are you launching any new brands now?
No other launches at the moment as we have our hands full. The launch of Premium in different States is still an ongoing process. So far, we have only launched in UP and Delhi. Next, we will take stock of the situation and evaluate which are the other States where it needs to be launched. Each State launch will have its challenges, cost implications, etc. But more importantly, if we have to do justice, then we need to spend time to leverage all the mediums effectively.
PROFILE
Puneet Das is the Vice President, Marketing - India, at Tata Global Beverages. He is responsible for 'Tea & Coffee' category which includes brands like Tetley, Tata Tea portfolio and Tata Coffee Grand in TGB India. He is a marketing professional with 20 years of experience and has worked in Marketing roles across FMCG companies like MariCo, PepsiCo, GSK Consumer, etc.
MARKETING TIP
As a brand, we need to fit into the consumer's life and not the other way round.