Year after year the 'IMPACT Person of the Year' title has been awarded to the best names from the Advertising, Media and Marketing industry in India, to a distinguished person whose actions have had far reaching effects in the foreseeable future. In the 16th year since its inception by the exchange4media Group, the title has been won by Sanjiv Puri, Chairman and MD, ITC Limited for steering the 100 year old company to greater heights, and driving ITC to transform with the times. He has made the incredibly stable and strong conglomerate, contemporary, agile and digitally focused.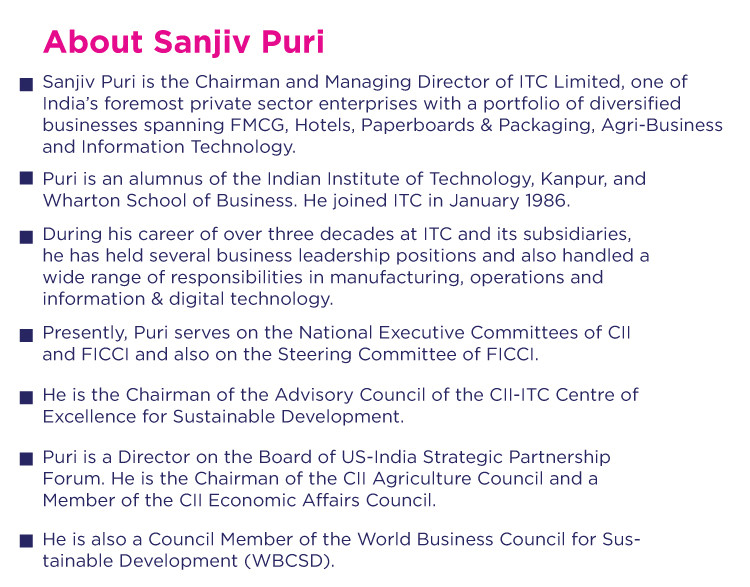 After taking over as Chairman of ITC, Sanjiv Puri revitalized the FMCG business developing categories for the future. During the pandemic ITC launched a record number of 120 products especially in the Hygiene segment which was the need of the hour and tasted success with a majority. During the three years since assuming the top role from FY17 to FY20, ITC's Earnings Per Share grew by 47%.Over a similar period, revenue from FMCG increased from around Rs 10,000 crores to nearly Rs 15,000 crores, driven by its 25 powerful mother brands. A champion of sustainability, under his dynamic leadership, ITC is fashioning new business models at the intersection of digital, sustainability & enterprise strengths.
ITC was considered really conservative when it came to acquisitions, high voltage marketing and geographical expansions compared to peers.Puri turned on the aggression with focus on value-accretive acquisitions, including that of the Kolkata-based Sunrise Foods, the market leader in the spices business in the eastern part of the country, which reports pegged at Rs 2000 crore. While the disruptions caused by the pandemic initially impacted some segments of their businesses, ITC pivoted smartly to address the new operating environment and staged a resilient recovery in the second part of the year 2020. The FMCG businesses, with its robust portfolio and innovative offerings in food, health and hygiene products, delivered industry leading performance.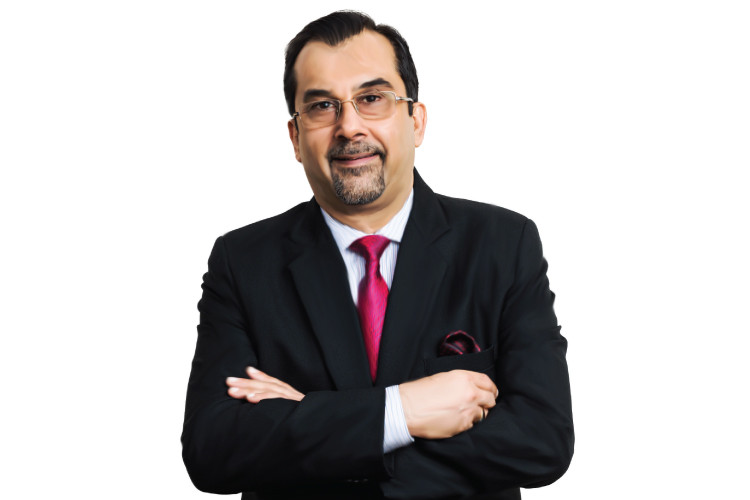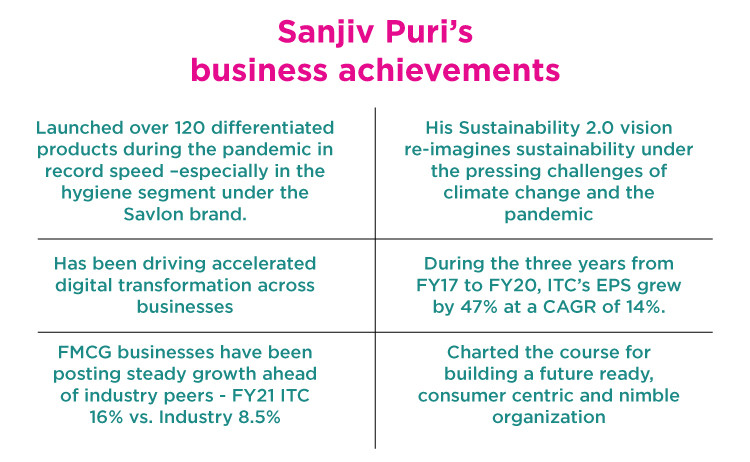 Led by Sanjiv Puri, ITC with its rich bouquet of brands emerged as one of the biggest advertisers during the lockdown as per a Nielsen-BARC report.
Apart from making ITC one of the fastest growing FMCG companies in India, Puri's leadership has helped ITC retain its position as one of the top players in the value added paperboards segment, its Agri business has been transforming rural India while ITC Infotech, wholly owned subsidiary of ITC Limited has successfully expanded presence across five continents. He has also led the Hotels Business to adopt an asset-right strategy leveraging the equity of the iconic ITC Hotels brand.
Sanjiv Puri has spent over three decades with ITC, a conglomerate which is dominant across a range of product categories from branded atta to biscuits; snacks to spices; noodles to dairy; chocolates to coffee; juices to frozen snacks and vegetables; deodorants to hand and body wash; sanitizers and masks to floor cleaners; and from notebooks to agarbatti, tobacco, hotels, and agriculture.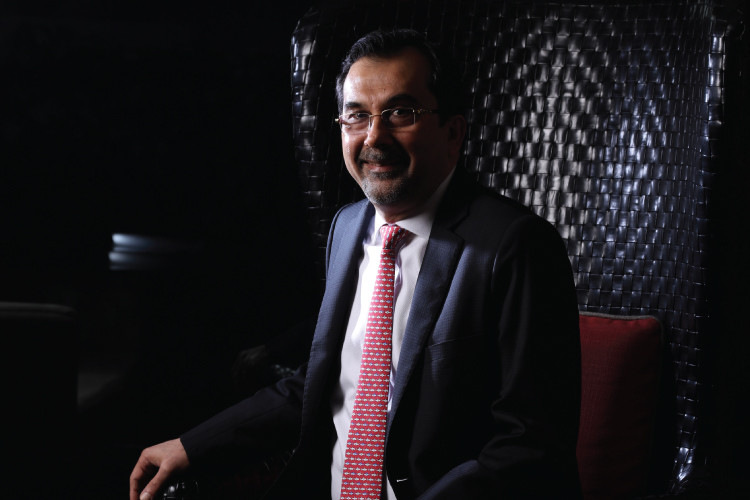 From accelerating the digitization at ITC, to ensuring that Sustainability remains a top priority for the brand, Puri balanced the organization and the nation's needs well and used the crisis situation to steer the company in the right direction. While Sustainability had become the DNA of the organization over many decades, Puri raised the bar higher by articulating a bold Sustainability 2.0 vision which calls for inclusive strategies that can support sustainable livelihoods, enable the transition to a net zero economy, work towards ensuring water security for all, create an effective circular economy and protect & restore biodiversity. It thereby re-imagines sustainability under the pressing challenges of climate change and the pandemic.
The IMPACT Person of the Year 2020 Award is thus for this visionary leader whose legacy will continue to strengthen the industry in the years to come.


For ITC, the best is yet to come: Sanjiv Puri
Winner of Impact Person of the Year 2020, Sanjiv Puri, Chairman and Managing Director, ITC Ltd, in an indepth conversation with Dr Annurag Batra, Founder & Editor-in Chief of exchange4media Group and Chairman, BW Businessworld talks about the journey of leading ITC into the future with agility, consumer centricity, focus on digital transformation and the next leap in sustainability.
Q] What was the impact of the pandemic on you both personally and professionally? What has been your big learning in the last 18 to 19 months?
The pandemic was indeed an unprecedented crisis of immense proportions. There are several lessons that we have learned, individually and collectively as an enterprise. I think, the most important lesson that has been driven home is the whole issue of sustainability. A lot of challenges that we face today are intrinsically related to climate change. During the first phase of the lockdown, we saw how Mother Nature healed herself. We were able to experience clearer skies, cleaner air and a glimpse of a greener world. It certainly established that climate recovery is possible and that was indeed a very big lesson for all of us. To my mind, the second lesson was the power of digital technology and the speed with which it was widely adopted. What did not happen for years happened in weeks. And the manner in which society pivoted to digital technologies was simply amazing.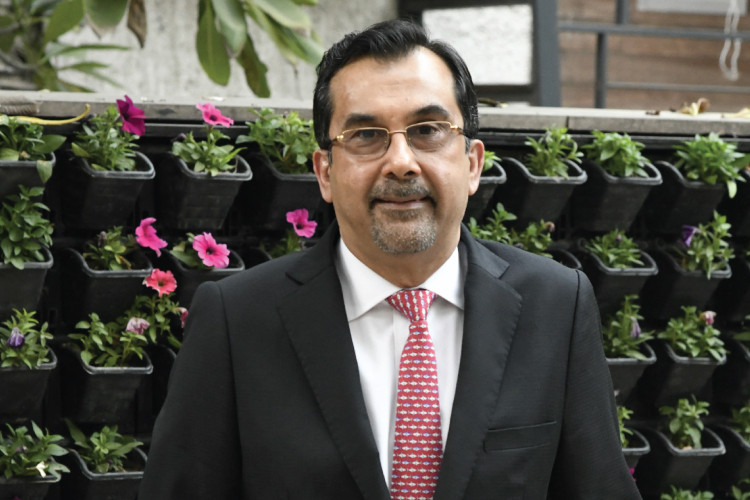 Let me give you one such example. We are working with NITI Aayog to empower farmers in 27 aspirational districts. During the lockdown, quite obviously, physical training was not possible. Therefore, we pivoted the initiative to digital and at scale, involving 3.8 lakh farmers. We created nearly 5,000 WhatsApp groups, and with some special apps, we imparted training to farmers digitally and seamlessly. The results were indeed encouraging. The innovative efforts resulted in an increase in farmer incomes by nearly 60%. To us, this really demonstrated the power of digital and the manner in which it could be leveraged to enable inclusive growth.
The third facet that the pandemic highlighted was the whole aspect of resilience and compassion. Though it brought to light some of the inequalities in society, it was also reassuring to see people rise as one to lend their shoulders and provide succor to those affected. To me, these were some of the important lessons that emerged during these trying times.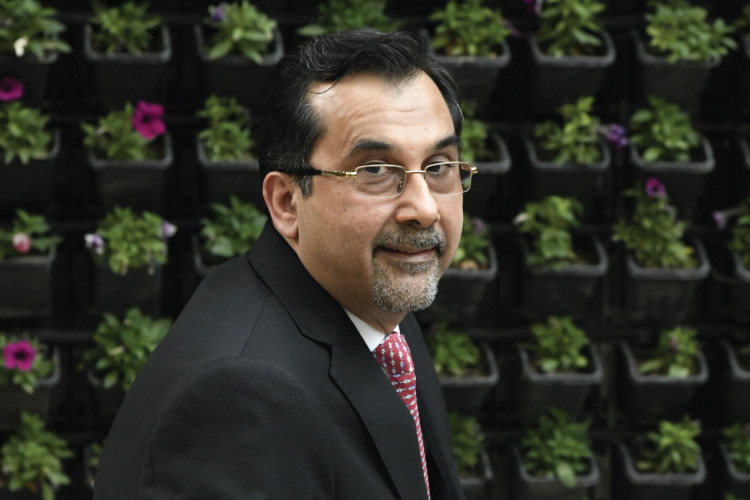 Q] You are a large organization with multiple businesses and a huge workforce. How have you made ITC more agile? What are your plans to make it more futuristic?
As you are aware, ITC is relatively a late entrant into the FMCG businesses. As a late entrant, we are essentially a challenger, and, by definition, a challenger needs to be agile and very innovative. That is indeed how we have built ITC for the future. We are perhaps the largest incubators of world-class Indian brands, having created 25 mother brands with a consumer spend of over Rs. 22,000 crore.
In the recent past, we made three important interventions that were pivotal in enabling us to respond with agility to the pandemic, a major black swan event. First and foremost, we accelerated our journey of digital transformation, encompassing every area of business operations from consumer insights, sourcing to manufacturing and distribution. Second, we made strategic investments in some key platforms at the ITC Life Sciences & Technology Centre (LSTC) in areas which we believed were important for the future, based on certain emerging opportunities. ITC LSTC has been recently recognized as one of the largest innovation centres in the private sector. And third, to ensure that the organization remains even more nimble and agile, we re-imagined our organizational strategy to enhance consumer centricity and bring in greater empowerment. These three strategic interventions that we put in place a few years before the pandemic were, to my mind, crucial in dealing with the unprecedented disruptions.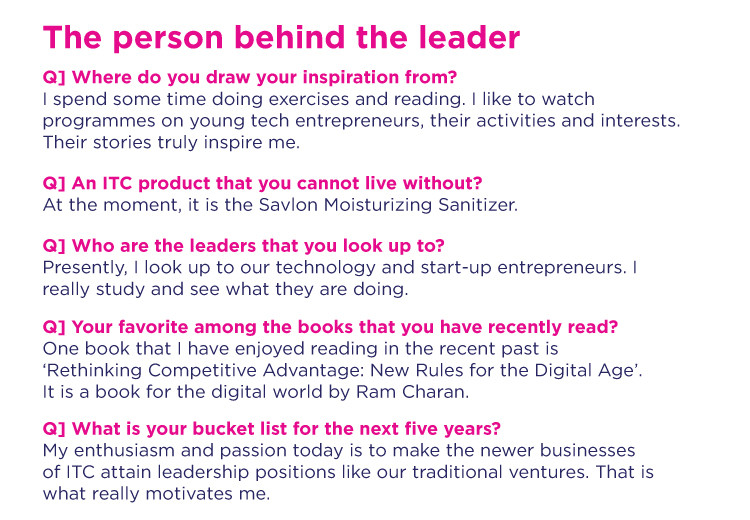 As the pandemic unfolded, the first priority was to take care of our people and help local communities as well as the small and medium enterprises in our ecosystem. We also recognized that though the black swan event would be immensely disruptive, it would also bring forth several opportunities. Therefore, we swiftly identified undercurrents of trends that were at a nascent stage pre-Covid but had the potential to get significantly accentuated during the pandemic. As the crisis progressed, we were agile in identifying and responding to the evolving changes in demand patterns.
Broadly, we focused on three fundamental principles — survive, revive and thrive — to deal with the challenges presented by the ever evolving phases of the pandemic. The idea was to focus on these phases and set the agenda for each phase. An early intervention was also to create cross-functional teams and fully empower them to take speedier decisions. As the pandemic unfolded, our insight team, backed by ITC's digital command centre and data hub 'Sixth Sense', listened to the voice of consumers very closely, whilst the product development and manufacturing teams captured these insights and swiftly converted them into products and services that addressed the consumers' emerging needs.
One of the best examples of this evolving journey was that of the Savlon brand. While the first task before us was to scale up the production capacity of hand wash and sanitizers urgently required by the country, we parallelly focused on consumer signals emerging on different social media platforms, which enabled us to design innovative and relevant product solutions. Since we had earlier identified the undercurrents of hygiene as a key consumer trend, we had already invested in creating an enabling R&D platform to develop innovative hygiene solutions. As a result, we could swiftly launch first-to-market hygiene products to address the emerging demands of consumers during the pandemic. Some examples of these innovations include the Savlon disinfectant sprays for surfaces as well as fabrics, moisturizing sanitizers, wipes and so on. What took months or years to develop and launch in the market earlier, were now being achieved within weeks.
As far as the supply chain is concerned – we have about 200 manufacturing locations and more than 24 logistics hubs.Almost 85% of them were operational within 10 days of the lockdown. However, it was still not easy to reach the consumer – so we created innovative distribution partnerships. Our sales team created an interesting concept of 'ITC Store on Wheels', which took our wide portfolio of essential FMCG products to consumers' doorsteps. We also speedily launched the ITC e-store, which was first launched to supply our essential products to consumers and then gradually revamped to include our entire range of FMCG offerings.
The innovation capabilities nurtured over the last few years enabled us to launch many more products in the market than we normally do. Last year, we introduced as many as 120 products.
Q] What is the future of the new products?
Today, there is a growing trend of giving importance to wellness and nutrition as consumers look for immunity and healthier alternatives. This, for example, led to the development of B Natural beverages with immunity benefits.
The next two years are going to be fairly dynamic. In certain segments, demand will moderate, while in others new opportunities will emerge. Many of our products also have broader applications. Just to give you an example, the Savlon fabric disinfectant spray also works in monsoons to keep away molds in clothes. The consumer salience of a brand like Savlon, while already resident, came alive much more during the pandemic and this equity will be sustained going forward. There are also other examples. During the lockdown, people were looking for easier solutions to clean utensils. So we launched Nimeasy, which has a fast lift-off action and requires minimal scrubbing. We also strengthened our portfolio of ITC Master Chef frozen snacks to cater to the increased demand for good, nutritious, healthy and guilt-free snacking options. People were also looking for easier ways to cook healthy and nutritious meals – so we launched pre-prepared gravies to cater to consumers' need for convenience. So, all these are areas where we believe there is an opportunity going forward, and we will continue to develop them.
Q] Health and immunity are the new focus areas of individuals. How is ITC planning to capitalize on this shift in consumer preference?
As I have mentioned earlier, we have invested in building the health and wellness platform at the ITC Life Sciences & Technology Centre. There are already several products in our portfolio that cater to emerging consumer preferences. Very recently, we have launched the Aashirvaad range of organic atta and pulses. Aashirvaad also offers a range of superfoods, including gluten-free atta and multi-millet mix. We also have an array of B Natural beverages, augmented with the launch of differentiated variants of 'B Natural-Nutrilite' co-created in partnership with Amway. Our Farmlite range of biscuits has no maida, no sugar, no artificial sweetener, made from atta and have the goodness of seeds. So, these are areas where we will continue to invest.
Q] You spoke about consumer insights.In your view what are the top irreversible shifts that have taken place from a consumer standpoint over the last 18-19 months?
In my view, there are three clear trends. First, consumers are increasingly becoming aware of the issue of climate change and sustainability. They are beginning to look for products from companies that are making a difference to the environment.
Second, the concern for hygiene and sanitation is at an elevated level. Third, the interest for nutrition and healthier eating options has become more pronounced today.
One trend that is partly related to the first is the undercurrent of consumer preference toward natural products, which is now getting accentuated. This trend, led us to acquire neem-based floor cleaner brand Nimyle a few years ago. We are expanding the portfolio by launching the dishwash gel Nimeasy, as well as the vegetable and fruit cleaner Nimwash, etc.
Q] You were also the MD and CEO of ITC Infotech, and pursued a very aggressive strategy for acquisitions. Do you plan to create an incubator for start-ups that are strategically valuable in areas like agriculture, food and nutrition? Are there more acquisitions in the pipeline?
As far as setting up an incubation centre is concerned, I think ITC itself is an incubator per se. We have incubated a large number of brands in a short period and at scale. We call our managers in the company 'Proneurs'—'professional entrepreneurs' — who have the opportunity to create categories, products from scratch, take them to the market, scale them up and leverage the institutional strength of ITC.
As a result, we incubated many products. Now, besides developing products, the focus is also on incubating digitally enabled business models. For example,we will soon launch the pilot of ITC MAARS or the Meta-market for Advanced Agriculture and Rural Services, which is going to build on the ITC e-Choupal and aims to bring the benefits of digital revolution to farmers. Our education and stationery products business has launched classmateshop.com, which allows you to customize the cover of your notebooks.These are some examples of digitally enabled models that are being implemented. There are others in the pipeline that we will launch over a period of time.
I think start-ups have a very important role to play.They are run by very creative and innovative entrepreneurs, who are truly inspiring. Our idea of incubation is to work with start-ups and therefore we have developed our own models of engagement. In some cases, we are working with start-ups to see how we can create more value, while in some others, we are investing in start-ups to help them scale up in areas where we have inherent capabilities and infrastructure.
As far as 'inorganic' is concerned, yes, we have identified it as an important pillar of growth in areas that align with our strategic priorities.Although the bulk of what we have created has been organic, in the last few years we have made some strategic acquisitions including Savlon, Nimyle and more recently in Sunrise. We are definitely looking out for good quality and value-accretive opportunities as a lever of growth.
Q] Digital economy has created several D2C brands and some of them have been huge. What are your views on the rise of these D2C brands?
We are witnessing a big transformation — and what entrepreneurs have done is truly commendable. There are lessons that we have to take back from such entrepreneurs, and that is what we will also build on as we go forward.
Digital First is the first part of this journey. But, beyond that, we are examining ways to move to a platformbase and D2C models. The difference between us and standalone start-ups is that we already have certain assets such as brands, R&D infrastructure and omni-channel distribution. So, we have to leverage our legacy assets and use that to create D2C solutions. That is the approach we will be taking.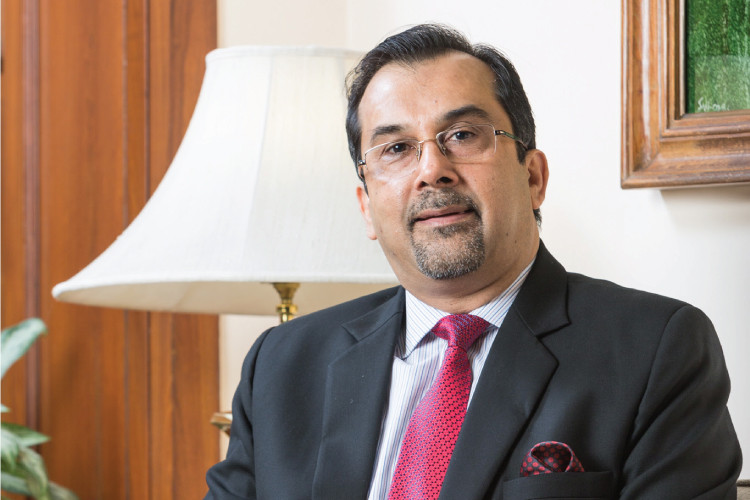 Q] In the last 18 plus months, as per AdEx, ITC also became one of the largest advertisers, and the largest spender on media and advertising.Tell me, while you approach brand building in this millennial-first and digital-first economy, what changes do you notice?
The fundamentals of building great brands remain the same. Every brand that wants to succeed, needs to have a purpose, should serve the needs of consumers and give them a superior solution.Every brand needs to stay invested in consumers' interests in order to engage meaningfully with them. Brands need to come up with products that delight customers; so fundamentals don't change.
With the rise of digital, some of the tools have changed - the manner in which brands engage with consumers, the manner in which consumers buy and interact have changed. The medium of engagement has changed, but the fundamentals have not. Just like in the past, even today you have to keenly read trends.
Because of digitalization and the manner in which society is progressing, I think change is happening much faster. You need to be far more agile today in picking up trends and developments so that you can continue to strengthen and build your brand.
The world today is much more competitive than it was earlier.Before start-ups and D2C brands emerged, there was hyper-competition, now that hyper-competition has multiplied. All these factors lead to a lot more dynamism and agility in an enterprise and in the lifecycle of a brand. So, organizations have to repurpose and align to these emerging tools and the need for speed going forward.
Q] In your view, what is the biggest leadership impact you have had on ITC?
We have significantly embraced digital and accelerated the journey in the last few years. It is not specific to a business, it is right across businesses and the entire value chain right from operations to marketing to commerce and even to products. The digital transformation has been significant.
Second, although ITC has been a leader in sustainability, given the global challenges today, we have put in place a Sustainability 2.0 agenda last year, which is even more bold and ambitious.
Third, we have been able to create an enterprise that is much more consumer-centric, more empowered and therefore agile. Several mechanisms have been put in place. For example, in the strategy of organization, last year we have constituted the Young Digital Innovators Forum comprising 20 talented young managers, who are being mentored by a global thought leader. They are ideating on what interventions are required for digital transformation. We have also set up a DigiNextCouncil with senior leadership to work with these young managers and bring these ideas to life.We have also significantly deepened the talent pipeline. In addition, I would like to add that even from a portfolio perspective, whether it is newer businesses like FMCG and Information Technology or traditional businesses where we have leadership, we have charted out what we are scaling up or fortifying, and what we are identifying as new vectors of growth.


The Other Contenders
The choice this time for awarding the Impact Person of the Year was tougher than before, as each of the nine contenders have worked wonders not just for their companies but for the industry as a whole.
If Anupriya Acharya, CEO, Publicis Groupe, South Asia is the only woman leader with a holding company mandate in India, Deepinder Goyal, Founder & CEO, Zomato created a platform which became synonymous with restaurant bookings and orders. Falguni Nayar, CEO & founder, Nykaa took the entrepreneurial plunge at 50 and set up an ecommerce beauty destination which crossed a billion dollars in valuation, while Harsh Jain, Bhavit Sheth; Co-founders, Dream11 created a fantasy gaming platform which by 2019 commanded 90% of the market share. On one hand we have Sriharsha Majety, Nandan Reddy and Rahul Jaimini, Founders, Swiggy who started a food revolution, becoming India's fastest start-up to find its place in the unicorn club, on the other Nitish Mittersain, Founder & Joint MD, Nazara Technologies created a formidable gaming company from India with operations in over 70 countries. Riding on the edtech wave, Ronnie Screwvala, Co-founder and Chairman, upGrad managed to get more than 1 million registered learners on his platform in just five years of its existence and RS Sodhi, Managing Director, GCMMF (Amul) went against the tide to double the brand's marketing spends during the pandemic and emerged from India's lockdown in a much stronger position than before.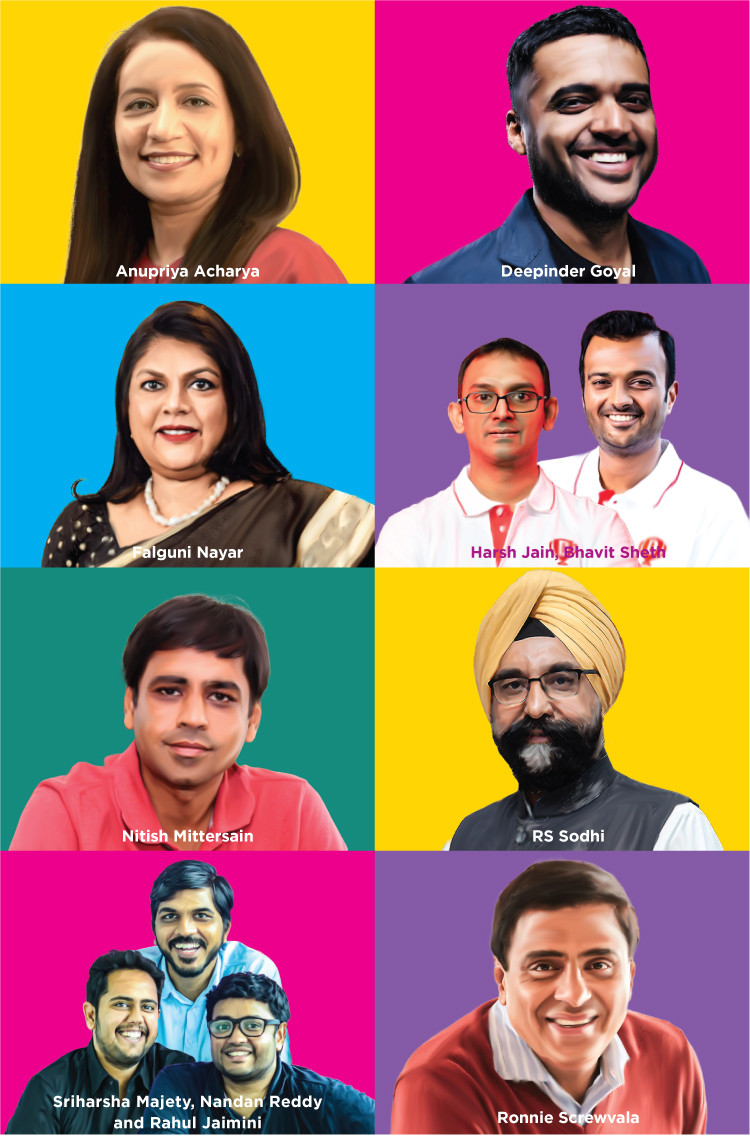 "Working towards transforming ITC into a future-tech enterprise"
Celebrating the exceptional efforts of ITC Limited CMD Sanjiv Puri in scaling his business and taking care of society during pandemic, Exchange4media group honoured the stalwart with Impact Person Of the Year (IPOY) 2020 award at a gala event in Delhi on Thursday evening. Group's founder Annurag Batra sat down for a fireside chat with the winner, and the duo talked about the win, the future plans of ITC and the impact the company and Puri made in 2020. Edited excerpts:
Q] You are currently leading a big conglomerate, with diversified businesses. If I ask you, how do you see ITC as a business — what does it signify — what would you tell me?
ITC is probably the largest incubator of world-class Indian start-up brands. We have created a number of brands in-house, organically, with the help of people whom we call professional entrepreneurs. They have brought to market a number of diversified brands. For this, we have been continually investing in our infrastructure and research centers. We are curating our brands and categories with the purpose of creating inclusive and sustainable value chains.

Q] So, what can we expect from ITC over the next 24-36 months?
We are working toward transforming ITC into a future-tech enterprise, which is agile, consumer-centric, and continues to serve society the way we have always done.
To achieve this, we continue to build our businesses and brands with the strategy to have a future-ready portfolio. We are focusing extensively on deepening innovation, digital transformation, and are being more ambitious toward creating sustainable brands and businesses.
Q] At this forum, we have had our Union minister Smriti Zubin Irani talk a lot about women leaders and their contributions to businesses and society. I know, ITC, too, has many successful women leaders contributing to stellar growth of a number of your businesses. Going ahead, are we going to see more women taking up leadership roles at ITC?
I am sure that we will see a lot more women at higher positions across ITC businesses. We have recognized that women bring a unique perspective to the table and we, as a company, are committed to engaging everyone equally into the business, and gender is no bar to that.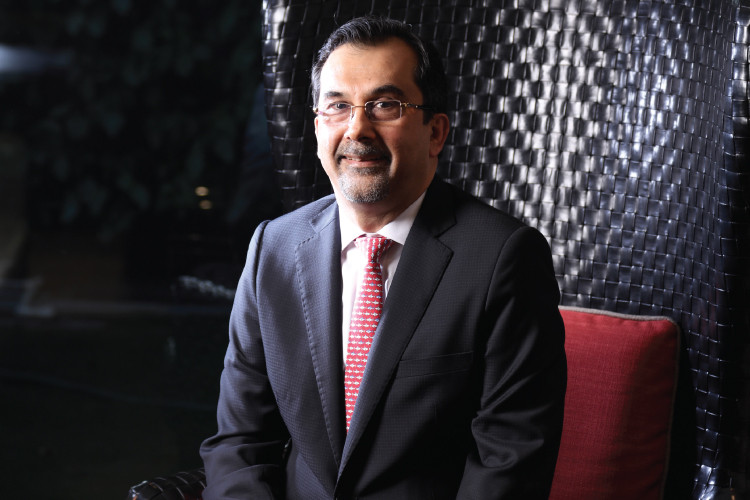 Q] We all know you and ITC have made a stellar impact in the previous year, not just via your businesses but also the seva you did during the pandemic with your multiple CSR initiatives. According to you, what has been the biggest impact that ITC has managed to make in 2020?
I feel our interventions to help society deal with the extreme difficulties we faced during the pandemic have made the biggest impact than any of our initiatives made in the past year. Be it our efforts in the hygiene space or in providing food & accommodation at our hotels, or contributing to the health infrastructure by airlifting oxygen concentrators and cylinders — we are extremely proud of what we did.
As far as our businesses are concerned, we managed to launch critical products like sanitizers and disinfectants in record time during the time of crisis. I am so humbled and proud of all our employees, who were delivering necessary products and services diligently, coming to work daily despite the hardships triggered by the situation that we were in.
Also, I would like to make a special mention about our contribution to the agri-value chains. We were working with NITI Aayog in several aspirational districts, wherein we built capacities using mediums like WhatsApp. We helped over 4 lakh farmers from 27 districts achieve their productivity measures through 5,000 specially curated programs.
Q] That's commendable. You have done a lot with ITC already. But do you also have a bucket list ready about what you want to achieve in the future?
As I told you, we are working very hard to be a future-tech enterprise that is agile and consumer-centric. We have traveled a fair distance in that direction, but there is a lot more to be done.