Every year around December IMPACT has its hands full, with the editorial team getting down to create an exhaustive list of ad films from the past 12 months which truly helped take advertising in India a notch higher. These could be video ads which have a larger purpose, laughter riots, tearjerkers, or simply those which bring a smile to the consumer's face while compelling them to consider the product. From this comprehensive list, IMPACT has picked admen/women who managed to hit the bulls-eye in 2022 with regards to their communication via either a TVC or a digital ad film. We have attempted to delve deeper to understand their thought process behind making these top 10 ads of the year, and in this cover story bring to you all the behind-the-scenes action on these selected ads. While most years we have had ads with a social cause monopolizing the list, this year interestingly, a majority of the shortlisted ads and admakers have worked on seemingly 'simple' ideas which are funny, created with an intention to make the audience laugh and one that screams 'product' and not cause, delivered with a lot of wit. There are of course ads which combine product with cause, that have also rightfully earned their place on the list because of their distinct approach and storytelling. This year we have introduced another Smart Solutions Section where we have gone beyond ad films to highlight brands and agencies that have either used technology innovatively, made the best use of a medium etc., to spread the brand's message. Year after year, IMPACT's annual cover story has included the best creative professionals from the ad industry and the most memorable ads from the past year. Let's find out which admen/women have made it to 'IMPACT's Creative Hotlist, 2023'.
---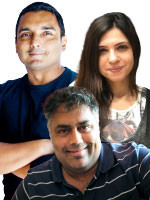 'It's indeed the cheapest ad for 5 star so far'
Harshad Rajadhyaksha, Kainaz Karmakar, Sukesh Nayak
CCOs, Ogilvy India
Q] It was clearly a Eureka moment for the 5 Star team, almost like an idea which was just waiting to be made, what was the client reaction when you first came up with it?
Sukesh: It was exactly what you said, 'How can it be so simple?' And if it's so simple, why didn't we think of it earlier? The idea was loved from day one. And, I remember talking to Harshad and Kainaz, they were the second set of people to hear about it and I really wanted their point of view on it. They had the exact same reaction.
Harshad: What Karunasagar and team brought to Sukesh was instinct, because they had been working on the brand's DNA for a while and knew it like their baby, in such cases you don't even have to wait for a brief anymore. It is also a cultural hack because 5 Star is synonymous with a certain offering in society and culture. It has existed when we were kids and we are in our mid-forties now. And interestingly nobody thought about this idea in the past 5 decades. So, the moment, Sukesh put forth this idea, it was a no-questions asked kind of acceptance, we knew it had to be done right away. This was that one outstanding, exciting goal, which will make all the headlines which it rightly deserves but a lot of hard work has gone behind it.
Q] The 5 Star ad gives life to the tagline 'Neighbour's envy, owner's pride', everyone in the industry seems to have fallen in love with the simplicity of the idea, how did you arrive upon it and did a certain client brief precede it?
Sukesh: I have to mention Karunasagar and team which has been working on the 'Do Nothing' campaign for quite some time. In fact, this is a great collaboration between Mondelez, Wavemaker and Ogilvy. Yes, it was part of a brief, it's all planned through the year based on our calendar and requirement of Mondelez, in this case its Diwali campaign.
Q] Apart from a clever packaging idea, the execution of the film was also just as sharp and witty and it blended beautifully with the 5 Star – Do Nothing premise…
Sukesh: We always do great TV ads, so, that's the easiest part of our life. The credit actually should go to the director team and the crew that worked on it.
Q] And did you really spend nothing on making the ad, like it claims?
Sukesh: It's the cheapest production for 5 Star ever, I can confidently tell you that.
Q] Would you also say that by far this was the biggest 5 star idea because you are changing the packaging of the brand globally and in a way changing what we grew up with?
Kainaz: As an activation this is the most intelligent idea because it takes on something very relevant in culture. The big difference between Mondelez and other brands is that they get as excited as the agency about the idea. I remember Anil Viswanathan loved it and instantly said he is going to make it happen. But my all-time favourite 5 Star idea is the line 'Do nothing', that defines a new kind of genre in the category.
Q] What was the most exciting comment you got for this ad?
Sukesh: While we had a plan on how to take this idea further, people started giving suggestions on where all we can own this 5 Star logo. They were not just enjoying the message but took time to create their own versions of it too.

Kainaz: Sukesh is not a regular on social media, Harshad and I are far more active there, the day this ad came out, on Twitter and LinkedIn, I got a similar reaction, people were reposting it saying things like, 'Oh, this was so simple, this was right in front of our eyes, why didn't anyone think of it? 5 Star has done it again'. Here's a brand that just wants to make you laugh and be consumed the way it is, it hasn't changed its DNA. You laughed at Ramesh-Suresh and you are still laughing today. So, the brand has not changed but it has kept pace with time to make you laugh in a way contextual to today.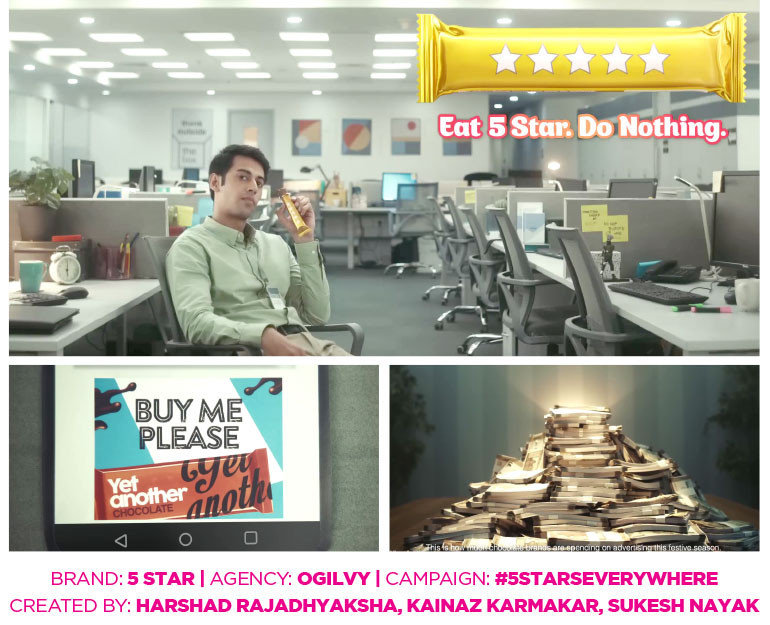 Profile:
Sukesh, Harshad and Kainaz are the Chief Creative Officers of Ogilvy India. Custodians of some of the biggest Indian and global brands, all three of them enjoy advertising and that can be seen in what they create. Be it beautiful storytelling or tech innovations, all their work has a lot of heart in it. Mondelez, ITC, Unilever, Bajaj, Coca Cola are just some of their brands whose work has brought in national and international recognition for the agency and the client.
Awards:
Asia's first Grand Prix for Creative Effectiveness and India's first Titanium Lion; Glass Lion, The Grand Effie, One Show, D&AD, Clio, Spikes, LIA and One
Show Asia.
---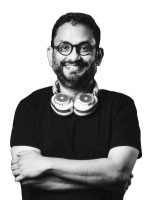 'The Spotify IPL Ad was our pitch idea three years ago'
Rajdeepak Das
CEO and Chief Creative Officer of Leo Burnett, South Asia.
Chairman, Creative Council, Publicis Groupe, South Asia
"The Spotify ad for IPL this year was the pitch idea which we presented to the brand 3 years ago. Pitch ideas are always the most courageous ones because you are not afraid of being judged. We didn't execute it all this while because for two years we were focussed on building the category while making Spotify a household name. Spikey, Dheeraj, the team and I were brainstorming and we came up with this very simple idea, that Spotify and Music help one deal with everyday madness. Thanks to IPL we had only 20 seconds to convey it. We just knew that there was something right, which doesn't happen too often.

After presenting the final script, the media company told us that the key to be successful during IPL is to have a celebrity and in order to prove that we were shown four successful IPL commercials from last year, two of which were our own. So, we had managed to dig our own pit. But our creative leader was firm that we could pull it off without a celebrity, as planned in the original script, many discussions later we decided to take a chance. Thankfully the director and the brand leaders seconded us.
Next step was music and we all agreed 'Oo Antava oo' had to be the song. As a single child I frequently had to visit the saree shop with my mother and was subject to the shopkeeper's chatter, that's how the saree shop ad came about.

Shortly after the ad was aired one of our clients reached out to us and said, "Why don't you do such good work for us?" Incidentally they were one of those clients for whom we had made a very successful IPL ad last year and they were looking at this one as the benchmark now. I would say that is a fabulous complaint to receive from a client.

I think the best work has always happened when you have a great marketing team which believes in you and a great partnership where the agency can push it out. And for that I have to thank Amarjit Batra, Neha Ahuja, Divya Chadha from the client team; Dheeraj, Spikey, Alisha, Noor from our side and the director Abhinav Pratiman."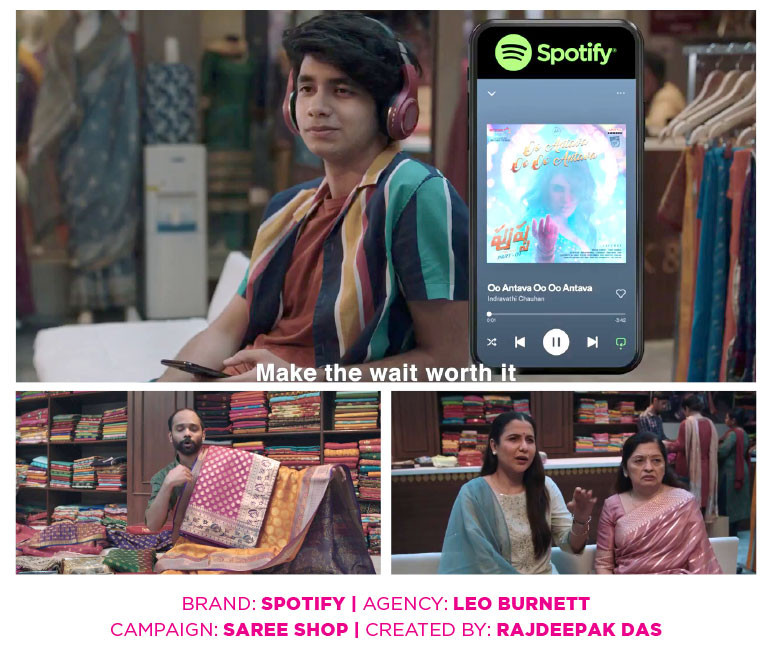 About Rajdeepak Das
While he has created Humankind work which is impactful and change oriented, he believes his biggest creation till date is Apollo 11, a specialised division of Leo Burnett India, consisting of what he calls 'the mutant creatives'.
Awards:
His work for Whisper Touch the Pickle won the inaugural Glass Lion for gender-equality category

Recently his work for P&G Whisper – Missing Chapter won him a Grand Prix in Sustainable Development Goals at Cannes Lions
His #RoadsThatHonk, won India's first ever metal in the Innovation Lions category
A creative person who inspires me:
Last year I liked the Mondelez work by Ogilvy. This year I want to go beyond the brief to answer the question. One day I asked my ten-year-old daughter to design a new symbol for world peace, this was to momentarily get her off my back. But in no time, she came back and surprised me by designing a logo in braille, her response was simple, 'Dad you wanted me to create a logo for everyone, but every logo that is designed is for people with eyes. So, I wanted to design one for visually challenged ones." This generation is more thoughtful, inclusive and they really inspire me.
---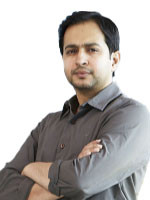 'Usha Uthup was not our first choice'
Kartik Smetacek
Jt NCD, L&K Saatchi and Saatchi
"Most quick commerce brands play in the cluttered 10-minute delivery space. We pivoted away from that using this line within the client brief about Indian time having a stretchable quality to it. We presented three campaigns to the client, but the stretchable proposition was something we could all relate to. We thought why not put a famous face there who is known for stretching things. So, Shankar Mahadevan was the first person who came to my mind, and then within five minutes, we thought we must use three faces- Kailash Kher as waiter, Shankar Mahadevan- as the airline staff and Usha Uthup as the nurse, even though she was not our first choice. She came into the picture after Shubha Mudgal showed us the door-- she was camera shy actually.

Usha Uthup in fact turned out to be the most interesting character because she has a larger-than-life personality, and was constantly giving instructions to the director. In fact, when we met her in the van for the first time, she told me, 'I've been doing ads since the 80s, this is very nice, but let me tell you how it can be better', adding an extra note, a twirl etc. She had a musical in her head while we were hoping to keep it realistic. Kailash Kher and Shankar Mahadevan were fully charged up on the sets and very open to suggestions. In fact, Kailash Kher turned out to be a very good actor and was utterly convincing as a waiter. The only celebrity on the set to throw tantrums was the crab, it was the toughest to get it to act, it took us 45 minutes to get the shot where it had to turn.

IPL was truly the clash of the Quick Commerce players this year. Swiggy Instamart was the co-sponsor. Blinkit, Zomato, BigBasket, etc were super active and it was really a sink or swim situation. On the client side we had one of the founders, 21-year-old Aadit Palicha with exceptional instincts for a person that young. So, his ask was, there are going to be a lot of ads, how do you make Zepto stand out and be noticed. When he saw the Kailash film, he instinctively loved it and said 'mission accomplished'. Ayappa made the film well, in fact after its release many directors called me and said 'I wish I had made it' and that's when we realised we were on to something good."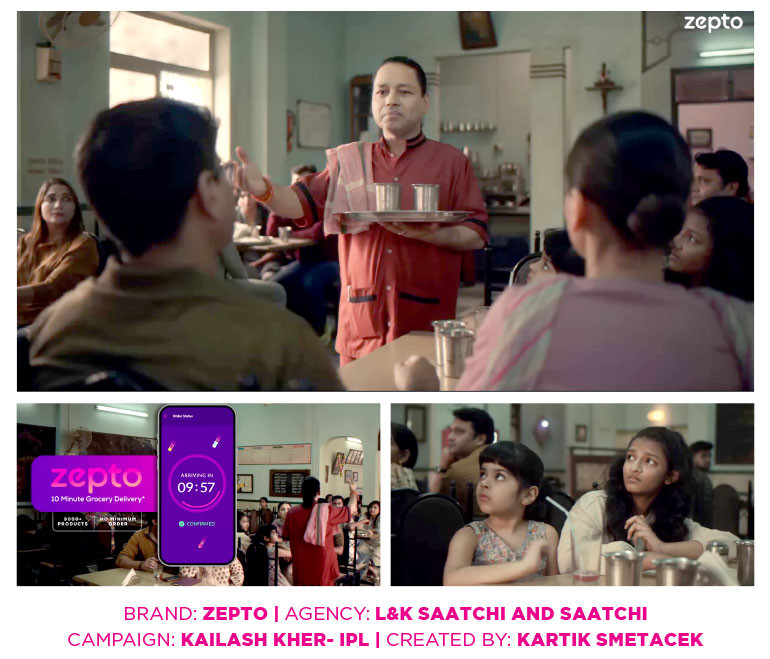 About Kartik Smetacek
Kartik started his career at Rediffusion DY&R in 2000. Over the last 22 years he has worked across a host of agencies including Publicis Ambience, ideas@work, Draft FCB, and the last eight years at L&K Saatchi and Saatchi. Some of the key accounts he has worked on include Airtel, Colgate Palmolive, Taj Hotels, Tata Motors, and more recently Renault India, Hero MotoCorp, Pepperfry and Zepto. His work has been recognised by the Abby Awards, Effies, Adfest, Spikes Asia and the One Show.
Work/Person I admire:
My favourite campaign this year is the Spotify IPL campaign and beyond that I admire Ashish Khazanchi, who has been my boss on two separate occasions. I have always looked up to him and in this particular instance for his Jaquar campaign which was an intelligent and clever solution for what would've been a tricky problem.
---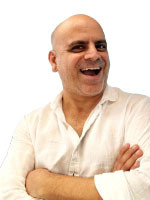 'The biggest enemy of Jaquar lights was brand Jaquar itself'
Ashish Khazanchi
Managing Partner, Enormous
"Jaquar as a brand has been in the lighting business for nearly half a decade now, they are easily doing business worth 200-300cr and have a better growth rate than most other players in the category. But they hadn't created a substantial amount of equity in that business-- in short they didn't have a 'brand' in the lighting category and that's what they wanted to build. So, the challenge was how do we indelibly create an association of lights with Jaquar which was not the easiest task because the residual equity of the bath fittings has been super strong for the last 50 years.

It wasn't as if this was the first ad for Jaquar light fittings, there have been celebrity led ads with Deepika Padukone being the face of two of them, which didn't bring about the desired impact. We realised if you can't create enough salience, even with the biggest of stars and biggest of productions, then obviously there is some other dynamic at play. Our research told us that the biggest enemy of Jaquar lights was the brand Jaquar itself. Jaquar is really like the Xerox of bath fittings. So, one obviously couldn't downplay that aspect while highlighting the lights, we had to acknowledge it.

We took at least two to three very extraordinary kind of concepts to Jaquar. The only common factor amongst all of them is that they were all outlandish in their ambition and execution. The brand loved the idea which we finally shot. We have worked with Jaquar on earlier campaigns too which won awards. I have always loved the client because, they have a taste for bravery. And this left of centre idea worked very well for the brand. I would have of course loved it had it won some awards at Cannes but I haven't in the entire existence of me in advertising, ever worked for awards. If it is genuine work and people on the street have liked it, bringing about a smile or a behavioural change, then it is bigger than any other award. And in this case, roughly half the advertising community called to congratulate me, which was very heartening."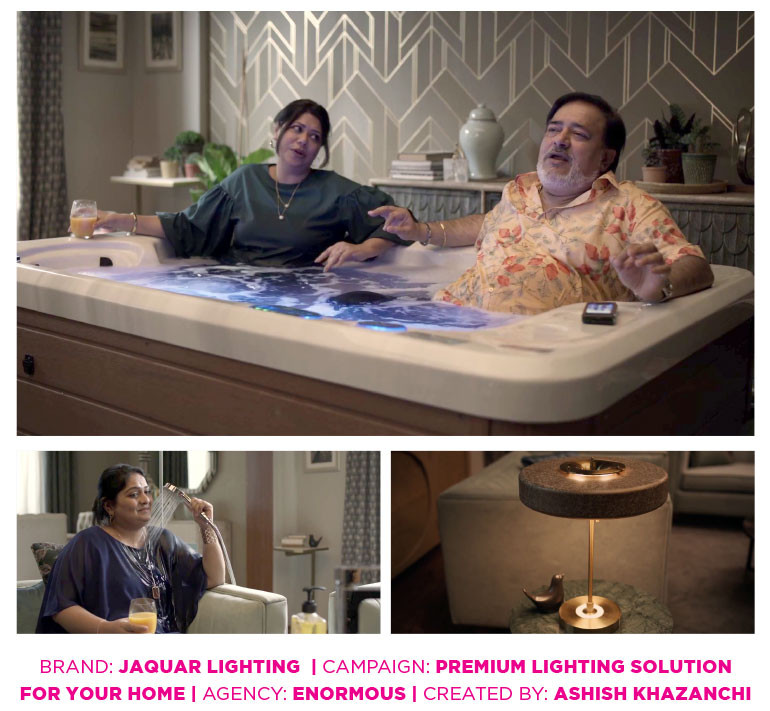 About Ashish Khazanchi
Ashish Khazanchi is the Managing Partner of Enormous, one of the well-known independent agencies in India. He has been in advertising for over 25 years and has many notable campaigns to his name like Tata sky- isko laga dala to life jingalala, Bharti AXA, Nerolac umbrella, ShopClues, OLX etc. This year has been especially noteworthy for Enormous with campaigns like Jaquar, Zomato, Rapido, Apollo 24x7 etc.
Work I admire :
5-star campaign on ratings, it was an idea which was out there waiting to be explored. Having said that execution could still have been tricky. Often, we value ideas and undervalue the craft. It was possible in lesser hands to make a slightly underwhelming case of it, but even in execution Sukesh and team put across a brilliant narrative which was good enough to go viral on its own.
---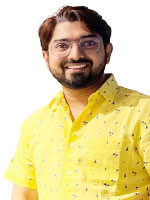 'I was afraid casting Sheeba chaddha would give away the plot'
Manish Sharma
Founder & Director, P se Picture
"Sabhyata was the first brand P se Picture worked with shortly after we started it as a participatory filmmaking initiative in 2014. Sabhayata has always been a voice against gender stereotyping. We started looking at advertising seriously only after that. While we struggled for a few years, Sabhayata showed faith in us and roped us in for a second ad film and since then our association has only become stronger.

For the latest 'Redefining Celebration' campaign, we took almost five to six months for ideation. Sabhyata's TG is lower-middle to middle-class migrant women who come to the cities to work. So, this was an opportunity for us to get into that workspace, to have a dialogue with them. Ayesha Kaduskar was totally the casting director's call. Our brief was, this has to be someone who's expecting her first baby, so she has to look vulnerable and scared, and a misfit in that whole daunting corporate set-up.
For Sheebaji's character, we postponed the shoot for a month because we could not finalize the cast. The marketing head from Sabhyata, Chayan Verma always wanted Sheebaji to do the role because we had already worked with her in two of our films. She's a phenomenal actor who brings the quirk that's required, But my only concern was that the narrative would fall a little weaker towards the end if people are able to predict that she's the CEO, Sheebaji being a known actor. When you are creating a communication piece, you also have to beat the audience's expectations.

So I just had to back myself as a storyteller and hope that I'll be able to pull it off. So, we didn't show Sheebaji till very late in the film, you hear the voice first, then see the 'paratha', and then her so, there was a strategy. We deliberately put storytelling nuances in there to make sure you can't guess it's her. The receptionist too has been very carefully placed, typically objectified. I wanted to create this whole corporate space dauntingly like a man's world just to deceive the audience. And, I think we were successfully able to pull it off.

The ad garnered a huge response, mostly positive. Our film is about exposing the vulnerability of what women are going through every day in a 'man's world'. And I've got calls from so many women who thanked me for bringing up this issue."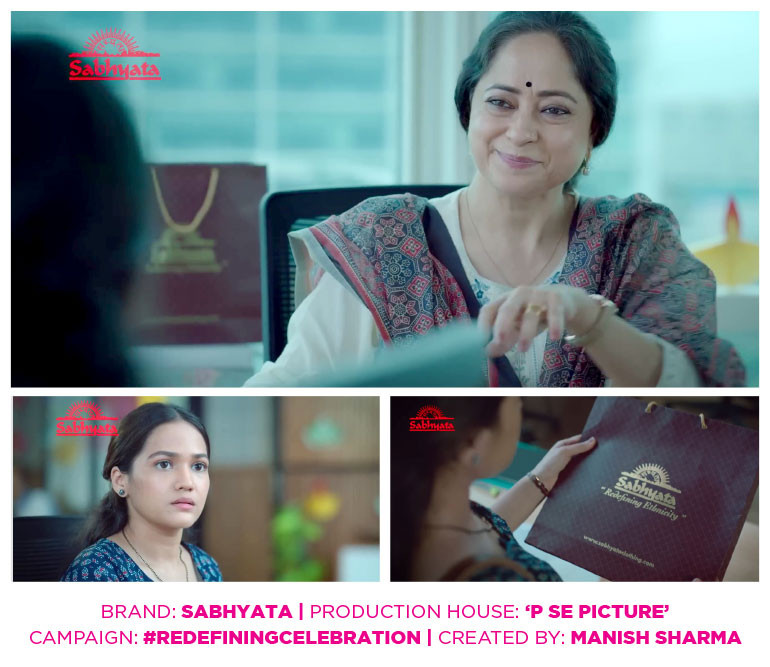 About Manish Sharma
Manish Sharma is an alumni of Satyajit Ray Film and Television Institute. He founded P se Picture, an independent concept to consumer video agency that exists to solve problems through creativity and technology.
Key campaigns
#RedefineThePerception, #RedefineTheCelebration and #CelebrateTheChange for Sabhyata; #PapasHealthAsliWealth for FGILI Diwali 2021 and #BharosaPapaJaisa for FGILI trust campaign 2022
People in the industry I admire:
I really love Vivek Kakkad of The Pack. I feel he has been doing consistently well over the years and I relate with most of his work. I also like the Indeed campaign made by Prakash Verma, and the emotional films of Dream 11 by Nirvana films
---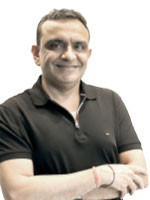 'When the man doesn't get options, society finds it weird'
Amit Akali
Co-Founder and CCO – Wondrlab and What's Your Problem
"Ajeeta Bharadwaj and her team came up with the idea that choice is a right, be it a man or woman. After brainstorming we thought why not reverse the roles to show the contrast in how being choosy is considered okay for one gender and not so much for the other. When a man is seen as being selective, there is a sense of sophistication to it. It is not the same for women, as a woman who loves to have options is called 'picky,' or worse, 'fussy.' So, in the ad you see a man who is being choosy, and everyone around him is ridiculing him for it, and the audience wonders, what is going on? That is when the voiceover addresses you, and asks, 'Ajeeb laga na?' The beauty of it is that at that precise moment, both men and women would be able to relate to it, albeit, in two vastly different ways. We wanted to create a rallying cry for the brand. I have to give due credit to Ajeeta, Saad Patel, Dipti Rode and Tanuj Khanna for making it happen.

The process of creating this advertisement was rather rewarding. We actually held a workshop for the film before the actual shoot where we got the cast to live those parts by giving them their characters' backstories. On the day of the shoot, we wanted to keep it as natural as possible. We wanted the car in the ad to be symbolic of a trap, much like a cage, so the protagonist has no place to run to. I conduct a lot of workshops and we have actually received a standing ovation because of the unexpected twist in the plot.

The challenge was to make it happen in 25 seconds, our director Joyeeta Patpatia, worked really hard on this, and got the right performers on board for us. Right from the start, we wanted to create something that would empower women. At the end of the day, the client loved it, and it appeals to both men and women."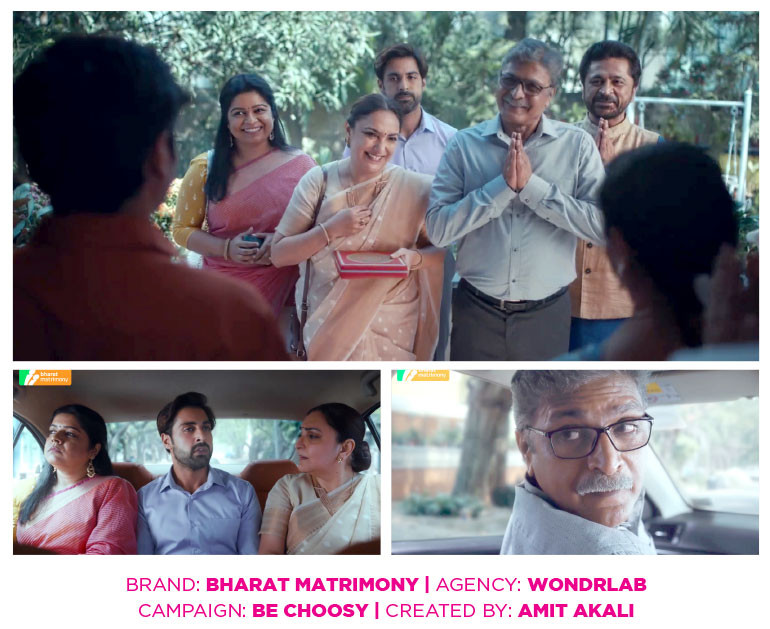 About Amit Akali
Amit is the Founder and CCO at Wondrlab, where along with his partners, he's trying to create the world's first Indian MarTech agency network. He's perhaps the only Indian to have won three Grand Prix Campaign of the year Abby (Indian) awards.
Awards
Amit won for India, its first Agency of The Year title at the Cannes Lions for Medulla Communications. He led it to 3 continuous top 3 Agency of the year finishes, coming 3rd, 1st and 2nd at the Healthcare Lions. He won a Clio Grand Prix for Last Laugh. In 2020/21, his work for Johnnie Walker's 'The World's most travelled billboard' won the Best of Show at the Global Smarties – Effectiveness awards. He has won over 600 national and international awards (Cannes, One show, Media Spikes, Clio, D&AD).
An ad I liked from 2022:
The 5 Star ad where they smartly changed the logo of the brand.
---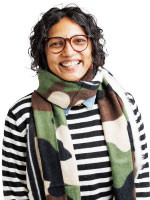 'We shot with 14 dogs and it took us just a day'
Garima Khandelwal
CCO, Mullen Lintas
"When the production crew first saw the script of the ad, their response was –how will you shoot all of this and how can we put dogs under so much stress. So, we first collated a video via social media of different instances, e.g., dog running into a bush, landing itself in the basket, eating out of a toaster etc. Some other situations were rather impromptu like the dog looking out of the washing machine; we made sure we had enough and more hacks to do this. While we made it look scary, the dogs were safe. It took us three weeks of preparation for the shoot, but interestingly the actual shoot with 14 dogs was done in a single day. Of course, we had situations where the dog did not perform, e.g., we really wanted one dog to scare another. The poor chap looked so scared and timid himself that despite spending maximum time to really get the shot, we had to drop it from the ad.

The Dog insurance was indeed a very fresh offering from Future Generali and our clients were really patient and clear about it not turning into a cut paste job by taking footage from elsewhere, they wanted us to own the ad in every sense. While I am a cat parent, our clients, Anup Rau and Ruchika Varma both are dog lovers and they were very keen on having diversity amongst dogs so we showed many breeds of dogs in one single ad.

Then our director Indrasish happened to stumble upon a song, and tracked it to Texas, the creator was a country singer who was more than happy to let us use it in a commercial for dogs. And once we had the song everything just fell into place. We also launched it with a bang with Rohit Sharma tweeting from his handle, asking people if 'Balls are edible' For two days, social media was abuzz with speculation on whether his account was hacked, till he came back and disclosed the offering in a very smart way.

We must remember that not all campaigns should be made to save the world, advertising is primarily about selling a product and making it enjoyable, and through this ad we did just that while hopefully bringing a smile to your face."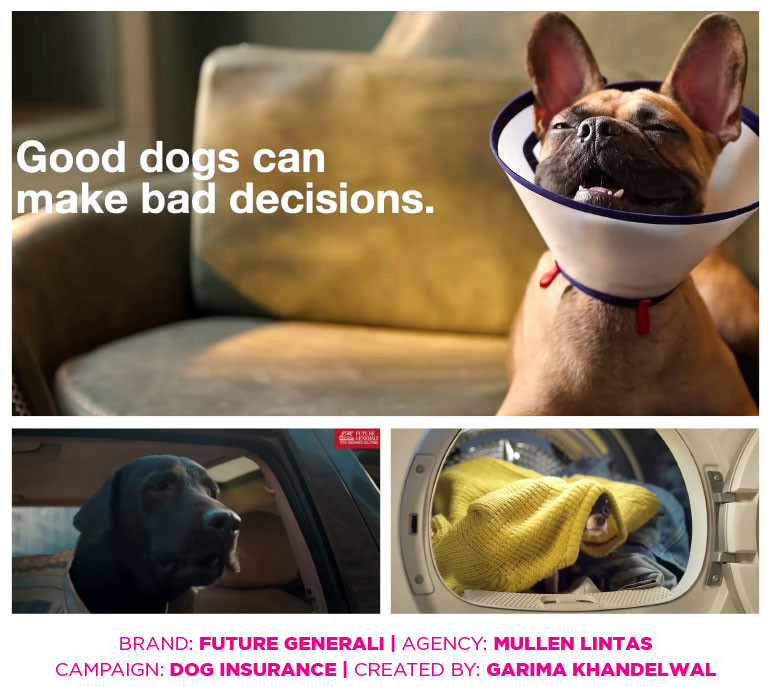 About Garima Khandelwal
She started her career in advertising at Ogilvy in 2000 but has been with the MullenLoweLintas Group since 2009. She was handpicked to be part of the team to branch out with Mullen Lintas that was re launched in 2015 and in 2019 was promoted as the Co-CCO of the agency and became its youngest CCO at the age of 39 and the first woman since its inception in 1969.
Awards:
She won a Cannes Direct Bronze in 2007.
Campaigns:
Motilal Oswal -Poor quality hurts, Axis-Reverse the Khaata, Axe Boat Party
Creative person I admire:
Adarsh Atal of Tilt for the Pati, Patni aur Parlour and Tarboojey pe Takraar campaign made for Swiggy.
---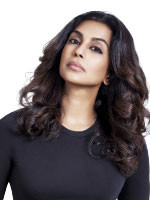 'I want to make iconic campaigns like Thanda Matlab Coca Cola'
Masumeh Makhija
Co-Founder / Creative Director, The Creative Tribe
"My grandparents have made films like Jalwa, Chashme Baddoor, and Khatta-Meetha while I have been an actor for almost 15 years. Around seven years ago, Viral (my business partner) who has been a writer for 20 years and I, with a background in production started The Creative Tribe. Our first client was MTV, and since then there has been no looking back. We create content for agencies or brands directly in the format they need.

Reliance Digital and we go back seven years, and for this particular ad, they wanted to show how the world was becoming a smaller place because of technology and how the brand is about connecting and enabling people, especially during Diwali. While Viral wrote the screenplay, each person in the team contributed with their personal moments which added to the nuances of the story. From the time we started writing, to the day of delivery, it took five days and I remember how we were working 24 hours at that time planning for a Diwali release.

And when the ad finally came out, many people personally told us that they cried and called up their dear ones, or that they made up with the person they had fought with after watching the ad. But the most touching moment was when one person commented on Instagram that the ad compelled him to make a long-delayed visit to his parents who literally started crying after seeing him. And how it made him realise the kind of efforts parents put in for their children while we are caught up in our worlds. At the end of the day, we are what we are because of what they made us.

Between Viral and I, I'm hoping to do some more fun, interesting campaigns as iconic as, Thanda Matlab Coca-Cola. I'd love to be able to come up with a punch line that people remember, and create emotions and truths that are unforgettable."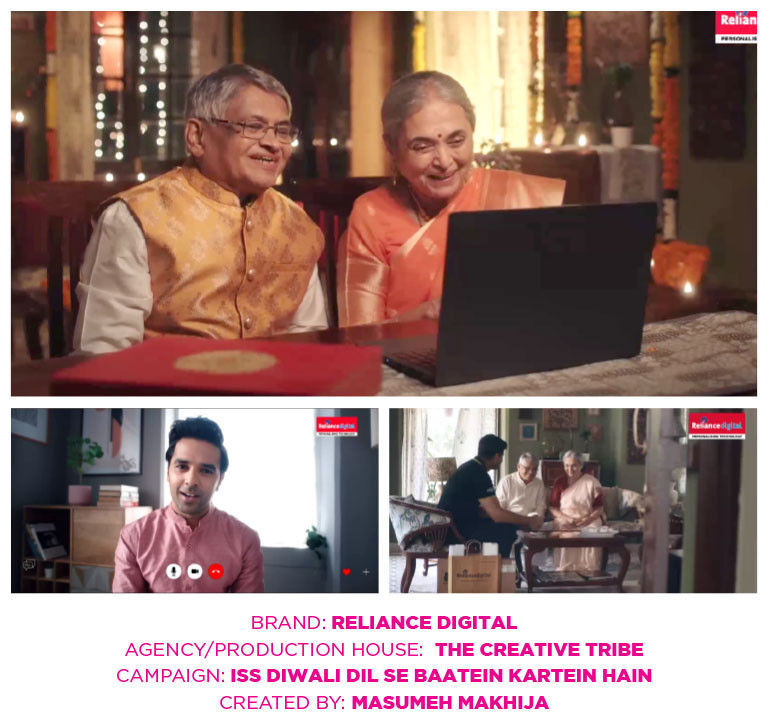 About Masumeh Makhija
I co-founded 'The Creative Tribe' with Viral. We wanted to create the kind of content that would connect with the consumer and also find interesting ways to tell brand stories. We have worked on campaigns like AGL Tiles - Republic Day Film, Dasra - Ab Meri Bari (adolescent female empowerment), Building Blocks -Mitti Hai Sona (girl child empowerment), Reliance Digital - AC campaign - Har Ghar mein AC.
People in the industry I admire:
Harshad, Kainaz and Sukesh from Ogilvy for Dove India's #StopTheBeautyTest
---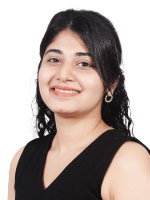 'The idea was to sell the philosophy not the product'
Binaifer Dulani
Creative & Founding Member, Talented
"Women even today have to pay maternity tax, which is why there are only a few in leadership roles. We look at women's issues as issues that women need to solve when in fact, they are human issues, so we tried to paint this oft touched subject in a new light. You will notice this shot in the ad, where you see the protagonist's partner with a child. That moment shows the importance of systems changing, a dramatic shift that will allow her to come back to work. When the interviewer looks at her transformational experience as a mother, you suddenly don't see society the way it is, but the way it can be. Motherhood, after all, is a legit leadership experience that she's bringing to the table.

In the process of creating this advertisement, one of the most important things was to get it right. So, we did due diligence, and made sure that the core decision making team consists of mothers. We had Ranjani Krishnaswamy, the General Manager of Tanishq, and our Director, Kopal Naithani, who is also a mother. But if you put out a piece on women empowerment, and don't have the internal policies to back it up, then people call that out. Tanishq actually created a Life Bootcamp series workshop which allows senior moms, within the Tata group, to hold talks for moms who are wanting to make a comeback.

The ad film was originally written in a manner wherein you could see both the interviewer and the interviewee's facial expressions. But Kopal Naithani, the Director and Founder of Superfly Films read the script, and shifted the film's focus recalling her own experiences, thereby concentrating only on the protagonist. We wanted her anxieties, wants, and other emotions to take centre-stage, and did not want the audience to lose focus. The interviewer on the other hand represents the voice of society.
The advertisement does not show a lot of jewellery, even though it is a jewellery brand. This may seem odd, but all of us agreed that the idea was not to sell the product but to sell the philosophy. Of course, people purchase Tanishq products due to its great design, but it features so high in anyone's consideration primarily because there is a value system that you have imbibed. If I'm just buying jewellery enamoured by its design, then I might switch loyalties when a better product is in the market. But the moment I believe that there is a value system that I have molded into, it's hard to switch.

The Tanishq ad was doubly special because it was the very first video ad made by our agency, Talented that was released."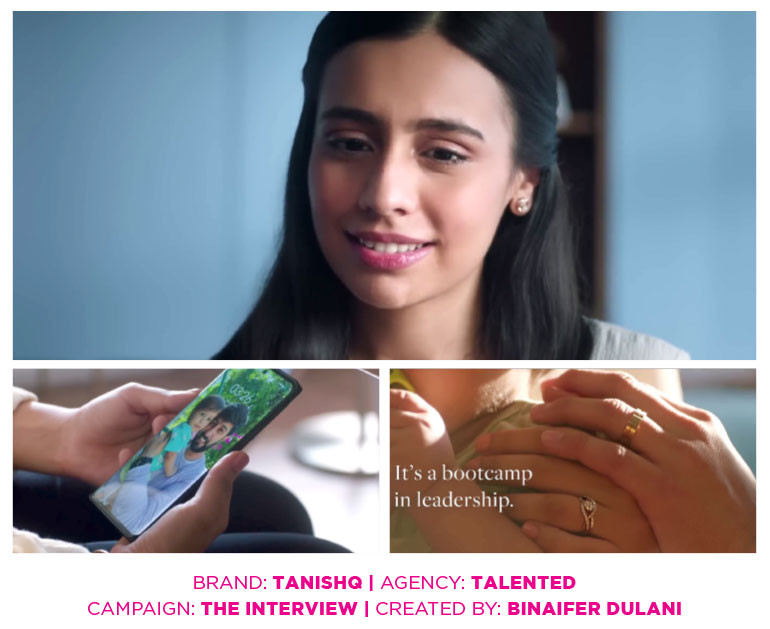 About Binaifer Dulani
She is a Creative & Founding Member at Talented. As Creative Director at Dentsu Webchutney, she led India's most awarded piece in Cannes Lions History: the Unfiltered History Tour.
Accomplishments
Was named Creative Director of the Year 2022, by the Cannes Lions Creativity Report, was on Impact Magazine's Top 30 under 30 Creatives (India), was selected as part of Google's RARE leadership program, on Pitch Magazine's list of Superpeople.
Inspiration
P.G. Aditya - his brand of creativity is defining advertising today and also Viren Noronha, from Swiggy, who has some inspiring work under his belt---'Why is this a Swiggy ad' to some of Swiggy's most creative content IPs, in which he himself has featured.
---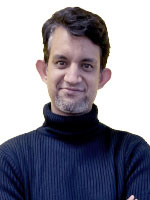 'The Bausch +Lomb tagline was inspired by messaging on trucks'
Mithun Mukherjee
ECD, Kinnect
"We have done some very exciting and interesting work with Bausch + Lomb in the past. This latest one is based on presbyopia, the condition of long-sightedness, typically seen in middle or older age groups. It dawned upon us that the first time we realise that something is off, we squint our eyes, and that is how the idea took off. It seemed very relatable, in a very Indian way. We refuse to go to the doctor until we are literally or figuratively on our deathbeds.
We then realised that we are addressing an audience that is entrenched in pop culture, and India has such beautiful nuances attached. We were toying with a lot of interesting ideas, such as those one-liners at the back of trucks, 'Buri Nazar Wale Tera Muh Kala.' Then Geetanjali, who is a Writer and Creative Director at Kinnect and I, were discussing ideas when the line, 'Dekho Magar Pyarse,' struck us. A very creative line that we often see behind trucks and autos, with the word dekho directly associated with the category.
Finally, the tag line and presbyopia came together with nineties Bollywood aesthetics to bring this advertisement alive. We developed the female character with her eyes in focus. You will notice that she never says anything verbally, only squints her eyes, as a sort of question mark on things she sees which is considered as a sign of disapproval by others. Human nature is laid bare in the advertisement, in its truest form. We all know someone in our family who behaves just like the lady, she is highly relatable.
As a client, Bausch + Lomb has always been open to creative ideas and was obviously very excited, so much so that Sana, the CMO actually suggested that last bit where the husband says, "Here we go again." This goes to show that it was every bit collaborative, a lot of people were involved in making this a success. Even the legal team, as this is a medical category film, had a role to play.

Funnily, we started getting a lot of texts from people who got reminded of their family members upon watching the ad film. It is always delightful and heartening to get such feedback. The truest test of any ad or any campaign is when people say, that is exactly how I behave or that is how my parents behave, and so on. I think we have done a half-decent job on this one."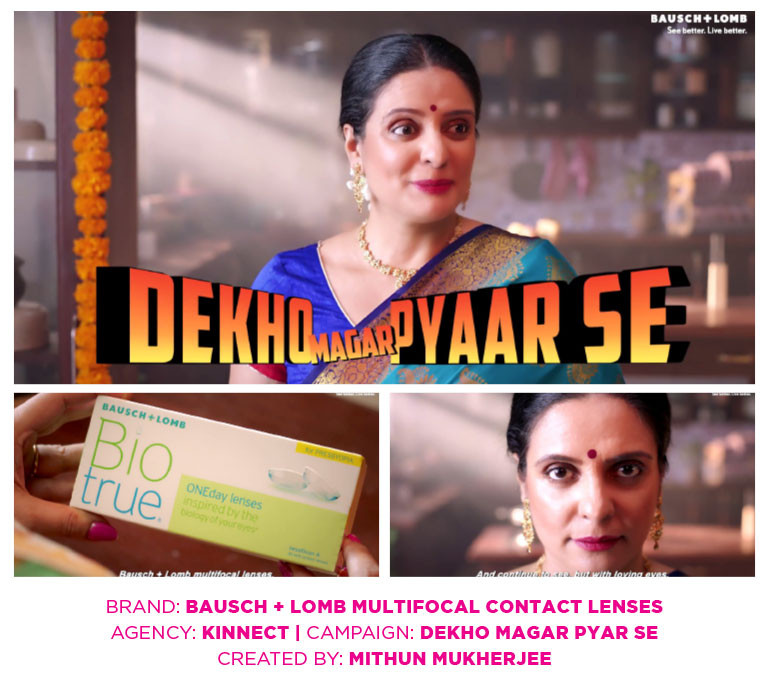 About Mithun Mukherjee
I have had stints as diverse as Radio City, Hindustan Times, MRM (McCann Digital), Omnicom to name a few and have worked with brands like Amazon, BMW, Vivo, Vistara, Horlicks etc
Creative person I admire:
It will have to be Devaiah Bopanna and his squad at SuperTeamDAO. They have consistently been churning out a ton of interesting work. Their work for CRED, Shark Tank, Hotstar among others is surely something to take inspiration from. The Hotstar campaign featuring Shahrukh Khan was something that was definitely fresh and unexpected, especially for the angle the film took.
---
2022: SMART SOLUTIONS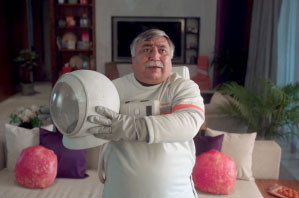 SWIGGY - WHY IS THIS A SWIGGY AD?
Agency: Talented
Swiggy revealed an artwork across OOH, Print, and social media last Diwali, asking users, "Why is this a Swiggy ad?" The many theories were finally vetted and in a surrealist video, the Swiggy Uncle mentions every participant's social media handle and gives out the verdict on each of them. The brand managed to involve over 80000 participants, ensuring that the word Swiggy is on everyone's mind, making it a Swiggy ad.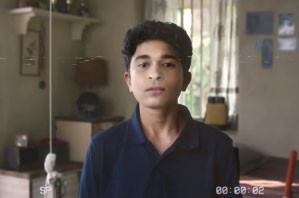 AEGIS LIFE INSURANCE - YOUNG SACHIN
Agency: VMLY&R India
A true representation of the power of AI, the advertisement uses deep fake technology to create an 11-year old Sachin Tendulkar. It was one of the first instances where technology was used to de-age a person by over 38 years. The Little Master here talks about the undue pressures about what awaits one in future and asks people to not fear but prepare for it.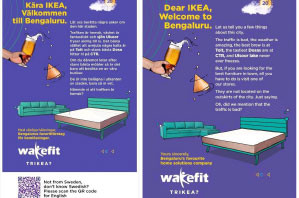 WAKEFIT - SWEDISH AD
Agency: Spring Marketing Capital
Wakefit found itself in a pickle as the brand was just in the process of introducing its home furniture range, when IKEA announced its entrance in the city. As the brand suddenly became the underdog with the coming of IKEA, it sent out a witty welcome message in Swedish, mentioning that it has the best furniture in town, and its stores are not located on the outskirts. The salutation in the end read, 'Yours sincerely, Bengaluru's favourite home solutions company.'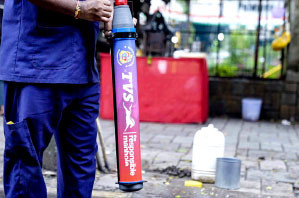 TVS & BMC - THE RESPONSIBLE MANHOLE
Agency: Dentsu Creative
It is a road safety initiative for Mumbai where manholes are potential death traps during the monsoon. This campaign saw brands coming together to fashion a device that would alert pedestrians and drivers during floods. A great initiative to fight a life-threatening condition.
---
Other Ads IMPACT Loved

Brand: AERIAL
Campaign: #ShareTheLoad
Agency: BBDO India
Aerial's #ShareTheLoad ad discusses inequality in a marriage. The ad shows a couple paying a visit to their new neighbours, who are two boys sharing an apartment and workload of the house. The husband then announces that he too did the same in his college days, which leads to his wife questioning him as to why the same logic doesn't apply with her.

Brand: AIS WINDOWS
Campaign: SILENCE IS A LUXURY THAT YOU DESERVE
Agency: Enormous
This innovative advertisement shows police officers chasing criminals who have kidnapped a lady, on a bike. It is a dramatic car chase, and the officers even shoot at the criminals. But all of this is happening without any sound. The bike and police vehicles are moving at snail's pace, a bullet is fired but is hand-held by an officer who throws it on the criminal. All this, because you are viewing it from behind AIS noise cancelling windows.

Brand: HP
Campaign: ISS DIWALI, THODI SI JAGAH BANALO
Agency: Simple Creative Inc.
A noble initiative that aims to give voice to our struggling local artisans, the campaign touched a chord. In the ad we can see how an HP store displayed artworks of an artisan who gets banned from his road-side makeshift stall.

Brand: BOMBAY SHAVING COMPANY
Campaign: BACK PRO
Production House: Leap of Faith Productions
Bombay Shaving Company introduced its new Back Pro Shaver that allows you to shave your back, and what better way to get the message across than feature the legendary Shakti Kapoor in a funny advertisement.

Brand: JK CEMENT
Campaign: 'Andar Se Sundar' 2.0
Agency: Kandid Kanvas & Social Cloud
A heart-touching advertisement showcasing the struggles of labourers who leave their homes in search of work. One such person is caught up with a house painting job during Diwali, far away from his hometown. At the end of the job, the employer books a flight ticket for him to reach home just in time for the festival.

Brand: PREGA NEWS
Campaign: #SheIsImperfectlyPerfect
Agency: SG Dream Media
A commentary on the obsession of society with the perfect mother/woman. It says that it is okay for mothers to be forgetful, to commit a mistake, it is only human. The story is told through a person who notices a new mother's anguish on forgetting to buy baby food.

Brand: STAYFREE
Campaign: TEACH YOUR SONS
Agency: DBB Mudra
Addressing the stigma that surrounds periods, the advertisement is a lesson for parents and elders. It highlights the importance of teaching male children about periods so that women are not ashamed of their periods. The ad makes us realise that there is a gap in communication that needs to be filled urgently.

Brand: MUTHOOT FINANCE
Campaign: MAKE YOUR GOLD WORK FOR YOU
Agency: Maitri Advertising Works
A quirky advertisement that tells viewers to make use of their gold. In the ad, we see the character, Gold Man, enjoying the attention of the family at home. But there comes a time when the family is in need of money, and decides to sell it for cash at Muthoot, thus, making the gold work for their benefit.

Brand: META
Campaign: YEH KAUNSA FEST HAI BHAI
Agency: DBB Mudra
An advertisement that showcases the brand's complete portfolio from a point of crisis, Yeh Kaunsa Fest Hai Bhai reveals the power of social media. When a bunch of college students are struggling to establish their nondescript annual festival, social media comes to their rescue.