To be sure, after a year of diminishing work volumes, low returns, retrenchments and the implementation of survival strategies, the advertising industry is hoping for a better 2021 as brands start to make a gradual recovery.
It remains quite alarming that the pandemic has wiped $63bn (£47bn) of revenue from the global advertising market this year, a decline that is double the rate of the Great Recession after accounting for inflation. While there is no handbook that one can follow in such a crisis, the need for advertisers to re-calibrate their entire approach seems imperative. Mark Read, CEO, WPP revealed that through the difficult phase, the company has embraced remote working and that has led to more efficiency and quicker turnaround time and how WPP has come from offering technology solutions for clients to creating them for clients speaking at the 20th edition of exchange4media group's flagship event Conclave. The advertising stalwart took to the virtual stage to deliberate on whether it is time for ad agencies to reboot. Read was the Keynote Speaker of the event this year. In a fireside chat with exchange4media Co-founder Nawal Ahuja, Read uncovered issues facing the ad industry today, how it needs to change as the pandemic alters the shape of the world, sustainability, social media and more. "We are a very different company from what we were five years ago. We are looking at new investments in marketing, technology and data to support this growth," Read stated.
He noted that after COVID-led bumps that hit the industry from March last year, the company soon started witnessing growth in the Indian market. "We have started seeing growth in India from August-September," he noted. Sharing more nuances from the Indian market, Read added," The opportunity in the Indian market is not any different from any other market in the world. We work in India just the way we work in the rest of the world. We would also love to have more leaders from the Indian market to take on global roles."



Read too shared some of his COVID-led learnings. "The pandemic has demonstrated the importance of our industry and what is the importance of getting the message right," he said. On how the pandemic helped him on a personal level, he said, "One thing that I have learnt during the pandemic is the importance of communication and how we can all be there for each other, be it at work or personally. Empathetic leadership will be a good change that the pandemic will bring in."
Speaking about the roles of creative and media, he opined that both disciplines need to work closely as what matters to the client is the idea and not where it's coming from. "According to me, the best people are the collaborative ones," he said. Read also spoke of the relevance of creativity today. "In this world, the demand for creativity has not gone away. Creativity is still critical for our clients in all its forms," he asserted.
Furthermore, through the session, Read uncovered different pieces of the puzzle like digital and social media. He remarked, "We definitely need to provide accountability in digital media." Furthermore, given the immense scrutiny that brands have to grapple with these days owing to social media, he advised, "Brands have to make a decision whether they want to be on social media or not." He noted that today it's not about just digital or just traditional, but it's about the right channel for the task that a brand or company wants to accomplish.
Read also spoke of the India scheme of things for WPP and addressed the importance of businesses embracing sustainability and widening their focus beyond profit. He added that at WPP, the company has always had sustainability on their priority list. "We look at it as a way of doing better business. Companies/business leaders will realise the importance of sustainability even more in the post COVID world," he said.
Speaking about different sectors and how they were faring for WPP, Read revealed that FMCG has continued to be strong. "We saw automotive make a comeback, followed by technology players." Commenting on the current state of the industry and how it is geared towards a reboot, Read observed, "There is going to be a major shift in how the industry works with more focus on independent agencies."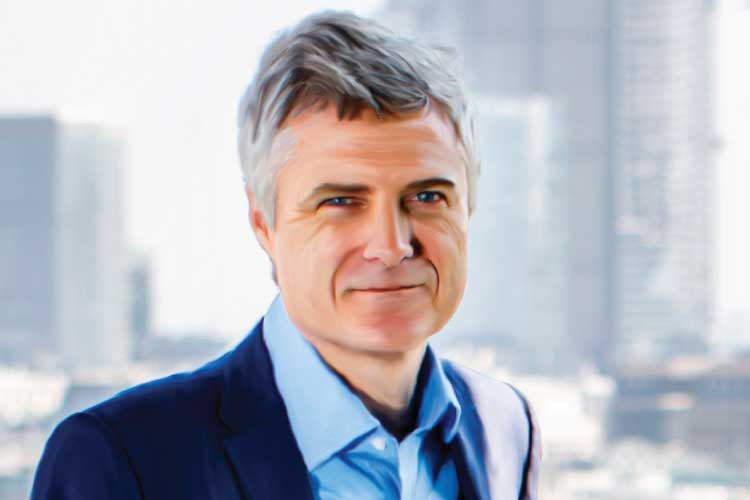 'WPP IS A CREATIVE TRANSFORMATION COMPANY'
The COVID-19 phase has been a whirlwind for WPP just as any other company, but Mark Read, CEO, WPP in a conversation with Nawal Ahuja, Co-founder, exchange4media says that the digital strategies put in place by the agency network two years ago helped soften the blow to a large extent and helped the company navigate choppy waters in the past year successfully
Q] What do you think will be the lasting legacy of COVID for brands?
What we're seeing is a rapid acceleration of the trends that were already taking place in society. Importance of purpose, growth in digital media and explosion of e-commerce were there but the unique nature of the pandemic caused a sort of physical separation which clearly meant a massive explosion in the digital parts of the economy. And that goes from media, to other parts of the economy for e.g. education where kids are gathered around a device for their lessons, who would have thought something like this would take place as smoothly two years ago. So I think brands that were ahead of these trends like HUL, companies that had built an e-commerce presence, those that were forward thinking and companies that were already experimenting in mobile marketing will come out of this the strongest and also those companies which played catch up to some extent.
Q] How has WPP used this time?
To some extent, we have had to use this time to make the changes that we needed. From a WPP perspective, we laid out a new strategy just over two years ago. And I think that strategy did well to address many of the changes that we're talking about today. Also, the work that we've done to simplify and reposition the business for the more digitally important and integrated future was the right move like the integration of VMLY&R and Wunderman Thompson, even though there were questions asked on the order of the names. We needed to create globally strong brands and I think the work, in particular that done by CVL Srinivas in repositioning our portfolio in India has been to our advantage. And the reality is that if we're going to advise our clients on digital transformation, we need to be ahead of those clients in making those changes. We can't be transforming our businesses at the same time as the clients; we need to demonstrate that we're ahead of them in making those changes. And I hope that's something we've done at WPP. We have 4,000 people working in digital hubs in India providing services to companies all over the world. And what's interesting is four or five years ago, most of those people would have been engaged with companies outside of India. Increasingly, we're seeing demand from our clients in India to use those capabilities. So we're going from a sort of offshoring model to much more of a centre of excellence or expertise model, which I think is really important for us.
What clients need globally is exactly what they need here. In India, they need partners who are able to help them transform, partners who are able to help them implement technologies like Adobe or Salesforce and engage with companies that can help them sort out their customer data, and build e-commerce capability. And that's really what we've been investing in, in WPP to be a partner. We call ourselves a creative transformation company.
Q] Give us a few examples of things WPP pulled off swiftly because of COVID-19 which would have otherwise taken years to implement.
We sent 100,000 people to work from home over a weekend, when in fact it used to take us six months to change an office. The company continues to deliver work to clients and we have gotten closer to them. Secondly, we've really embraced remote working, which goes beyond working from home or working from the office. It used to take us 16 weeks to produce a television commercial, we can now produce that in 16 days, using the types of technology that we're talking about, remote ways of working and socially distanced television production. We're looking at new investments in marketing technology and data to support growth. We built a tele-dentist app for Colgate, that is an indication of what we can do and what is possible. We have expertise in technology development.
Sometimes we're seen as an advertising company, it's a source of some frustration to me. Roughly, less than a third of our business, even in India is in the sort of classic disciplines that people would see as being an advertisement. While in fact we're helping eight out of our top 10 clients deploy e-commerce capability today, building direct to consumer applications on Adobe and Salesforce technologies. So, we're a very different company from what we were 5 or 10 years ago. And I think that really holds true in India, it's very interesting, I think that our ability, through CVL Srinivas to execute this sort of global strategy in India has actually been very beneficial, and has helped us accelerate the change at a local level and bring people much more closely together.
Q] Do you think, gradually, as we move forward, creative and media need to work far more cohesively, if not come back under one single umbrella, but sit together on the table when they are dealing with clients, like it used to happen before the services split?
The point I want to make is that it is already under one single umbrella. But that umbrella is WPP. And it's not a question of the creative people being in charge of the media or vice versa. It's really about collaboration amongst the people. Over focusing on creative versus media, is actually just focusing on the traditional parts of the business. India is one of those markets where we are seeing strong growth in advertising spends in traditional communications. In other parts of the world, it is about building experiences for clients, helping them grow on e-commerce, implement marketing technologies etc. So I'm much more interested in having a collaborative WPP that shifts their focus into those growth areas, than having a debate, quite frankly from the 1980s or 1990s about whether the creative or media people are in charge, or indeed whether people inside a particular company can collaborate.
The new agencies that we've created in WPP, like VMLY&R and Wunderman Thompson have capabilities that go beyond advertising into e-commerce, into health, building experiences, CRM and data capabilities. Those businesses are in a much stronger position to give clients the right solutions and to grow.

Q] Your assessment at FICCI Frames, since WPP works January to December, was Q2 will be down by 60% in India. Q3 will be down by 30% and in Q4 recovery will start. How has it really panned out?
One observation I would make about the pandemic is that it has demonstrated the importance of our industry, marketing, and of what we do. There's no doubt that our industry has been impacted like every other business, but the impact is significantly lesser. Our business has been much more resilient, and much more important to clients. We haven't seen declines of that magnitude in ad spends. I'm pleased to say that the general curve is as I predicted back in April. The degree of it is much less pronounced.
We started to see growth in India in August and September. The delay in IPL probably helped for a little bit but we had a very strong holiday season as well. We started to see growth back in India, and we're seeing the same thing coming in, in the beginning of this year. Our businesses have been much more resilient on a global basis. Analysts expect WPP's net sales for 2020 to be down by around 8%. We saw growth in Q3 with more than half of our top 30 clients. If you look at it sector by sector, FMCG has continued to be strong for much of the pandemic comprising 25%-30% of advertising spends. While the focus in the initial days was really on health and hygiene products which spread into other FMCG categories, those companies that have gained share during 2020 will continue to spend in 2021 to maintain it. We've seen automotive come back very strongly and that's a pattern we've seen around the world and then there are the technology players, financial banking, FinTech and mobile games. A lot of spends were on television interestingly, we can talk about the death of traditional but that space is not dead, it's just not going to grow as fast. And you can't be just digital or just traditional, you have to be in the right channel for the task that you want to accomplish.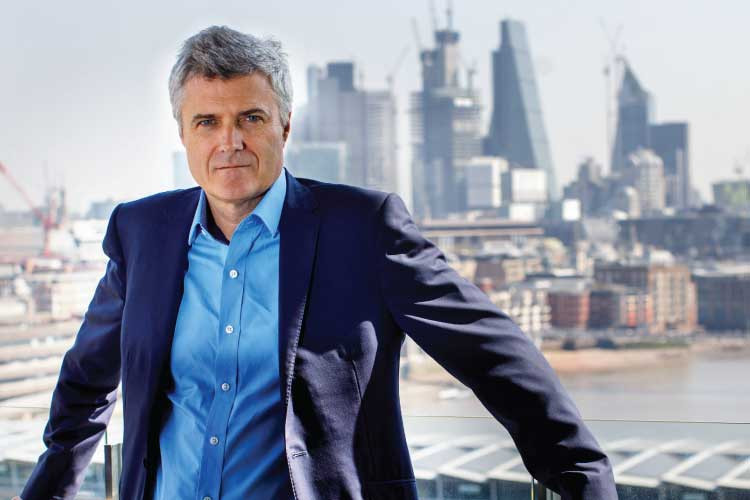 Q] As countries like India increase their digital ad spends, do you think the demand for accountability from digital media will change significantly?
With the shift of ad spends to digital media, there is demand for greater accountability, and brand safety. The second thing is resources which build better content. Then one is able to invest in stronger moderation and ensure brand safety. On lead generation, as these devices get closer, as commerce and consumption activities increasingly take place on these devices, the notion of lead generating media becomes much less. Digital media promises to provide greater accountability and brand building media that drives sales. That's why companies are adopting it. Mondelez said that they've shifted over time in the U.S. to more than 50% of their spending stemming from digital media; so it is possible for companies that have relied very heavily on traditional television. My argument to them would be if you don't do it, what's the alternative?
Q] On one hand brands have been vocal about their concern with the toxicity of content on social media and yet social media companies are becoming stronger. What is the way to deal with this contradiction?
Brands have to make a decision on whether or not they want to be on social media and you saw that in the US elections when some big brands decided they didn't want their money to fund social media because of its impact on society and concerns around brand safety. We saw the impact of Twitter's and Facebook's decision on former president Trump, and it's noticeable that a number of politicians questioned that decision from the perspective of free speech which I can understand. But at the same time, it is something that clients need to consider whether they want their advertising dollars to fund that type of activity. Social media companies have an obligation to moderate their content if they want advertiser dollars, and think about what is on their platform.
Q] From an Indian perspective, what aspects of business can you export to some of the other parts of the globe especially the developed economies?
The opportunity for us in India is not that different from the rest of the world. What is really interesting is our ability to deliver transformation to clients in India in exactly the same way that we would in any other market to help them think about purpose and reputation and how to build that and that's going to be even more important coming out of the market, how to invest in the technology partners. India is part of the mainstream in the way we work around the world and that's fantastic. India can play a much bigger role in building our centre of excellence and Srini (CVL Srinivas) is working with me and our team on a very strong investment strategy. We can invest in the market there, it should be a massive contributor. I'd like to see more executives from India take on bigger jobs inside WPP and move around into other markets. It's probably something that we haven't done enough of, if I'm honest.