A little before the festival of Akshaya Tritiya, jewellery brand Tanishq was looking for ways to increase its relevance in the South India market. For a festival popular for gold purchases, it was a tough ask, especially in a region dominated by local and regional jewellery brands.
To expand its reach in the region, Tanishq got together with television channels Star Maa, Star Suvarna and Zee Tamil, and collaborated for space on their prominent shows Lakshmi Kalyanam, Sindhoora and Sembaruthi, respectively. Not only did Tanishq get the protagonists of the shows to visit its stores, but the partnership led to an entire episode being shot in a Tanishq showroom.
"The initiative led to about 15% growth in our walk-ins on Akshaya Tritiya, and it was a very critical period for us as well because it's the beginning of the year," says Mansoor Khan, Brand Manager, Tanishq, speaking about how the jewellery brand managed to connect with the South audiences. With the collaboration that was spread across promos, contests and vignettes, among other things, the brand was able to make use of the impactful medium of television programming to reach a new set of consumers. "We broke the clutter, and we built this affinity in the South market," says Khan.
"This is a vast country. How does a brand manage to connect with such a multicultural landscape? That is where our network comes in, as by design we are creating for local tastes and preferences," says Punit Misra, CEO, Domestic Broadcast Business, Zee Entertainment Enterprises Limited. "So if we have a Bangla channel, we are basically going deep into understanding that culture and then serving content which resonates with that culture. The opportunity for advertisers who want to win in many Indias is to leverage this deep cultural understanding and power of our influencers for the benefit of their brands."
This is one example of the many ways in which broadcasters and brands are developing new-age partnerships that not only help a brand achieve its end goal of increasing market-share, but also allow broadcasters to grow their revenue from brands, while partnering with them in a more meaningful way.
"We realize that brands today have transcended beyond the 30-second commercial, and the best way to connect with them is through integrated offerings. Our purpose is to stay with brands as their communication partner and deliver apt solutions for them across the network," says Mahesh Shetty, Network Head of Sales, Viacom18, on partnering with brands.
TELEVISION: YESTERDAY, TODAY & TOMORROW
Television has always been the favourite medium for brands, and a prominent brand-building platform for categories across the board. "A true lead medium, especially in the context of reach building, and impact. Its ability to deliver reach remains very high, and also the ability to balance reach and impact remains very high," says Arvind RP, Director - Marketing & Communications HRPL (McDonald's West and South).
Brands such as Big Bazaar derive critical reach from TV as well. "We are now spread all across. We have over 300 stores in over 250 cities. So for me, TV is the most cost effective medium for reaching people," says Jishnu Sen, CMO, Future Retail.
THE EFFECTIVENESS OF TV
Television generates superior brand-building ROI - and not just at the top-of-the funnel metrics such as Brand Awareness and Ad Awareness, but is second only to paid search in its impact on actual buying behaviour
Television has a significant enhancement, or 'halo' effect, on the impact of digital channels - such as paid search and social media - as measured by brand ROI
Television has the longest measured impact on both brand and sales
Television helps generate a multiplier effect when it is paired with other channels in the same publisher ecosystem
(Source: Accenture Strategy Report, 2018)
WHY TV STILL TICKS
TV is still the single largest contributor to Adex - in 2019, the overall market is expected to grow by 13.4%, taking it to an all-time high of Rs 69,073 crore, of which TV is likely to contribute the most, followed by contributions from Print and Digital. TV itself is expected to grow by 11.2% to reach a total size of Rs 26,050 crore in 2019, according to the revised Pitch Madison Advertising Report 2019
Cost per reach for TV is still more efficient for marketers
Regional channels are drawing advertisers, and broadcasters are looking at creating targeted content to help national advertisers do more focused advertising,
and lure more regional brands as well
Reality shows, and popular television serials still attract a loyal, attentive audience that likes to watch TV together. Appointment viewing is still alive and well, which helps create more unique advertising avenues for brands
Advertising during a live sporting event, a popular reality show, or a big news story break proves very beneficial for brands. For example, shows such as Kaun Banega Crorepati and Bigg Boss attract huge audiences, and hence attract advertisers
Marketing money is moving away from BTL and direct marketing activities to Digital, without much of an impact on TV advertising
It's the same for brands such as Dabur - being on Television is but natural. "If you look at Dabur's distribution across the entire country, we are present in about 67-68% of the country in terms of outlets. No medium other than TV has so much of reach (across geographies)," says Rajiv Dubey, Head of Media, Dabur.
There have been several changes in the media industry in the past decade. The evolution of the Internet and the simultaneous increase in number of smartphones have been significant for the growth of the Digital medium. Experts, however, are quite confident that traditional Television, especially its dual ability of reach and impact, coupled with its power to generate a long-term brand association with customers, is unparalleled.
According to analysts, if one has to consider creating a broad-based brand awareness campaign, there is no alternative medium for a brand manager other than Television. "Obviously, people use different mediums for different things and different objectives but if you just want to go national, and do a brand splash… Television is what you will use. There is no alternative to that, to reach literally hundreds of millions of people," says Jehil Thakkar, Partner and Leader, M&E Sector, Deloitte India.
Brands understand this, and thus the Television industry is slated to keep growing at a steady pace, for at least the next four to five years. Also, according to the Broadcast Audience Research Council of India (BARC), there were 197 million TV homes in 2018, which leaves a large chunk of the population yet to come into the fold. "The majority of India is still a single-TV household, I don't see that Television is going to lose relevance, maybe for the next decade. Television will continue to grow," says Sachin Killawala, Marketing Director, Nivea India.
Consumers that are yet to enter the TV fold will have more than 900 channels to choose from, once they are a part of the Television universe. On the other hand, catering to the evolving consumer in a fast-changing environment means that tough choices lie ahead for both broadcasters and brands.
If one has to look towards the West, for example the United States of America, the zeal to reach the right audience made brands veer away from Television and move towards Digital. Experts, however, feel that it's not necessarily the right shift. An Accenture Strategy research report brought out in the US says that not only does TV continue to be highly effective in brand-building if used correctly, but it is likely to drive higher-than-expected purchase behaviour too.
Avinash Kaul, CEO, Broadcast, Network18 considers TV the cheapest medium to build a brand in India. "Where else do you get 198 million households on a platter for the price that you end up paying? If you compare that with a Super Bowl ad for 30 seconds, you pay $4 million. And it reaches roughly around 70-80 million families in the US. If you were to see the most watched sport on Indian TV, in comparison, be it the Indian Premier League (IPL) or anything else, it pales in comparison," says Kaul.
Though Television is at the top of the advertising food chain in India, the industry has not become complacent. Broadcasters are keeping up with changes in the economy, and changes in consumer mindset, and working out strategies to move with the changing times as well.
DEEPER ASSOCIATIONS THROUGH CONTENT
Much like broadcasters, brands too are evolving with the evolving consumer and looking at different ways to reach them. As opposed to a plain vanilla TV advertising spot, they now want to reach out to their target audience in a more meaningful manner, and build a strong brand identity in the process. This is possible only through collaboration between the advertiser and the medium – in this case Television - and one solution that has worked very well is co-created content. The number of advertisers looking for deeper integrations with content on TV is increasing, as brands are aware that Television still offers them access to a huge audience, at a cost lower than other mediums.
"Today is the age of content. Every single thing that you put out there has to be engaging. The content has to cut clutter, and while brands always look at advertising, they have to consider developing content along with broadcasters," says Arvind RP of McDonalds.
SOME BRANDED CONTENT SUCCESS STORIES
• Republic Media Network partnered with EbixCash for a brand-integrated news studio, to create customized news integrations
• Republic TV partnered with corporates such as Facebook, Ola, DHFL Pramerica, Sharp, Phillips, Apollo Hospitals, etc., on various strategic branded content partnerships under
the 'Better India' banner
• Vivo partnered with Bigg Boss on Colors to create a 'Vivo Zone' in the Bigg Boss house
• Flipkart partnered with Zee TV during Big Billion Days and was featured on shows 'Tujhse Hai Raabta' and 'Kundali Bhagya'
• TikTok has partnered with Sony SAB for its show Tera Kya Hoga Alia featuring Alia who is always busy on TikTok videos
• Kurkure has partnered Zee Entertainment Enterprises Limited (ZEEL) on shows such as Guddan - Tumse Na Ho Paayega, Bhabhi Ji Ghar Pe Hai

"This works both ways. While the typical way is to look at the brand plan and in our case, Madison, our AOR, ideates on specific subjects and then takes it to the broadcasters and then they jointly come back to us with the solutions."
Tata Motors also has involved broadcast partners at the very initial level to work on building the brand together. "We actually share all the work with them… and involve them at a brand level, like we do an ad agency. Broadcasters are very open...They also realize that it's a partnership, and fortunately, we at Tata Motors handle these channels directly along with the help of the media agency. But, it's a direct relationship as well," says UT Ramprasad, Head, Marketing Communications, CVBU, Tata Motors.
Recently, Tata Motors became a part of Crossroads on Sony TV, a hybrid collection of stories borrowed from real life and recreated in a fictional format, coupled with a discussion with an audience. Tata Motors' Ace Gold fit in with its brand positioning. The brand was not only prominently positioned in the show, but was completely integrated into the show's concept through 45 minutes of an actual customer life story. "Our entire brand positioning was that if you're unemployed, and you're actually at a crossroad not knowing what to do in life, you could pick up the Tata Ace and make the journey towards livelihood," says Ramprasad.
For FMCG brands such as Dabur, content integration plays an essential role in building connect with the consumer. "It is something which can enhance a product usage, which has a very positive rub-off," says Dabur's Dubey, adding, "We have used this opportunity with some broadcasters, and the recall for something which is happening in the show is very high as compared to something which is happening out of the show."Big Bazaar has partnered with a cookery show on ZEE, where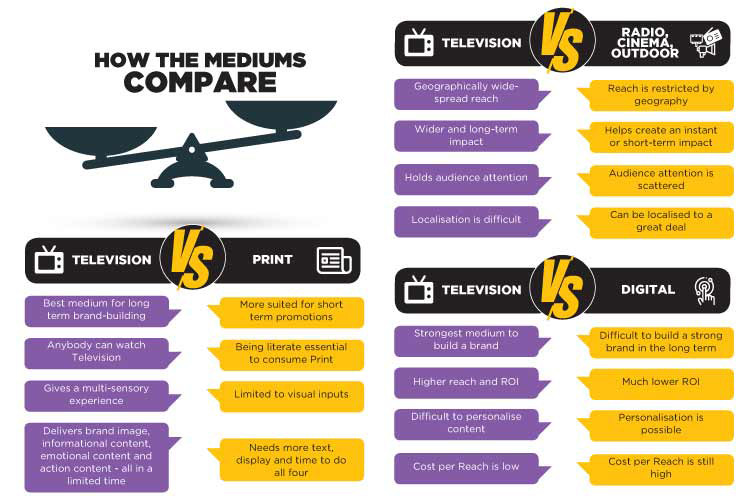 the chef shops for the ingredients from Big Bazaar. "If I want to build food as a category, creating content together, creating integrations within programmes makes sense... If I help the nation to cook more interesting stuff, they will need more ingredients and they will come to me to buy it," says Jishnu Sen, talking about the promotion where the chef would talk about buying ingredients from Big Bazaar.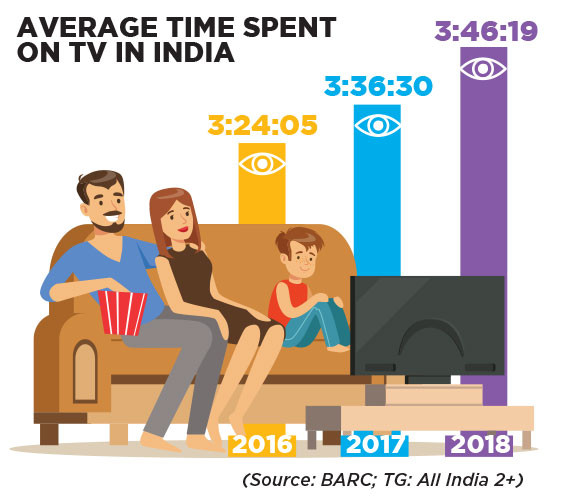 Experts too note that if a viewer sees a brand getting used while watching a particular programme, that holds a lot more credibility than a brand message which comes to them during a commercial break. "Non-paid advertising formats are very important," notes Dubey.
Says Rohit Gupta, President, Network Sales and International Business, Sony Pictures Networks India, which has had a deep association with advertisers for a long time, "At the end of the day, for a relationship to stay strong, it has to be a win-win for both. We work very closely with the brand team at the client's end... I have a full brand solutions team which work very closely with the brand teams. "Mahesh Shetty of Viacom18 talks of advertiser-funded programmes (AFPs) in the realm of content integration. "Today, advertisers realise the power of content and are very keen on getting into content collaborations. The AFP model is one example of that and we have done content partnership AFPs with leading brands such as Lakme, Tik Tok, Vodafone, etc., and built properties that not only tell the brand's story but also seemingly fit with our story-telling formats. In future, we expect more traditional brands to explore this content/entertainment first approach," Shetty says.
Talking about the relationship between broadcasters and advertisers from a media planner's perspective, Priti Murthy, CEO, OMD India says, "Just as the industry has evolved, so has their relationship. Today, the business KPIs are a joint responsibility of the broadcaster and brand marketing team together."
This understanding comes only over a period of time, says Kaul. "An advertiser matures over years of advertising, and seeks higher levels of engagement," he observes, adding that it would also depend on how much they have used a particular medium. "At Network18, more than 4,000 odd advertisers are active in a year with us... Out of these, less than 100 or 200 may have reached a stage where they are seeking more than just plain vanilla advertising," Kaul adds.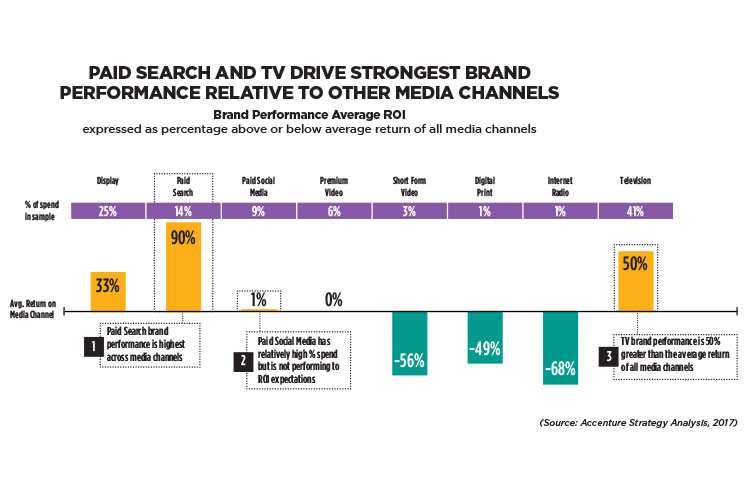 TV AND MORE - BEING PARTNERS IN GROWTH
While it is imperative for brands to be on Television, demands and expectations are increasing when it comes to return on investment for their media spends. Not only is there a requirement of brand awareness, but there is an expectation that a brand's presence on the platform would bring quantifiable results, as was the case with Tanishq in its Akshaya Tritiya campaign. Dabur's buys are also driven by ROIs. "The way we track our ROIs, the kind of modelling we have, to track per buy, is becoming very robust, and multiple data points which are available in the market, that tells us exactly what is working in the market, and what is not working," says Dubey of Dabur. "Since we have access to all that data now, we're becoming more and more demanding, and we are asking for answers, and we're asking for ROI."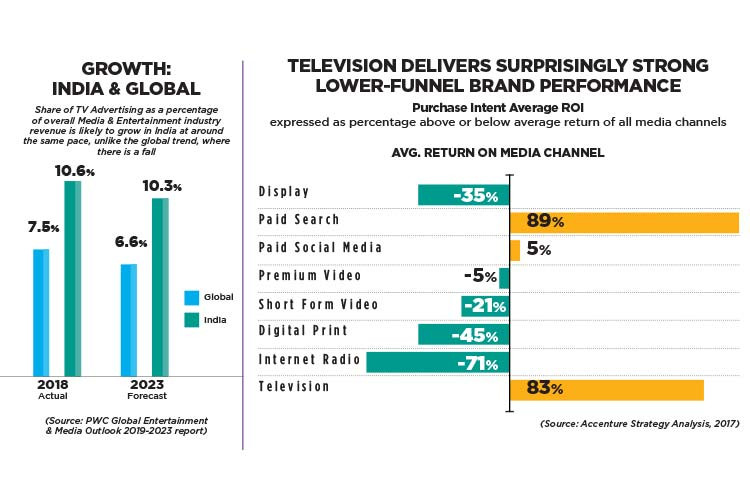 Broadcasters realise that clear and visible ROI is a natural ask by brands, and they are taking steps to ensure that advertisers are able to make the best out of their partnership. "Today, ROI is the key challenge for everybody. If I am spending Rs 100, I want to make sure that I am spending for the company which gives the best results. That is how networks such as Sony come in… because of our network of channels, we could deliver on ROI," says Gupta of Sony, adding that having channels among the top three spots in the Hindi GEC and Hindi Movies genres is helping the network provide the required reach and ensure ROI for its clients.
Jaideep Kanse, General Manager - Brands, Asian Paints expects media partners to leverage macro and micro insights to build equity for Asian Paints product brands. "Over the last few years, we have built long term partnerships with key properties which have an on-ground leg to enhance consumer interactions," says Kanse. The brand associated with Sony SAB for its campaign 'Khushiyon Bhara Hafta' featuring lead protagonists of shows like Jijaji Chhat Par Hain, Tera Kya Hoga Alia and Bhakarwadi.
Media agencies also play a critical role in this space as both brands and broadcasters rely on their expertise, especially when there is a weak economy to deal with. "Most advertisers would obviously have a direct relationship but would obviously respect the role that the media buying or planning agency plays," says Lloyd Mathias, Business and Marketing Strategist.
The job for planners will continue to be both critical and challenging, says Neelkamal Sharma, COO - Buying, Madison Media Group. "No advertiser is going to increase their budget due to any flux or instability which may arise out of the changing landscape. They may either move money to non-TV or cut TV budget to save money," Sharma adds.
"The nuances that marketers look for… say, if a marketer sitting out of Delhi says, 'Can I get a better understanding of South of India?', then there is a Star team dedicated to South, that comes and gives them those nuances," says Priti Murthy, adding, "So, the planning team and everybody else involved are able to work with the publisher group and the marketers to arrive at a common solution."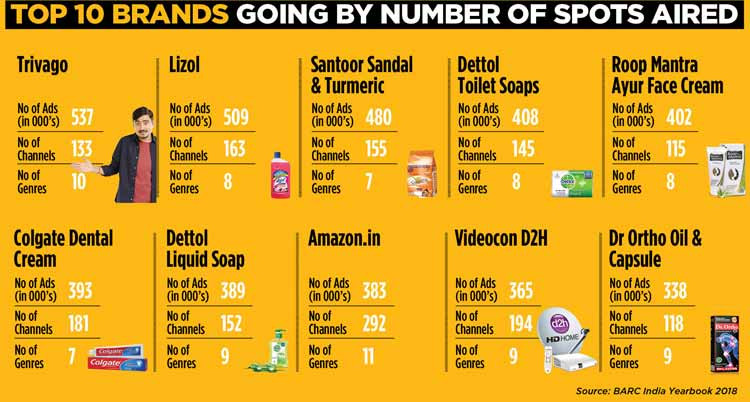 POWER OF CONSOLIDATION
As broadcasters, brands and planners navigate this environment of change, choices have to be made. Bigger broadcasters, with a large presence across genres, geographies, languages and platforms believe that they are in a position to offer brands the width of reach, with the depth of targeting through a mix of their linear as well as OTT platforms. "Broadcast networks know that independently, each channel will struggle to get business," says Killawala of Nivea, adding, "But as a joint power, because of the economies of scale, it becomes much more valuable, and much more effective. Some five years back, you would go to, say, Star and say 'I want a consolidated deal'; the ticket size itself would be so big that it would become prohibitively expensive."
In a country where audiences are drawn by reality shows such as Big Boss and KBC, as well as sports and news, there is tremendous bang for the buck for both broadcasters and brands if platforms on linear broadcast as well as digital are on offer. "The lens that we should use in today's context is that there should be TV plus OTT plus digital. That mix of three, that's going to be very important and between the three, then how you allocate spends," says Arvind RP.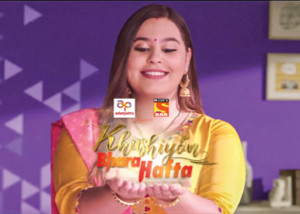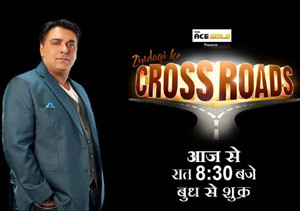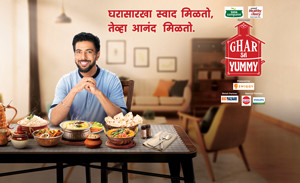 For Kanse, it is important to define the right TG and platform for each of the brands and make media plans accordingly. "We follow a TV+ planning approach, where other media (especially OTT) add to our reach. This is followed up with audience planning on the digital platform, from demographics to psychographics and programmatic planning," says Kanse.
For brand Colgate, TV advertising is helpful in driving impact and scale, while optimising a multi-screen strategy, both from a content and media consumption perspective. For Arvind Chintamani, Vice President-Marketing, Colgate-Palmolive (India), which has one of the highest TV advertising spends in the country, the primary objective for effective brand-building is to reach consumers continuously through engaging story-telling that captures audience emotion. "With the shift in audience viewing preferences to multiple screens, firstly, we plan for all-video content and we consider the two important aspects of consumer viewing behaviour - the content, i.e., what people want to watch and the format, i.e., how they watch," says Chintamani.
According to Kaul of Network18, the operative word is video content, and everything else is just a means of delivering that content. "So, our content has not really altered majorly, it's just a delivery form factor – the way we were earlier getting delivered has now changed," says Kaul.
Barun Das, CEO, TV9, a proponent of the digital space, shares the same sentiment: "The screen will remain. The delivery platform will change and the distribution platform will change," he says. After all, consumers, who are the end target for both the broadcaster and advertiser, seek content that they can enjoy watching, but the platform on which they watch is not their primary concern.
BRANDSPEAK

ARVIND RP
Director - Marketing and Communications, HRPL (McDonald's West and South)
"Today is the age of content. Every single thing that you put out there, it has to be engaging, the content has to cut clutter, and while brands always look at advertising, they have to consider developing content along with broadcasters."

UT RAMPRASAD
Head, Marketing Communications, CVBU, Tata Motors
"Broadcasters are very open...They also realize that it's a partnership, and fortunately, we at Tata Motors handle these channels directly along with the help of our media agency. But it's a direct relationship."

RAJIV DUBEY
General Manager-Media and Marketing, Dabur
"The way we track our ROIs, the kind of modelling we have, to track per buy, is becoming very robust, and multiple data points available in the market tell us exactly what is working and what is not. So, we're becoming more and more demanding, and we are asking for answers and for ROI."

SACHIN KILLAWALA
Marketing Director, Nivea India
"The production houses had a massive say, directors had a massive say. Now, because they're under pressure to deliver, the channels exercise their might to get those stream-lined. So the channels have become much more receptive to new age mechanisms of advertising, which was not the case earlier."
"If there's great content that I come to know of, on TV, I'll be on it. If there's great content on OTT or other Digital platforms, I'll come and watch it. Consumers are easily navigating all the platforms," notes LV Krishnan, CEO of TAM Media Research. He also suggests that broadcasters have realized there is also an audience ready to pay a premium for watching good content. "That audience might be small presently, but it wants to watch exclusive content much before it reaches the marketplace," he says.
Punit Misra of Zee says it is more important to spend time understanding viewers and their behaviour, and expectations in relation to content. "We are missing the woods for the trees by debating content vs. platform, or supremacy of one platform vs. the other. What we should be spending time on instead, is to build deep consumer understanding. What consumer needs are getting fulfilled by watching which kind of content on which platform, how a plethora of choices is impacting consumer behaviour on content consumption – and using all this to serve the right combination of content x platform," Misra says.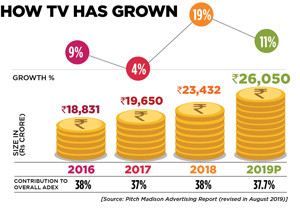 Most of the big broadcasters are present on both linear TV and Digital, and suggest that they offer brands the choice to have the best content across platforms. "The OTT + broadcast combination is again a part of our value coming from the broadcaster," says UT Ramprasad.
Speaking on the fusion offers for advertisers, Prathyusha Agarwal, Group CMO, ZEEL, says, "In a digital ecosystem, when you club TV and our own digital interfaces, you know that the ad is appearing in Kumkum Bhagya, on air, and the ad is appearing on the social channels where Pragya and Abhi are talking, and hence, you're in a safe environment versus it appearing anywhere."
For brands, it has become clear that they need to be judicious, and strategic with their marketing efforts. No longer does it make sense for them to spread their presence loosely across mediums.
"Obviously the channel performance is very critical in this… Clients are going to look at core properties," sums up Rohit Gupta, noting the importance of performance of the network. "Television is still the strongest medium for any advertiser. Broadcasters who can give the whole canvas to the advertiser will benefit."