London-based on-demand movie streaming and rental service Mubi recently launched its services in India. Like other streaming services giants such as Netflix, Amazon Prime Video, Hotstar et al, Mubi is offering services in India at a competitive rate and penetrating this market which has huge content consumption potential. According to industry estimates, content consumption on OTT platforms was at about 1,000 hours of fresh, long format content by the end of 2019. When so much content along with movies is being watched on OTT platforms, rules of the game have certainly changed. But streaming services, albeit popular, are still no match for the entire cinema-going experience. The elevated escapism of the silver screen still remains the core of the business and a captive audience and higher brand recall add up to keep advertisers coming to the platform.
According to industry reports, there has been no negative impact on footfalls whatsoever, despite launch of multiple OTT platforms over the last few years. In fact, the industry has breached new records in terms of annual movie collections. Globally too, developed nations have a larger presence in terms of OTT penetration, but there too the cinema business is not negatively impacted; in fact, as per some surveys, people who watch Digital content regularly are the ones who go to the cinemas also often.
"It's interesting to note that over the last three years, with the advent of the OTT space, cinema advertising has only been growing fast and that too at a phenomenal CAGR of 19% next only to Digital CAGR of 32%," says Gautam Dutta, CEO, PVR Cinemas. PVR's Q3FY20 saw 9% growth YoY in ad revenues despite a tough ad environment.
This growth is primarily due to a low base effect as well as more multiplex screens coming in. There are almost 3,000 multiplex screens today and this is only going to increase from here on because it's a very under-penetrated market. Also, single screens have got a new lease of life thanks to digital networks such as UFO Moviez and Qube Cinemas. UFO Moviez is perhaps the largest digital cinema distribution network and in-cinema advertising platform with 3,600+ screens across 1,200+ cities.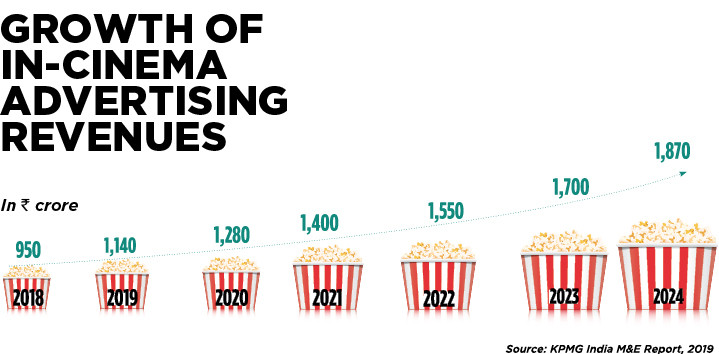 HOW OTT PLATFORMS IMPACTED CINEMA
Until two years back, audiences had to wait for one big movie every 2-3 months, but now a blockbuster is delivered every alternate week. Credit needs to be given to the content-driven movies that are now being showcased and drawing new audiences to theatres. "With the proliferation of OTT platforms, audiences are now more open to consume different kinds of content. This has given scope to broaden the spectrum of content on cinema screens as well," says Siddharth Bhardwaj, Chief Marketing Officer, Head of Enterprise Sales, UFO Moviez.
This continued pipeline of content has also brought about a big change in using cinema advertising strategically for the entire year from just using it tactically during blockbuster movies. "A couple of years back, advertisers were just using cinema advertising as a tactical opportunity. Even if brand campaigns were not active, they were advertising on a big blockbuster film, and without worrying too much about ROIs. Most brands felt good when seen at showpiece events for blockbusters. But, things have changed now, with a superb pipeline of content and 2-3 movies doing very well every month. Cinema has moved from being a tactical play to a strategic play where advertisers are now planning for the full year, and making it a part of their media plans. That in itself is a big innovation and big change in how cinema is being seen," adds Bhardwaj.
Mubi in fact partnered with PVR Cinemas to launch the cinema-going initiative Mubi Go in November 2019. As part of a Mubi subscription, members now receive one complimentary ticket every week to see a film that has been hand-picked by Mubi in any PVR Cinema, via the Mubi Go app.
NEW CATEGORIES OF ADVERTISERS
OTT players themselves are big advertisers at cinemas. "New age advertisers,
especially from the technology domain, such as Netflix, Amazon, Paytm and Phone Pe, have fuelled the growth of our existing base. We are also working very closely with large media agencies and their media planners to co-create campaigns, keeping in mind specific needs of the brands," says Anand Vishal, Chief Sales Officer - Inox Leisure Limited, talking about growth of advertising revenue for the multiplex chain. Advertising revenues of Inox Leisure Ltd doubled from Rs 96 crore in FY17 to Rs 176 crore in FY19.
"The future of cinema advertising remains bright, as captive audiences offered by the medium carry premium value for non-traditional advertisers like online video platforms and hyperlocal utility services. Further, with advertising extending beyond big-budget movies, inventory monetization for the medium has improved," says Mihir Shah, Vice President, India, Media Partners Asia, a research firm.
WHY IS THE CINEMA AD PIE SO SMALL?
So why does cinema have a small share in the overall ad spends in the Media and Advertising sector? According to industry reports, sectors like Travel, FMCG and Telecom are currently under-investing in cinemas. "FMCG is a big vertical which contributes almost 40%-45% of TV ad spends and that is why TV is where it is today. FMCG players are not being able to generate that kind of confidence for heavy cinema advertising. That's the reason why the pie remains small. Secondly, there is no proper data for measurement of cinema advertising," says Karan Taurani, VP-Research Analyst (Media), Elara Capital.
THE MEASUREMENT CHALLENGE
"One of the reasons why cinema advertising hasn't reached its potential in India is lack of measurement. There is no currency. More organized players from FMCG, such as Hindustan Unilever and P&G, will not invest substantially unless there is measurement," says Ajay Mehta, Founder and Managing Director, Interactive Television, an entertainment marketing company that specialises in screen advertising in cinemas across the country.
"Many large multiplexes give data about footfalls across their cinema chains to advertisers which provides some idea of the impact of campaigns, but there is no syndicated measurement," agrees Vanita Keswani, CEO Madison Media Sigma.
With regard to measurement of cinema footfalls, Comscore has started measuring the box office audience in India. However, box office, which indicates number of people walking into a particular cinema hall, is a very small piece of the whole measurement. "Measurement today in the age of Digital goes to the extent of age, profile, income profile, gender and what is the impact of the advertising," adds Mehta.
"The ability to track the delivery of spot ads and the eyeball count are the biggest challenge today as advertisers have to go by the trust factor and gut on measurement," says Shantiswarup Panda, CMO, Lifestyle Business, Raymond. Raymond, Manyavar and Syska have invested heavily in cinema advertising to build their brands.
A FEW OTHER CHALLENGES
"Though we are adding new brands to our clientele almost every week, still there are many big brands that advertise in cinemas only during festivals and with big ticket releases only. We are trying to turn those deals into yearly contracts," says Mohan Umrotkar, CEO, Carnival Cinemas. The Carnival Cinemas multiplex chain is present in 120 cities at 162 locations in India with over 470 operational screens.
Rajesh Uttamchandani, Director, Syska Group says going for yearly contracts helps avoid ad rate fluctuations, especially during peak seasons. "Apart from that, we at times see our ad spots getting dropped, especially during peak seasons or due to some systemic failure beyond our control, though it is reported every time through system log reports. On the delivery side, we need to be very balanced in terms of our campaign communication to handle the heterogeneity of the audience demographics that typically ranges from millennials for some movies to more elderly people for other movies," observes Uttamchandani, talking about challenges of advertising at movie theatres.
One area that can be improved at cinemas is consumer engagement. "Right now, the scope for two-way communication is limited and we have to rely on research at a later stage for consumer feedback. Encouraging two-way communication is one area where we could work more pro-actively with partners and develop innovative advertising techniques to encourage consumers to engage more directly with us," says Vikas Agarwal, General Manager, OnePlus India.
ROOTING FOR INNOVATIONS IN CINEMA
Cinema offers huge scope for innovation to advertisers. Within the platform of cinema, there are digital screens, video walls and then the lobby area itself that can be used by brands to amplify impact. "Any brand with a tangible product can create awareness with on-screen advertising, emphasise with the digital video walls and then give a real time experience of the product itself in the cinema lobby through sampling," says Anand Vishal of Inox.
"Projectors to flash 3D products or services or messages, 3D model display in the lobbies (it takes less space and gives illusion of a bigger product placement) are some innovations that we have seen this year," says Mohan Umrotkar of Carnival Cinemas.
Though cinema is the passion of the country, it's still a highly under-leveraged medium, and that's because cinema-owners and aggregators have not marketed it well. "Cinema has obvious strengths, but we must evangelize these strengths. It's important that all stakeholders, cinema chains and aggregators work towards keeping cinema top of mind and ensure that cinema is part of the AV mix and not seen in isolation," says Bhardwaj of UFO Movies.
Benefits of advertising in movie theatres
Captive audience and uncluttered media environment Better brand recall and ROI
Guarantees better and unbroken attention spans
Gives a choice to select geographies on basis of value proposition
Offers cross-over marketing or promotional activities
Digitisation of cinemas helps marketers reach varied geographies
Challenges of advertising in movie theatres
Scope of two-way communication is limited
Inability to track delivery of the spot and the eye-ball count
Absence of very precise metrics of measuring ROI on advertising spends
Ad-spots get dropped especially during peak seasons or due to some systemic failure which is beyond marketer's control
Ad rates may also change during peak seasons
Poor screen density in India (currently @8 screens/million compared to 125 screens/million in the US)
To convert seasonal brands to yearly advertisers
THROUGH THE ADVERTISER'S LENS...

Vikas Agarwal
General Manager, OnePlus India
"We have been precautious of not spreading ourselves too thin by advertising across the 9500+ screens of India but have tried to keep ourselves to only those where we see the right fit with our community. Also, it helps to increase the brand recall where you have a store as well."




Shantiswarup Panda
CMO, Lifestyle Business, Raymond
"The ability to track the delivery of spot and eye-ball count are the biggest challenge today as advertisers have to go by the trust factor and gut on measurement."





Rajesh Uttamchandani
Director, Syska Group
"Cinema advertising results in better brand-recall among the generally captive audiences as the communication gets absorbed by them in a confined environment, thus guaranteeing better and unavoidable attention spans. Also, it gives us a choice to select the geographies basis the value proposition of the brand, thus giving us freedom to use region-based vernaculars for our ad campaigns meant for the targeted locations."

Parag Desai
Executive Director,
Wagh Bakri Tea Group
"We spend more on in-cinema advertising in Southern India markets than anywhere else. This is because in those markets, people still revere film stars and they have a God-like status. Even in the tenth week, the cinemas still see full houses. In other markets like, say, Western India, people will look at reviews and then go watch a movie in cinemas."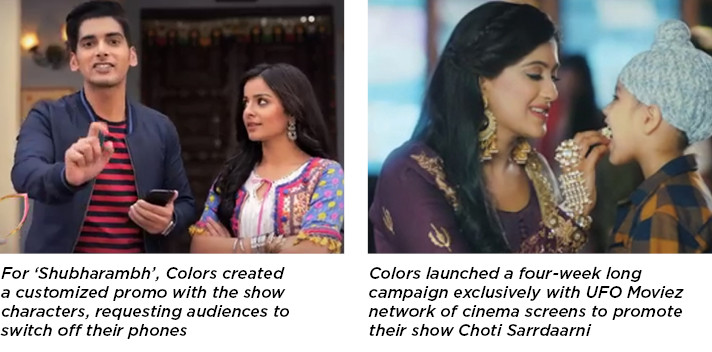 Netflix Ticker at Metro Inox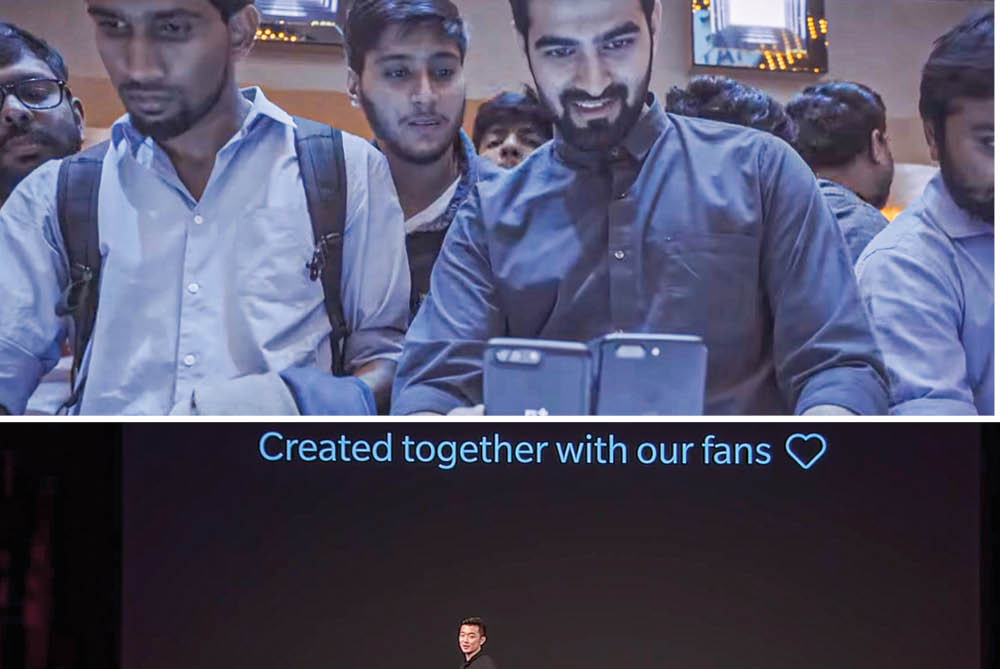 The launch of the OnePlus 5T in November 2017 was the first time a brand had a product launch live-streamed in theatres for its community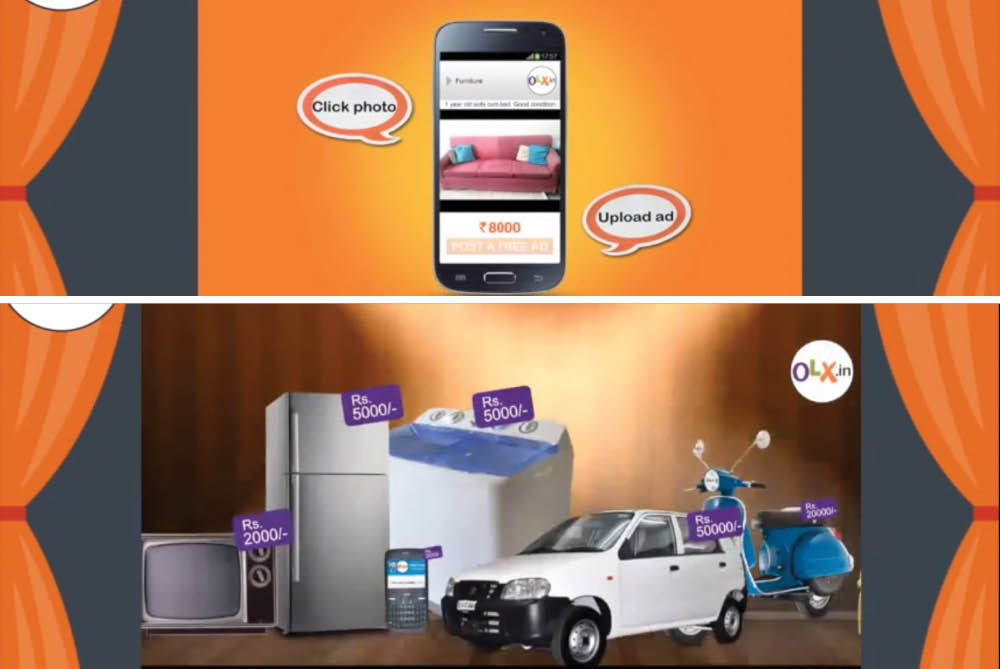 OLX 'Bech de' campaign was aired at primary spots during movie intervals while the audience was seated and
lights were still off
For marketers to keep in mind...
To provide a touch-point of the brand to increase recall
To choose theatre-basis catchment
To map and align appropriate brand creative (duration as well as content)
To map movie release calendar
To keep campaign communication balanced to handle heterogeneity of audience ranging from millennials to elderly
'Cinema audience reach numbers are real'

"Acceptance of cinema as a medium on a relative index is still lower compared to traditional mediums, owing to the absence of very precise metrics of measuring ROI. However, cinema audience reach numbers are factual, real and warranted unlike traditional mediums where we dwell upon notional, unwarranted reach numbers which are essentially statistical trends."
Gautam Dutta
CEO, PVR Cinemas
'Iconic brands have been created on cinema'

"With complete digitization of cinemas, it has become easy to advertise on cinema screens. Over the years, many iconic brands have been created on cinema, and this is being repeated now. Old brands are using cinema to rejuvenate themselves and new brands like Manyavar have used cinema to create inroads into the consumer's consideration set. Our focus is now on building a strong network of Prime screens by adding more and more screens. Prime screens help us deliver value to clients."
Siddharth Bhardwaj
CMO, Head of Enterprise Sales,
UFO Moviez
'New age advertisers have fuelled our growth'

"Any brand with a tangible product can create awareness with on-screen advertising, emphasise with the digital video walls and then give a real time experience of the product itself in the cinema lobby through sampling. New age advertisers such as Netflix, Amazon, Paytm and Phone Pe have fuelled the growth of our existing base."
Anand Vishal
Chief Sales Officer, Inox Leisure Ltd.