The film underlines the brand's philosophy of 'Chalao Apni' – inspiring women to do their thing without paying heed to what others have to say. We are thrilled with the result of this experiment where for the first time the entire score has been created with reverse gear music and the best part is that we had some excellent women drivers at the helm of the wheel to execute this.
RAJDEEPAK DAS
MD India and CCO, Leo Burnett South Asia

Mobility is a right that all of us have. But sometime we as a society; consciously/ sub-consciously make women drivers feel that they are not exercising that right properly. But cars don't discriminate or judge. They celebrate every person's individuality and aspirations and help them 'chalao apni' as an attitude.
GAURAV MEHTA
CMO, Girnarsoft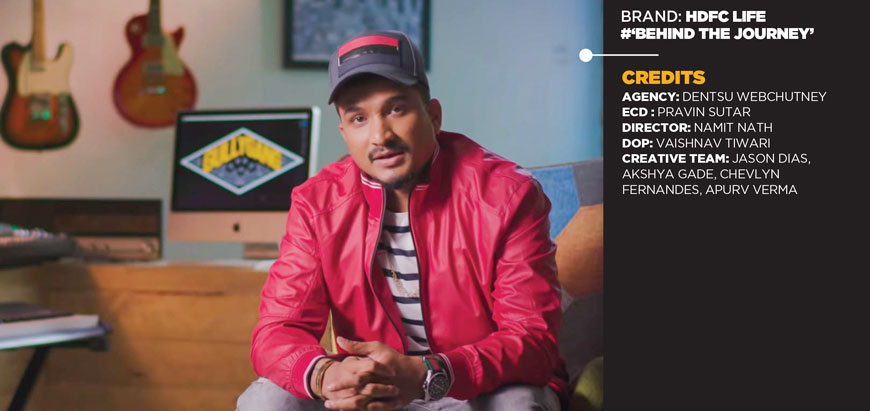 Vivian Fernandes went from owning just a mic to having a biopic to his name. Ankur Tiwari made a movie to launch his own music and also worked as a music supervisor for the movie 'Gully Boy'. With new-age stars, we wanted to show that the road to success may vary but financial planning is the key to get there.
PRAVIN SUTAR
ECD, Dentsu Webchutney

Dreams serve as the ultimate motivation for today's generation. Who better to talk about this subject than young role models who set out on unique journeys of their own and achieved their dreams. Behind The Journey was a milestone in this thought direction, which was propelled by the fame of names like Ankur Tewari who were a part of our line-up.
VISHAL SUBHARWAL
EVP - Ecommerce & Digital Marketing, HDFC Life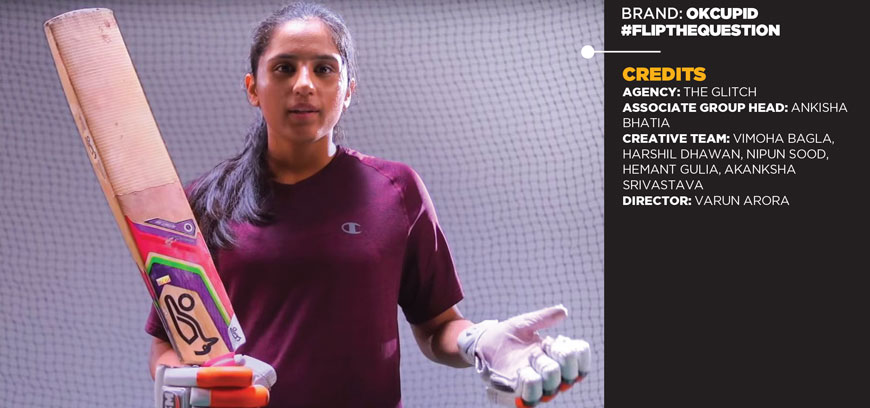 The campaign shows that women would truly admire a potential partner who asks the right questions and does not merely assume. Through this digital first campaign, we highlighted how OkCupid believes that great stories begin with the right questions.
ANKISHA BHATIA
Associate Group Head, The Glitch

On the OkCupid app we see extremely insightful responses from Indian users particularly on feminism, gender roles and the idea of romance in 2019. With #FlipTheQuestion we're encouraging men to rethink the questions they ask and make the right start to an epic story. After all, every good story begins with the right questions.
MELISSA HOBLEY
CMO, OkCupid.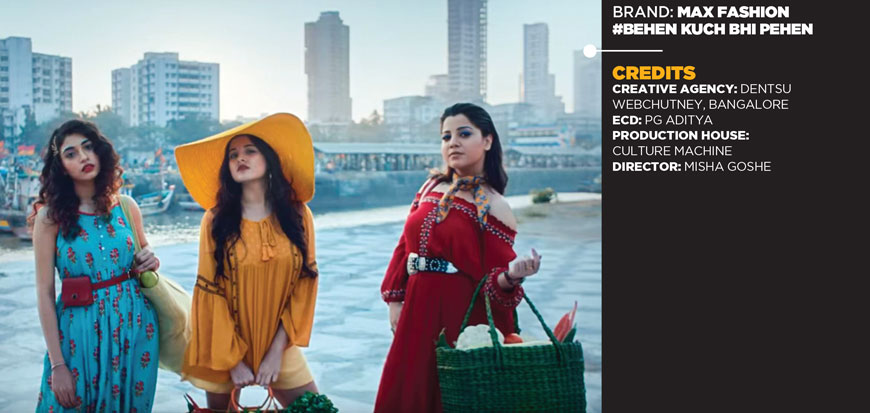 At Dentsu Webchutney, we have always strived to create brand speak that creates an impact on the broader Indian society. Max has democratized fashion but our minds hadn't. 'BehenKuchBhiPehen' married the diversity of choice that the brand offered to a statement of much needed liberation.
PG ADITYA
Executive Creative Director, Dentsu Webchutney

The campaign addresses the inhibition or the self-critic approach which women impose on themselves while experimenting with their fashion choices. Our endeavour is to encourage women to experiment and create their own style and fashion statement through this campaign.
JITEN MAHENDRA
Vice President- Marketing at Max Fashion