Earlier this year, Parag Milk Foods announced the launch of its new range of Go Milkshakes, capitalising on a rapidly growing category and aiming to capture a 10-15% market share in the segment. Akshali Shah, Sr VP- Strategy, Sales & Marketing, Parag Milk Foods, explains why the dairy brand holds a distinct advantage with its latest foray, while also discussing the company's marketing shifts during the pandemic.
Q] What made you foray into the milkshake category, and how do you plan to market the new Go Milkshake range?
We launched the milkshake range in September, just in time for the October-November period, when the temperatures are higher. It was the most logical move to get into beverages, since especially during these warmer months, people are looking for something cool, refreshing and yet healthier than aerated beverages. Additionally, as per industry reports, the milkshake category has been growing really well and is expected to keep growing by about 24% every year. So it definitely made sense for us to foray into this space. Our product differentiation in this segment comes from the fact that our milkshakes are thick and delicious, available in vanilla, chocolate, strawberry and coffee flavours that are all popular. We have already made these available across our distribution channels – and given that we have over 3,000 distributors, we expect to see good growth from the new range. We've already rolled out a digital campaign, which showcases the product's superiority in terms of quality, thickness and taste.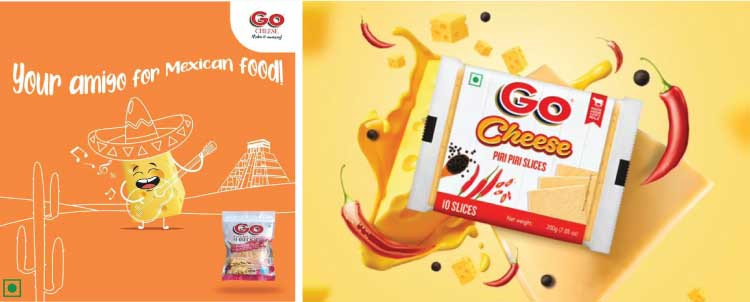 Q] While the milkshake category is a growing one, it is also getting increasingly competitive with many new players in the mix. How do you plan to position your brand in this rather crowded segment?
Dairy is the DNA of our products. We have our own manufacturing facilities, R&D centres and have great expertise in the dairy space. Yes of course, there are plenty of other brands launching in the same segment, but it just makes logical sense for us to get into milkshakes. We already have our range of buttermilk and lassi, so the milkshake category was the next obvious step and so we launched our range of Go Milkshakes. I think there is enough space for other brands as well as for us – the growth potential is immense. With the launch of Go Milkshake and given our brand legacy, we expect to capture about 10-15% of the market share.
Q] Speaking about dairy, Parag has today established itself as a household name in this industry. Could you give us a sense of what the brand's current market share is, and what kind of growth do you expect to see in the coming year?
Honestly, it is different in different categories. In the cheese segment, we have a market share of almost 35% and we also enjoy a dominant position in the ghee segment. In cheese, we are easily among the top players in the country, and are aiming to reach the number one spot. While it is too early to say anything about the new launches, like I mentioned, we aim to capture 10-15% of the market with Go Milkshakes.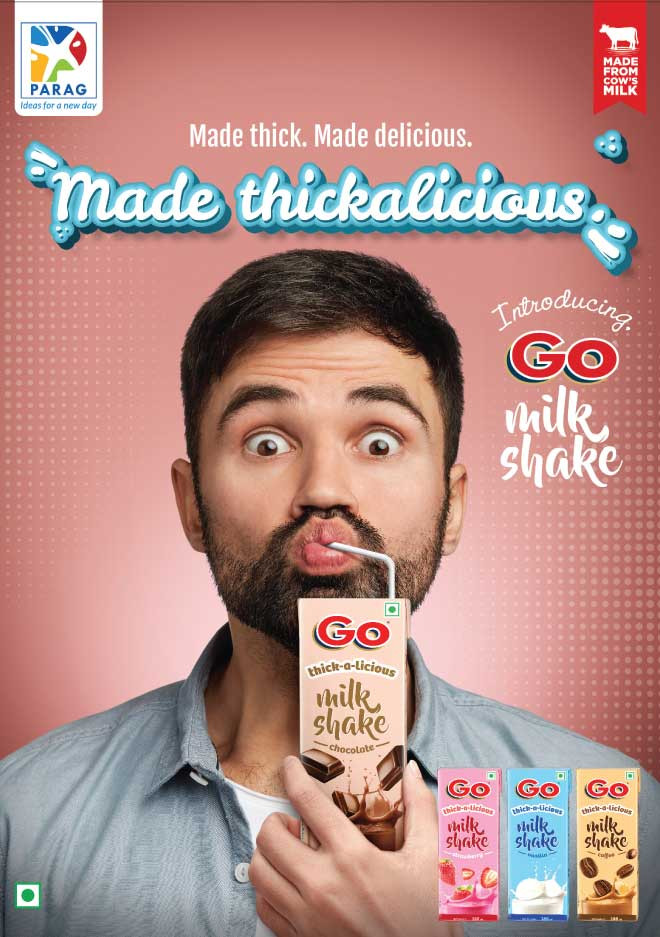 Q] The company has had quite a number of new product launches in the past year. Tell us about these. How have the newly launched products performed?
Under the Go brand, we have launched quite a few cheese variants. In the middle of the pandemic, we observed that consumers were experimenting in their kitchens, learning to cook without domestic help. So we launched a lot of functional cheeses – we launched cheeses for pizza, for Mexican dishes and also for Italian cuisine. We launched cheese in shredded formats, which came with a shredded bag so people could use as much as they needed and store the rest in the fridge. We also had new launches in curd and ghee in time for Diwali. Again in the space of milk, with people becoming more health conscious, we launched fat free milk. Recently, we also launched paneer since that is an integral part of an Indian consumer's diet. We've seen a really good response to our new launches and we're excited to bring out products that are functional for consumers.
Q] Like you pointed out, consumption patterns definitely changed since the pandemic struck. What are some of the other consumption trends you observed during the past couple of years?
One of things we observed especially during lockdown months was that consumers were buying larger packets that would last longer, which meant they wouldn't have to make frequent trips to retail stores. So we saw consumers opt for 400-gram packets over say 200-gram options since those would last longer. Also, as I mentioned, we saw people experiment with cooking, with dairy and with cheese. For example, we saw a lot of parents making roti pizzas at home for the kids, since they missed eating pizzas and other popular foods. We saw consumers becoming more health conscious too, which is why we also launched the fat-free milk, like I mentioned earlier.
Q] From a marketing standpoint, how did your ad-budgets get impacted with the uncertainty of the pandemic? What are some of the shifts you've made on the marketing front?
Yes, I think one major shift is we're spending a lot on Digital. In fact, our spends on Digital have widened quite a bit. So from ATL, we've actually shifted mostly to Digital, the OTT platforms and social media. Earlier, the proportion of spends for Digital was around 10-20% of my budget but now it makes up 70 to 80%. That was the kind of switch we just had to make because we realised that screens have become the next big thing. Everyone was at home – for example, in a family of four, one person may be watching IPL and someone else in the house could be watching a soap opera or a drama series. Yet another person is probably on social media. So Digital really allowed us to target consumers more effectively and interact with them directly.
Q] Parag Milk Foods already seems to have a strong presence in the West. Going forward, which are the markets you plan to focus on?
We are very strong in the West. It's been our home. However, we are also executing a lot of initiatives in the North and the East, and we've been growing there. So that's been one of our strongest market investments. We are also launching region-specific products, like Swarna ghee in the South, which is a high-aroma ghee. We're also planning to launch more products in the health and nutrition segment, and have a lot of launches planned for our premium Pride of Cows brand.