Sleep and home solutions brand, Wakefit.co recently unveiled its quirky festive ad campaign leveraging the legendary mythological character, Kumbhkaran. Wakefit's Co-founder and Director, Chaitanya Ramalingegowda and its Head of Brand, Prateek Malpani tell us how the brand conceptualised the latest campaign, the thought behind showcasing Kumbhakaran as the greatest sleep influencer, their marketing strategies in a competitive market,
and more
Q] How would you describe Wakefit's journey since its inception? What sets you apart from others?
Chaitanya: It is a mosaic of three or four things that are part of our DNA that have helped us to grow. The first one is to listen to our consumers in everything like product development and communications, really keeping them at the centre of our decision making. The second thing is honouring the promises that we make. So when we say 100 day trial, no questions asked return policy, we take it back. Even if certain parts are missing, if we promise to take it back, we do it. And people end up trusting us when we keep those promises. The third aspect is to constantly innovate – furniture and mattress are unregulated industries in India, nobody is setting conditions saying it has to meet these kinds of stress testing, these kinds of air circulation or specific kinds of back support. So unless we push ourselves, we won't be able to meet consumer expectations and exceed well. And one thing that might differentiate us from traditional companies is the fact that digital and D2C is not a channel for us, it's a way of life. For us, Digital is a way to be listening to consumers and a way to constantly interact with them. To give you a sense, on a single day, we might make 4000 to 5000 outbound calls, where we are talking to consumers after the sale.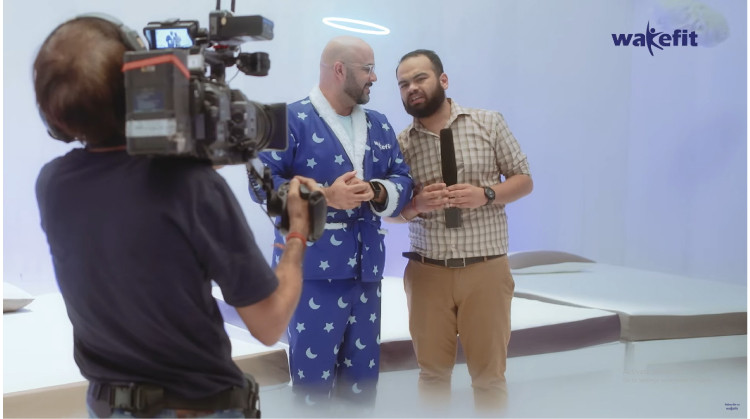 Q] How did you conceptualise your new campaign – featuring the mythical character, Kumbhkaran? You even have a LinkedIn profile for him, naming him your Chief Sleep Officer!
Prateek: Since our childhood, we've heard so often how people who sleep well are referred to as 'Kumbhkaran'. Kumbhkaran is very culturally rooted in our entire conversation and it has passed on from decades to decades. Even millennials relate to Kumbhkaran, and know about him. So that's when we conceptualised this campaign – we thought it would be an interesting, creative concept.
Wakefit is known for its customer centricity, product innovation, customer obsession, and the science that goes behind making all of the mattresses. But how do we say it creatively? That is when we conceptualised the campaign and said, "Wakefit has a lot of these great qualities, but guess what? It is approved by the biggest sleep influencer of all time, which is Kumbhkaran." And the Chief Sleep Officer on LinkedIn was just an idea. Everyone at Wakefit sort of buzzes with ideas throughout, and we just realised that LinkedIn is one channel with lot of network effects, but has not been utilised so much by brands until now. So we thought that if our mattresses are approved by Kumbhkaran, then in a way he is an employee and a colleague at Wakefit. So why not name him as the Chief Sleep Officer, and make a LinkedIn account for him and just bring him alive for other people to see!
Q] What marketing mix are you looking at and what budget have you allocated for the campaign?
Prateek: We have spends allocated on social media platforms, marketplaces, some PR activities, and some key impact placements on marketplaces and publishers. The overall budget is sort of fluid right now. But if I have to give you a rough break-up of our spends, they are around 50% on YouTube, and 20% to 30% on Facebook and Instagram. The other 20% is on marketplaces, and then 10% is reserved for impact publishers.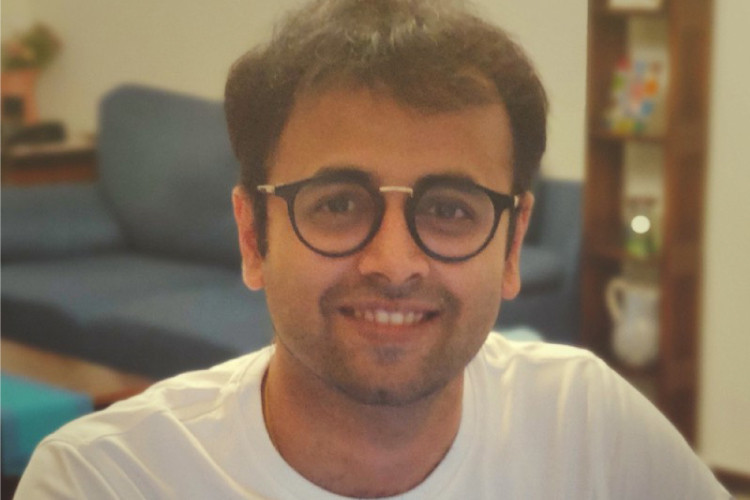 Q] With a lot of prominent players and several new ones mushrooming in the same segment, how is Wakefit positioning itself against the competition?
Chaitanya: We really don't care about what the competitors think and do. Our sole focus is to serve the customers. So our research process for product development, for communication, and every single aspect is led by our consumers. So we take solace in the fact that consumers are telling us what they want. We don't need to guess, we don't need to talk about expensive influencers or we don't need to talk about what the competitors are doing, and how we should be different from that messaging in order to position ourselves. That doesn't cross our minds. What crosses our minds is, what are we doing to address the consumer's pain points? Are we doing right by the consumers? That will always remain our Holy Grail. And we have no intention of deviating from that.
Q] Consumers have been spending more time at home during the pandemic and orthopaedic issues too becoming more commonplace. Did these factors have any impact on your business, especially the orthopaedic category?
Chaitanya: I think that category has always been our flagship. And the reason why you see that rise is because people ended up spending a lot of time at home because of the lockdowns, WFH and so forth. And suddenly the mattress on which they spent just six to eight hours a day, now became the place where they would lounge and watch TV, work and even eat their meals! Therefore, the time they were spending on their furniture and in their home dramatically changed and consumers started to realise that their homes were not ergonomically designed. They were not suited for four or five household members to spend 24 hours a day in. So we have observed that these factors have got people to invest a lot of money in refurbishing their homes. And not surprisingly these acted as tailwinds. So to give you some perspective, in FY 2020 I think we were at Rs 197 crore, but by 2021 we ended at about Rs 415 crore. That's more than double. And at this scale to double, we are very grateful that customers are trusting us in making their home a better and scientifically designed place. And in this growth of more than 2x, orthopaedic mattresses have definitely played a very large role. .