Cryptocurrencies have seized the attention of the world with Bitcoin becoming the new Buzzword. Several crypto exchanges are proliferating to service the demand of people while educating the masses on the value of their investment. CoinDCX is one of the key players in the space, which has come out with its new #BitcoinLiyaKya campaign. Ramalingam Subramanian, Head of Brand and Communication, CoinDCX shares his views on the emerging crypto space in India, the brand's latest campaign, and much more
Q] Your new ad campaign asks #BitcoinLiyaKya, why didn't you focus on CoinDCX instead of Bitcoin here in your punchline?
The reason we chose 'Bitcoin Lia Kya?' versus 'Buy on CoinDCX' is because Bitcoin has a bigger brand awareness than CoinDCX honestly. People want to invest in Bitcoin; they can do it through us. We want to build ourselves as a brand where if you want to invest in Bitcoin, Ethereum and other popular cryptos like Doge then there is a simple and a safe way in which you can do it at CoinDCX. That's how we want to position the brand. The idea is that we need people to enter into crypto. Once they experience the journey, the asset class and the product through which they enter the space, the retention numbers are good.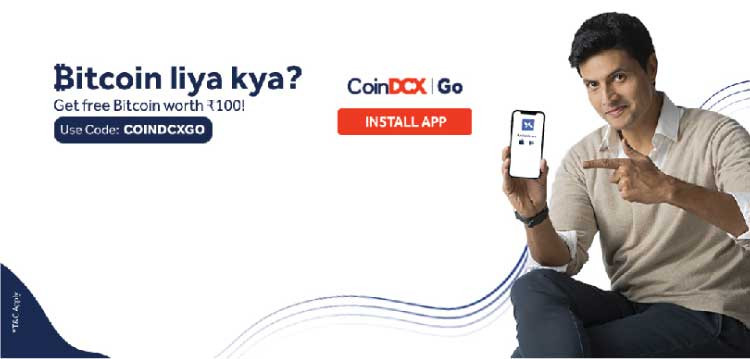 Q] How much are you investing in advertising in 2021?
We are looking to spend Rs 75 crore to Rs 100 crore in 2021. We feel it is the right time to spread awareness and deliver the right message.

Q] What are the properties you are looking at and on which mediums do you plan to spend this money?
We are looking at cricket as a major property where there are interesting events coming up like the T20 World Cup and the World Test Championship. IPL is something that is coming back so we will be focusing on it. We are building material for DCX Learn, through which we can educate the masses. We are working with a few universities to come up with courses within their colleges to explain cryptocurrency and Blockchain. The industry will grow in the next couple of years and we will require their talent to understand Blockchain technology. From a medium perspective, we are a digital-only company but we are exploring other options like outdoor media in small quantum. Our focus is Digital and OTT primarily when it comes to mass consumption.
Q] How many registered users are there on CoinDCX at this point?
We launched our made for India investment product in January this year. We have accrued about 1.5 million installs, and around 1 million+ users today are using the product.
Q] We have seen Digital wallets, edtech, gaming become big advertisers, do you think Crypto can be the next big new age advertising category?
Yes, for sure. There is a huge scope. Crypto by definition is geography agnostic. A lot of solutions which were there abroad were imported into India and became successful start-ups. We localised the solutions for India, and they became a hit. I see these crypto projects getting localised in India in a similar fashion. We'll have that wave coming soon.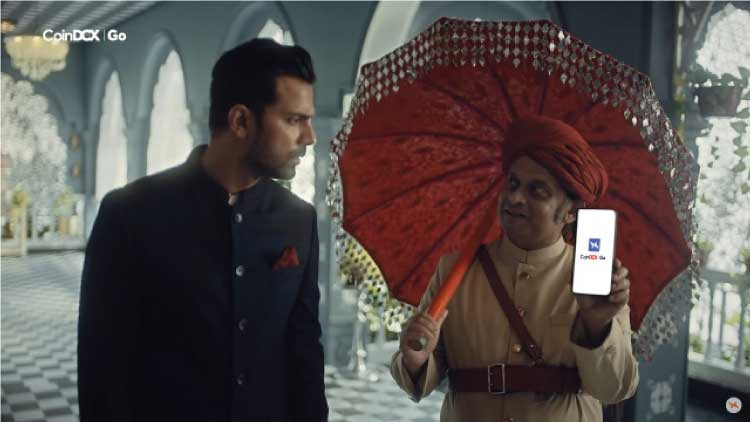 Q] The problem with cryptocurrencies is that they are highly volatile. Elon Musk makes one statement about Bitcoin and the market crashes soon after. How do you convince a lay person to invest in crypto?
When an asset gets traded, volatility is a feature. For example, a company's vaccine gets approval, its stock price skyrockets. You do your own research, you understand what's happening in the market and you take your entry and exits carefully. It's a fun aspect but it is serious business. At the end of the day, it's your money that you're investing. We always recommend that one must invest 1% to 5% of your portfolio in crypto because diversification of portfolio is a prudent strategy. Something like Bitcoin will have corrections but if you take a long-term approach then Bitcoin has grown as an asset year on year.
Q] Fiat currencies are getting devalued because they're not backed by gold reserves. Doesn't the same hold true for crypto as it's not backed by a physical asset?
Fiat currency by definition is backed by nothing. 1972-73 was the first time currency in India became fiat. Gold has a small use case as jewellery. There is value in gold because people form a network effect saying that gold has value. Everyone wants that precious metal and that's where it gets its value. Bitcoin also has a very strong network effect which is giving it its value. The overall quantity is limited and there is a strong demand but unlike gold and fiat, it cannot be produced beyond 21 million. Anything gets value basis of two major factors: its utility and its scarcity. Bitcoin is like gold having utility as a store of value. People are buying Bitcoin, and governments are holding Bitcoin as a reserve and because there is scarcity built in its technology or its algorithm, we are able to get that value out of it.
Q] Stability and confidence depends on the fate of the Crypto Bill in Parliament. As a brand how do you convey to the consumer that they shouldn't be afraid to invest in Crypto currency?
Asset class is something that the government cannot ban because it's not held by any government. The government can stop the conversion of that asset into INR in an adverse scenario at the most. Investment in a particular asset can never be stopped; Bitcoin or any other crypto asset is available for everyone to use. There are two reasons why the government is looking at crypto from a positive lens: the government definitely believes in Blockchain technology and the utility of crypto when they spoke about releasing their own crypto. We truly believe the world is going to move forward and in this interconnected world, India cannot stay behind it. Countries like the US, Singapore, Japan, New Zealand, Australia, and many European nations have some form of regulation in place. We believe it will become a global reserve eventually. Regulations will come in and it's not a question of if anymore. It's a question of when.