Livpure recently rolled out its first digital campaign for its mattress collection. In a series of quirky ad films, the company showcases the ill-effects of sleep deprivation and the benefits of its mattresses. Ankit Gaur, General Manager Marketing at Livpure talks about the latest campaign, the company's new launches and its dominance in tier I and II markets in the water purifier segment
Q] What was the insight behind Livpure's newly launched campaign?
Nowadays, there is a lot of stress in people's lives and so they are not able to sleep well. There are multiple reasons for our sleep concerns – one is the kind of lifestyle that we live and the other is around mental health. But primarily what we have observed over years is, all these things are somewhat related to the kind of mattresses that you sleep on. Through our latest campaign, 'curse of the Sonawalas' we wanted to address the issue of sleeplessness by portraying it as a curse in a quirky, fun way. Another objective was that we wanted to break the clutter in the festive season through the tone and underlying message in our campaign.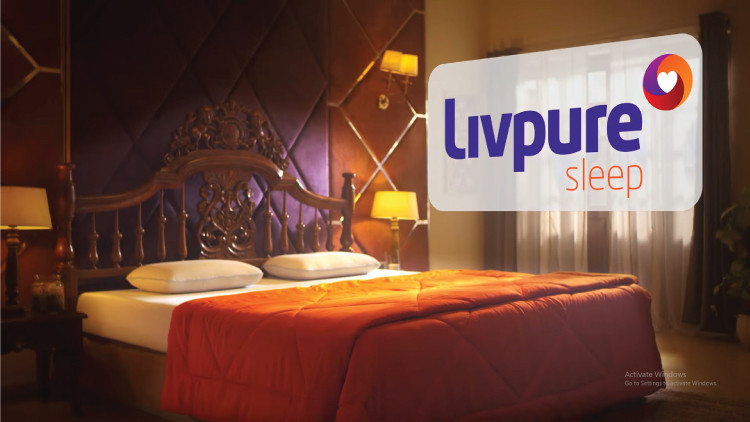 Q] Since Livpure entered the mattress segment last year, what is your strategy to establish your brand and to earn a market share in a highly competitive category?
There is a major gap in the market for all the sleep products – it is a commoditised market, there is no clear differentiation in products from each company. So our basic strategy from the start has been to provide a very clear, differentiated, value added product to the customers in the entire category, which will actually enhance the customer's life. It's not just a marketing gimmick to portray sleep well and wake up fresh – it actually enhances life, the kind of sleep that people will have. And it's based on science. We have been focused on creating good products that actually impact people's lives. So that has been the basic strategy. In terms of reaching out to the customer, our basic target group has been the millennial audience. Livpure is a decade old brand, people know what it stands for and they associate it with good quality products that they can trust. With these new categories like mattresses, we are trying to target the more millennial, internet savvy audience across the country. It has been a very good journey since last year, and we've seen a very good response.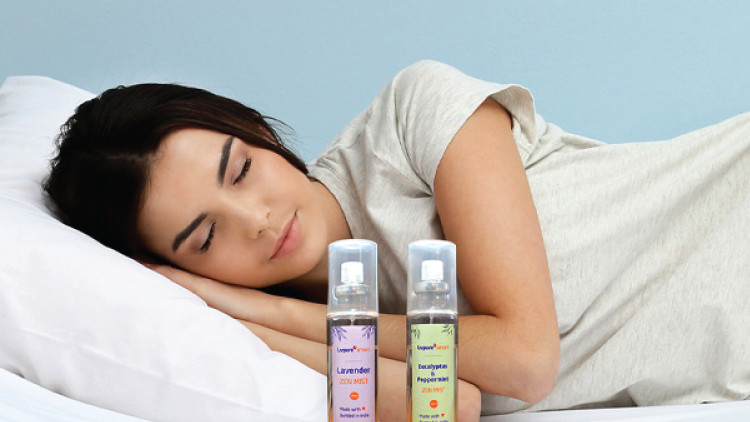 Q] What kind of growth have you seen in the last one year? What are the key growth drivers for the mattress segment?
We did a soft launch mid-October last year and as it was a new category for us, we were kind of testing waters. So we didn't focus too heavily on getting penetration into the market and acquiring a market last year. Since last year, we have seen about 4X growth every month and that's actually phenomenal. The kind of growth that we've seen over the last 10 months, it's pretty dramatic. And the best part is that most of it is organically driven. So, people are accepting the brand and understand what we are trying to sell and the differentiated positioning that we want to acquire. So it has been a very good journey. The key drivers for the mattress segment have been our products and their differentiation. So for example, we are the first brand that has actually introduced 100% natural ayurvedic mattresses, made from 100% natural products. It has lavender infused in its outer cover. So we are trying to utilise what's there in our roots in India and we are also a very eco-conscious brand. And our brand also stands for innovation and adoption of new technology. So, that has been the key driver of growth for us.
Q] Apart from mattresses, Livpure has also had new launches like the hand sanitiser dispenser, organic cleaner and UV steriliser. How have these performed in the market?
It has been a very good timing for us when we launched these, especially the COVID related products. So, the products are very specifically designed to keep people protected against this deadly pandemic. There has been a lot of R&D that has gone into developing these products in such difficult times and now as things are opening up, the demand for products like the hand sanitiser dispenser, organic cleaner, and UV steriliser is phenomenal. People actually need these products and they have now become a part of their life. The response that we're getting is very good, not just from the customers but also from small businesses that actually need these kinds of products more than the normal homes. In fact, the demand is far more than the estimates that we had done initially.
Q] As Livpure is majorly known for its water purifiers, what is your current market-share in the category and which are your strongest growth markets as of today?
We have been there in the water purifier category for the last 10 years. This category is capped at Rs 25,000 crore a year, growing at 15% annually. Now, in the 25,000 crore market, we are the third biggest brand, and it's pretty huge. We are a dominant player in the category, as far as our strongest growth markets are concerned. We started Livpure as an offline brand, there was no focus towards going directly to the customers. And that has resulted in our key markets being tier I and tier II towns. In some of the states like UP and Punjab, we are also the leading brand and we have even surpassed other top players in the category. So Tier I and II markets are our stronghold. We are catching up in terms of the metros as well. So if you ask me this question next year, I would say my strong markets are metros. I am pretty confident in terms of the growth that I've seen from the direct to consumer business. I will actually be in a position to say that metros will become our key strengths going forward.
Q] What kind of sales and traction for your products are generated through online and e-commerce channels?
Sleep and wellness for us is 100% online. Now, as far as our water category is concerned, we started off our e-commerce journey two years back, and around 26% of the overall business comes through online channels, which we plan to increase to 50% in the next two years.