Avinash Pant, Director of Marketing, Facebook India tells Neeta Nair about Instagram's first ad campaign which encourages youth to express themselves, and how they are trying to make Facebook equally appealing for GenZ who are increasingly referring to it as a platform for the 'older generation'
Q] Tell us a little about the insight behind 'We are in the making' campaign, why did you zero in on these plots and these four creators?
The campaign is based on the key insight that young people want to express themselves and be a part of a community, but look for constant nudges of encouragement from those around them. This is why we're encouraging self-discovery because for young people, identity isn't defined, it's something that's constantly explored. Some of the campaigns feature creators because they often reflect the most relatable 'work-in-progress' personal stories, like Saurabh Ghadge & Karan Sonawane (both 600k+ followers), Neel and Shantanu Dhope. They have explored a genre & trends, tried their hand at Reels and in the process garnered a following of thousands but they are still very much 'in the making'.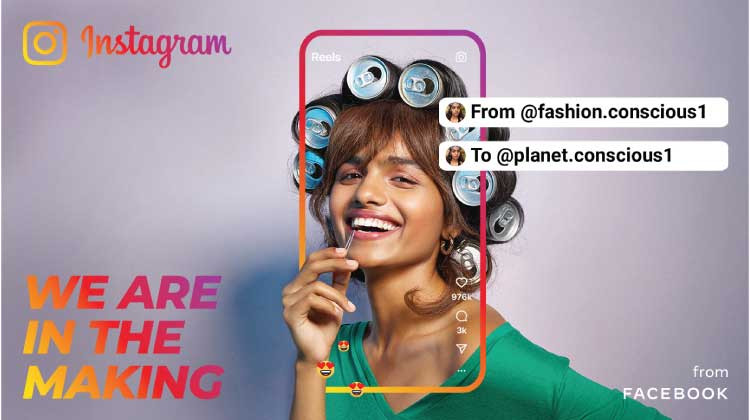 Q] Instagram's popularity in India has been soaring for the past 3-4 years, what made you pick this time to release its first brand campaign and what is the profile of people you are hoping to bring on board Instagram?
In September we launched a new global brand campaign for Instagram, which is the next chapter in our brand story. 'We are in the making' is part of that global effort, baked with insights for India, as we share it with young people here. Instagram has wide awareness and usage, but we know young people are hesitant about expressing their personal stories. Through this campaign, we're looking to engage with young people across India, who want to express themselves but are looking for validation to help them discover their own identity. From a brand lens, it's about driving consideration. Last year too, Instagram launched a TV campaign called 'Do Your Thing', but that was specifically designed to invite people into the world of Reels. It was meant to showcase all of AR, music and editing features, available on Reels, that allow creators to bring alive their imagination.
Q] Facebook redefined the concept of staying in touch for millennials over a decade ago… today what kind of audience comes to Facebook and who would you say is part of the Instagram universe?
Facebook and Instagram play a critical role in helping people stay connected with friends and family. While Facebook is all about delivering value for people through community and connections, Instagram is about enabling people and creators to express themselves. Today, while continuing to host a wide array of friends, family and groups with similar interests, Facebook is home to some of the most vibrant communities across a range of interests from hobbies, DIY, gaming, gardening etc. We have content creators of all hues - from digital-first creators, public figures and celebs to publishers and media companies innovate and use our platform in several interesting ways in order to engage and entertain their community.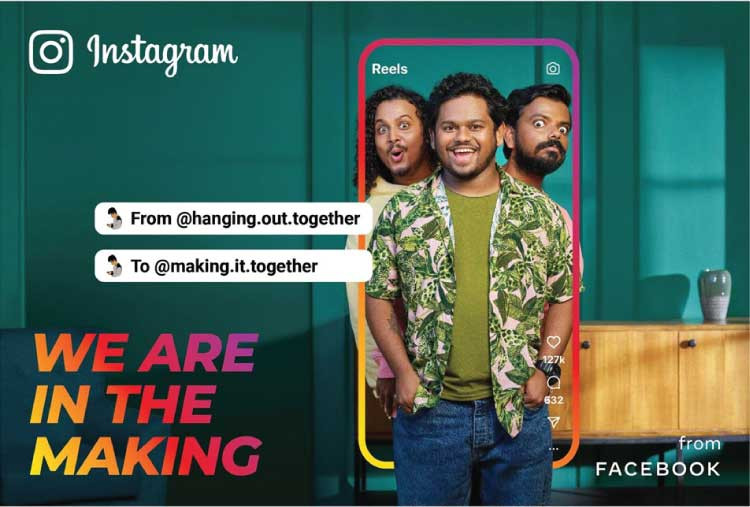 Q] But the GenZ today is moving away from Facebook and towards Instagram calling the former the social networking platform of their parents' generation… what are the steps you are taking to make Facebook 'cool' again with the younger lot to ensure brands benefit from both?
Facebook is deeply entrenched in the cultural fabric of India and over the past year and a half we have seen the way people have used our platform to reach out, be there for one another, share happiness and celebrate together. Today, we have 434 million people in India accessing Facebook every month. On Facebook, video has become one of the most important sources of entertainment and learning for consumers. We are focused on enabling people to express themselves through music and have partnered with some of the top music labels like T-Series Music, Zee Music Company, Tips Music, Saregama. These partnerships enable our users to unleash expression in creative ways in short videos, stories and other formats on Facebook and Instagram. Fans can also watch their favorite music videos and discover new music based on their preferences. In fact, seeing the massive response from Reels on Instagram, we have also introduced Reels on Facebook to cater to the increased appetite for short form videos.
Q] Instagram Reels is believed to be one of the biggest beneficiaries of the Tiktok ban in India…..was there an effort to differentiate yourself from the app that brought the short form video concept in India? What are the features that are unique to Reels which no other such platforms offer?
We were hearing from our community that they wanted a way to watch and create short form content. In an effort to lean into short form video, we launched Reels. India was one of the early countries where Reels began testing, because of the huge demand in the country here. There was competition then, as there is now, and we understand this is a factor of consumer demand, which is one of the longtime hallmarks of the tech sector. Our intention is to make Reels in a way that's unique to Instagram, and which meets the demands of our community. The unique part about Reels is that it is available for people to use within the Instagram ecosystem. People have access to Reels, like they create content for Feed, Stories and Live. There's also a natural interplay between these features, as people can add reels to their profile grid, and share it on their Stories too. Promos to long form content can also be shared on Reels.

Q] What kind of marketing spends are you looking at for 'We are in the making' campaign and what mediums will you be targeting?
'We are in the making' campaign is a 360 degree campaign. Our outdoor ads first went live in Delhi and Mumbai, featuring creators Saurabh Ghadge, Karan Sonawane, Neel, Meethika Dwivedi. That was followed by ads on TV and digital, including on our own platforms. Social interactivity with the campaign will begin with a music track that captures the essence of 'we are in the making'. Experiential will also be a part of the campaign, as interactive experiences will be set up in cities like Chandigarh and Ahmedabad, highlighting 'in the making' stories from local creators. This will be followed by more such activities in other cities.

Q] What kind of brands are turning to Instagram for marketing, do you feel it has become a must-have aspect of the media mix for new age brands?
Well, we've just launched 'We are in the making' and on-platform (on Instagram) is a big part of our media mix. For marketers, they want to reach their target audiences, deliver their message in a creative way, and have business impact which can be measured. On Instagram, young people and creators are playing an important role in driving trends that are going mainstream and pushing culture forward. From 'Rasode Main Kaun Tha' to 'Bachpan Ka Pyaar', people are finding their voice, building communities and being authentic in ways not seen before. The creative tools that allow for this expression are the same for individuals, as they are for brands. In addition, there are several ad formats like feed ads, stories ads, ads in explore, branded content ads and Reels ads. This is why people are as likely to engage with public figures and creators on Instagram, as they are with brands. Thus 90% of people on Instagram follow a business. Brands like Spotify, Closeup, Red Label and many more have leveraged branded content on Instagram to drive business impact.