While experience plays a crucial role in the life and reputation of any brand, sensation, which is the very essence of experiential marketing, has taken a huge hit due to the ongoing COVID-19 pandemic, leading to the obliteration of on-ground operations and pronouncing a decline in business for most of March and quite possibly for the next few months. Nevertheless, experts in the industry are in wait and watch mode, whilst speculating the impact which will manifest, especially in Q2.



Speaking on the bearing of the pandemic, Ranjit Raina, CEO, Geometry Global says, "We have met our Q1 projections, but Q2 will definitely be impacted. Experiential is one of our business streams, which has seen a complete slowdown. Our retail practice too has slowed down, but continues to provide design and strategic guidance to clients."

At least 8% of the events business has been affected by cancellation which means that the events industry, which has been growing at 17% year on year, will now see a massive de-growth. Even then, companies are using this period as an opportunity to scale up and offer solutions and services to clients in the digital space, until government clearances are attained and clients regain confidence to step out on field again.



Ajay Upadhyay, Director & Chief Operating Officer, Percept Limited, says, "We are already using this time to create a bank of work and invest in technological solutions for existing and potential clients so that we can roll out our campaigns and events swiftly, once things get back to normal." Percept recently launched a music variant, 'Sunburn At Home' which live-streamed its very first show with multiple artists, garnering a huge response.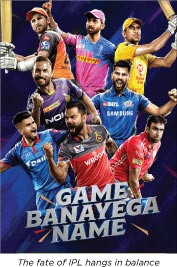 Going by the impact on the sector, experts expect that if the business stays dark for 30 days, the industry will be down by about 10-12%. That figure may rise to about 30% if the business remains dark for 100 days. "Our clients are trying digital and virtual solutions to reach out to the on-ground audiences.


We use our access, services and products which help us map audiences by location," says Dalveer Singh, Head, Experiential Marketing, APAC, Dialogue Factory.
Even before the Government could initiate a nationwide lockdown, companies had already pro-actively begun to take precautionary measures, making necessary arrangements for employees.



Sameer Tobaccowala, CEO, Shobiz Experiential Communications points out that his was one of the first companies in the space to have imposed travel restrictions and announce a company-wide WFH system. It also set up a 'Rapid Response Team' to assist its anchor clients with situation specific programmes.




THE COVID-19 IMPACT IN NUMBERS

Rs 3000 crore
Estimated loss for the events & experiential industry for first two months

10 million
Number of professionals whose livelihood is at risk



Companies like WPP-owned Geometry Global also transitioned to 100% remote working, starting mid- March this year.
"Our MICE and events business has come to a grinding halt. At this time, our colleagues are our key focus and biggest asset, and we are in constant touch with our clients," says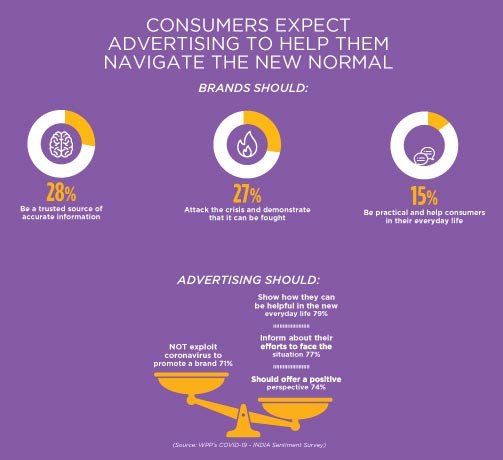 Brian Tellis, Co-Founder and Group CEO, Fountainhead MKTG. He believes that the sector needs to introspect and up creativity and operational efficiencies to prepare for the anticipated turnaround post the current scenario.
The industry is hopeful that the Government will also assist in providing the industry some relief in this crisis.



Sanjoy Roy, President, EEMA (Event and Entertainment Management Association) remarks, "We have signed a petition with the Government to consider some steps like paying income tax refund and paying event companies for work completed and work still in progress."
In the current scenario, when innovation is no longer a choice, 'sustain and evolve' seems to be the mantra the industry swears by.



Consumers and commerce will change in the coming months and post COVID-19. Contingency planning remains key, with experts expecting the best and planning for the worst. "I was thrilled to see 12 pitches ready and delivered to clients in a week," says Roshan Abbas, MD, Geometry Global, emphasising that the period will be the biggest boost to e-commerce and digital content creators, eliminating most of those stuck in traditional models.