Q] What growth have you seen in the last 2 years of the pandemic?
We have seen that the first year was extremely good, primarily because people were latching onto processed food. So, we saw very good growth during that time.
In the second year we were a little worried because of the second wave, but still there was a decent growth. So, the first year growth of the category was almost about 15% to 16% (2020-2021), and in 2021-2022, it was about 7% to 8%.
Q] Which particular product is of the highest trend?
We saw popular mid-level products doing extremely well this last year, and we also saw premium products doing extremely well last to last year. As people were trying out newer varieties and dishes during the lockdown at home, it resulted in the consumption of a lot of premium products.

In fact, not just our premium products, even our other baking, cooking, or culinary items, which otherwise had a very small market, did very well. Products such as baking powder, icing sugar, ketchup, sauces, or cake mixes, among others, that were till then a very small category, saw almost triple digit growth there.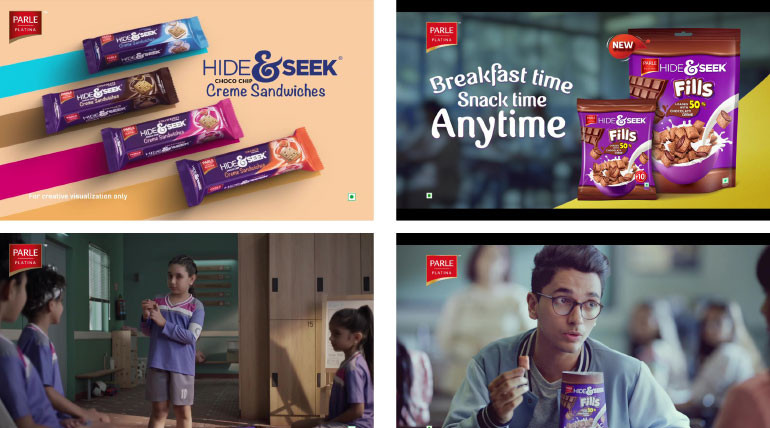 Q] What is your current market share in the biscuits and confectionery category, and which are your strongest growth markets as of today?
Parle has about 33% share in the total biscuits category. And the categories in which we are very strong are glucose, crackers, cookies, and creams.
Q] How is Parle using digital in terms of consumer engagement, what new avenues or formats of digital are you exploring for Parle?
With Parle, the primary use of digital is to generate a lot of interaction with consumers, and that's what we do. We are present across all digital platforms. There is a good amount of interaction that keeps happening with our consumers. In fact, the sheer amount of user generated content that we use on our platform is phenomenal. While we have our digital strategy in a particular direction, a lot of content comes in from users, given the heritage and legacy of the brand.
Q] What was the reason behind curating the two new variants of Parle G and that too under the Parle G flagship. Why not create separate brands?
The primary reason to bring in Oats & Berries under Parle G was that we saw a huge interest and willingness to accept healthier options among the middle class in India. But the middle class was a little sceptical in terms of buying those products, given the higher price point. And we saw an opportunity there and that's the reason why we bought it under the brand Parle G. We came up with an offering that is affordable to the middle class of India. We came up with this variant of Oats & Berries, and it's a healthier option at Rs.10/- price point.

The idea behind Parle G Kismi Cinnamon was that while Parle G is a great accompaniment with tea, coffee, or other beverages, there are certain flavours which complement coffee beautifully, cinnamon is one such flavour. This is especially for our consumers who are coffee lovers, why not give them an option that complements beautifully with coffee. So, we came up with a cinnamon biscuit under Parle G because cinnamon is known for that
spicy taste.
Q] How do you plan to establish the new offerings in the market? Do you have any campaigns in the pipeline?
We are looking at TV campaigns and Digital promotions. We have rolled it out in the west, it is being rolled out in the south as well. We intend to take it pan India before we start our advertising campaign. So hopefully it will be rolled out across India very soon, post which we will start advertising.
Q] What is your distribution strategy for the new offerings?
The distribution strategy that we are looking at would ideally be for urban India. So, it would be available on e-commerce, it would be available in MT, and in general trade.
Q] What kind of sales are coming from the online channels and ecommerce platforms for Parle products?
As far as our sales are concerned, about 2.5% to 3% contribution of our total sales comes from e-commerce.