2021 has been like a melee of sporting events be it IPL, Euro 2020, Premier League, Olympics etc. Undoubtedly it has provided advertisers ample opportunities to connect with their target audience as those passionate about sports are also highly likely to be passionate about a particular brand associated with that sporting event, if advertised to rightly. However, for the most part, sports-related advertising has always been male centric, most advertisements feature men at the front and centre and the brands being advertised, as well, are those for male consumers. For e.g. Gillette was among the top three advertisers in UEFA Euro 2020 as per AdEx India, similarly Cars24, Hero Motocorp, Philips One Blade were the other top advertisers which have a male bend. Also as per TAM Sports research, the list of top ten brands who advertised during Olympics didn't include even one female centric brand. This comes at a time when the female audience following sporting events is on a steady rise. As per Nielsen, 38% soccer fans, 50% swimming fans and 21% esports fans are women, globally. Specifically in India, 43% of the viewership in the Indian Premier League 2020 comprised women, as per BARC. In that case, is leaving out an important target segment – women during such sporting events a missed opportunity for the advertisers.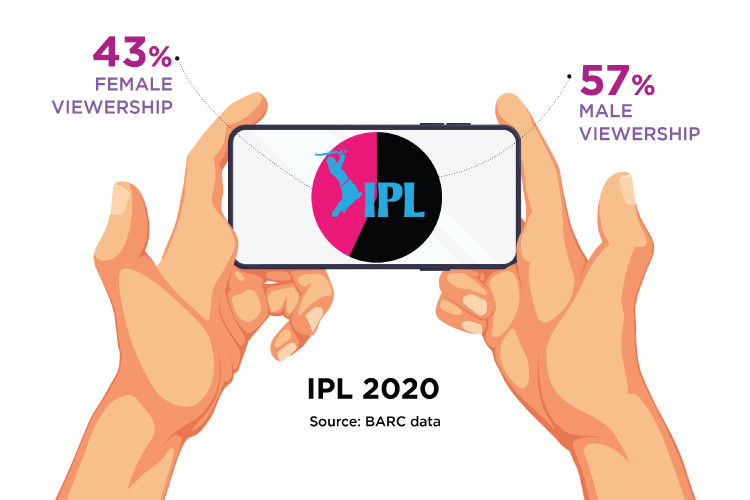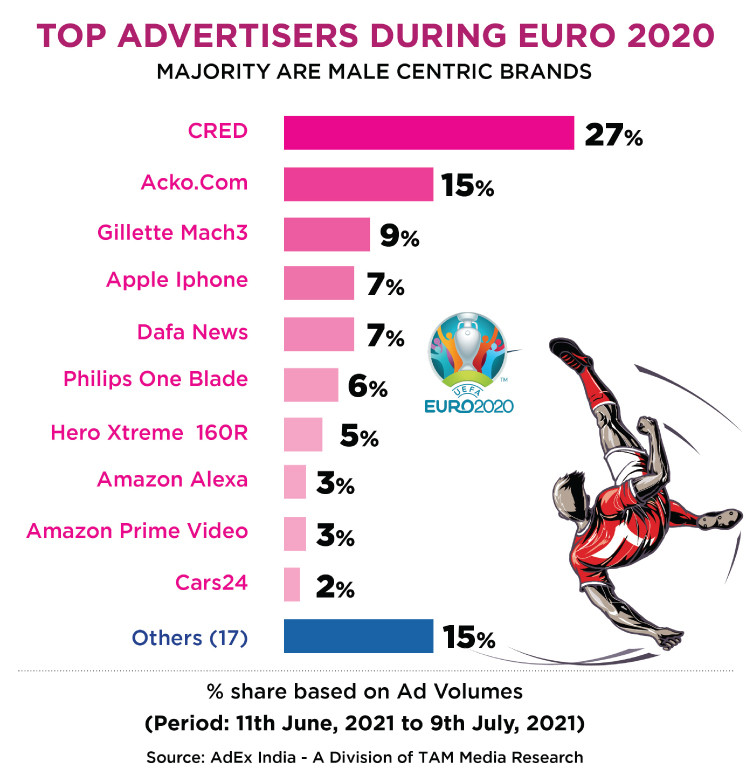 Mimi Deb, SVP, Zenith explains, "Sporting events have high affinity towards men which makes them popular for advertisers targeting men. But brands which have an equal focus on male and female audiences surely have a better return on investment (ROI) from such events as it will add newer audiences from the women TG."


Karan Shroff, Chief Marketing Officer, Unacademy adds to that. "Yes, I believe this area is underutilised. If you plan an IPL campaign without including women, you will lose 43 percent of your media budget and that would be a colossal waste of money and reach. I believe that in a progressive world, it is extremely important to discard all stereotypical notions about gender preferences and create marketing strategies that cater to all genders. With the increasing popularity of sporting events, it is unwise to create campaigns that cater specifically to men, since women form a key demographic for such events."
For unisex brands, especially, it is an opportunity to reach out not only to men, but also to women through sporting events. Karthi Marshan, President and

Chief Marketing Officer, Kotak Mahindra Group says, "All our media plans necessarily always target both men and women, because it is our firm belief that the woman is the key influencer on financial product decisions in the household, even if the man may appear to be the buyer or decision maker."
After being underutilised for so long, many sports campaigns and initiatives today, are being aimed at women and also featuring them. India has also seen an upward trend in the number of female athletes across varied disciplines. The Indian contingent competing in the Tokyo Games had 57 women out of the 128 athletes – doubled from the 2012 Olympics where we had 23 female athletes. Manipuri weightlifter Mirabai Chanu won silver medal, Assam boxer Lovlina Borgohain and PV Sindhu won Bronze in Tokyo Olympics.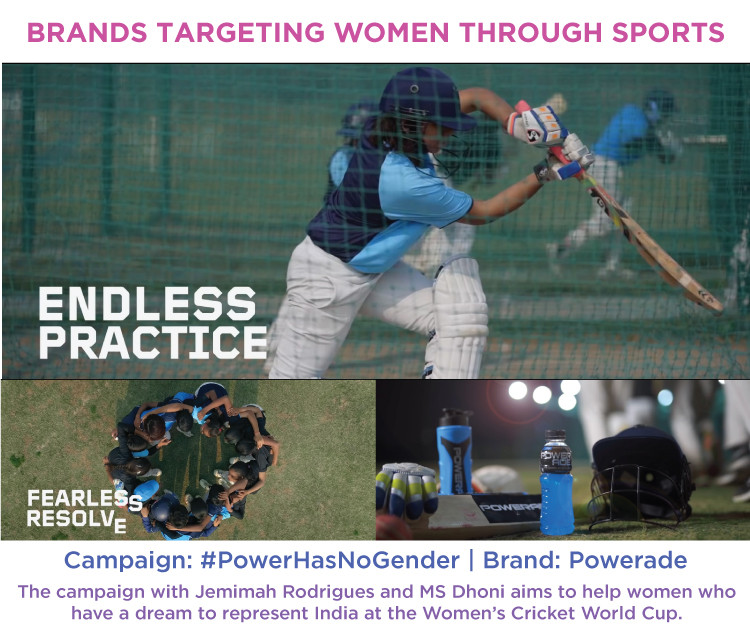 Powerade released the #PowerHasNoGender campaign, featuring MS Dhoni, in order to encourage women in sports. Faster Than, by Adidas, had a similar premise, featuring Himanshi Goyal and Nishrin Parikh. "We have seen many women sport stars as brand ambassadors, the latest being Bhavani Devi (India's first ever fencer, part of

Tokyo Olympics contingent), who is featuring in a CPG brand already. This is a positive sign for women-centric brands taking to sporting events," says Mimi Deb, SVP, Zenith.
Kotak Mahindra Bank with Gopichand Academy launched the 'Girl Power is Gold Power' campaign to celebrate the spirit of all the women athletes taking part in one of the greatest sporting spectacles, Olympics. About this, Marshan said, "The 'Girl Power is Gold Power' campaign carries a special message for India's finest women athletes and all the young girls who dream of following in their footsteps. The one-minute film, featuring Ashwini Ponnappa, a Gold Medal winner at the Commonwealth Games 2010 and N. Sikki Reddy, Gold medallist at the South Asian Games 2016 and Pullela Gopichand, their coach, not only honours the young women who follow their dreams, but also celebrates the people that lend their support to young dreamers – thereby paving the way for a generation of champions."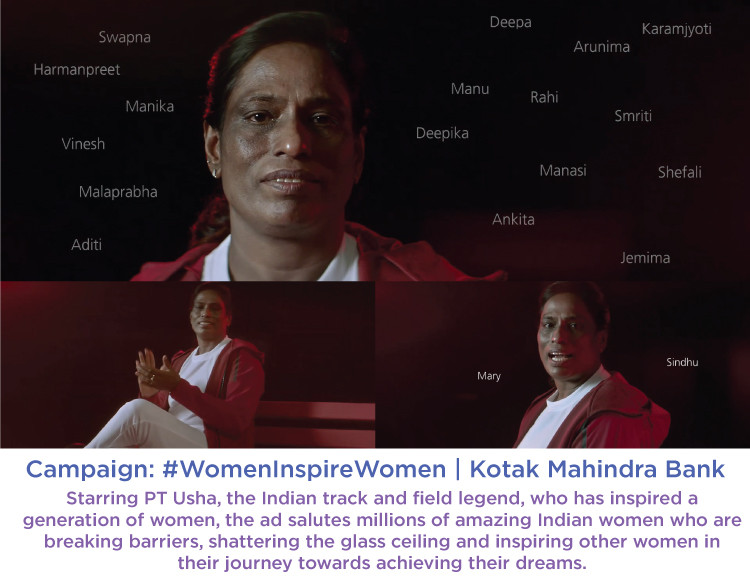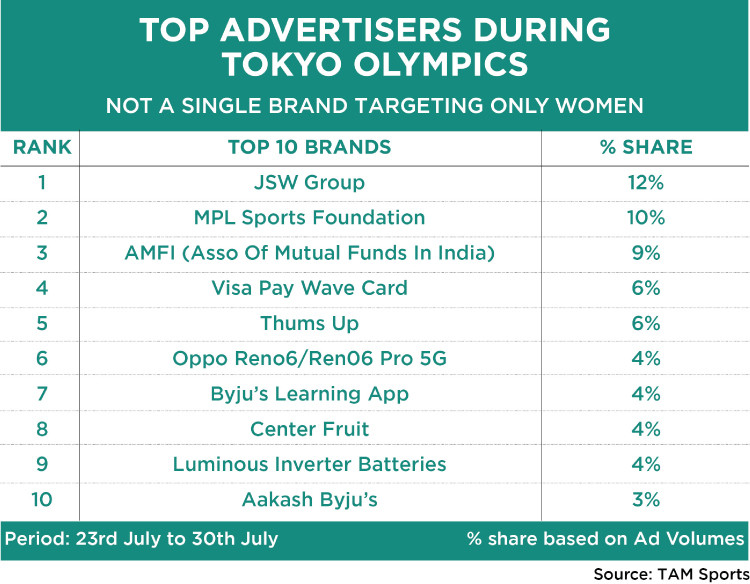 Thums Up released 'Palat De' campaign for the Olympics. One of the video stories also features the journey of Manu Bhaker. "It highlights the struggles of a young girl who battles societal pressures, preconceived notions, hardships faced by the family. It shows how her strength, resilience and hard work empowered her to win a gold medal in the World Cup final in China and everyone who had ever doubted her, cheered and celebrated her victory. Her story in particular would appeal to and inspire women across
the country to stand up for their dreams in the face of all odds," says Arnab Roy, Vice President, Marketing, Coca-Cola India and South West Asia.
Women's strong presence in sports viewership, especially IPL, has been well known for a few years now. "There is no doubt that women are watching sports as avidly as men. And yes, of course these sports properties are platforms where we can therefore reach women, who are a very important audience for many categories, including Kotak's, which is financial products. This season itself, on all the regional feeds of IPL, a detergent brand was the highest spender. My hypothesis is that generally speaking women-oriented categories tend to have an always on strategy, whereas a platform like IPL generally does a better job in the service of new launches. That may explain the relative lack of presence of women-oriented categories on the primary feeds of IPL more than any gender bias to do with sports and males," says Marshan. Having said that, I think a brand's media plan has to jump through a large number of hoops to ensure efficiency and effectiveness, and it's not ever as simple as saying women watch soaps or women also watch sports. Our endeavour will always be to find the vehicles that are at the intersection of cost effectiveness as well as impact. For any brand in any category, these decisions will always be nuanced ones."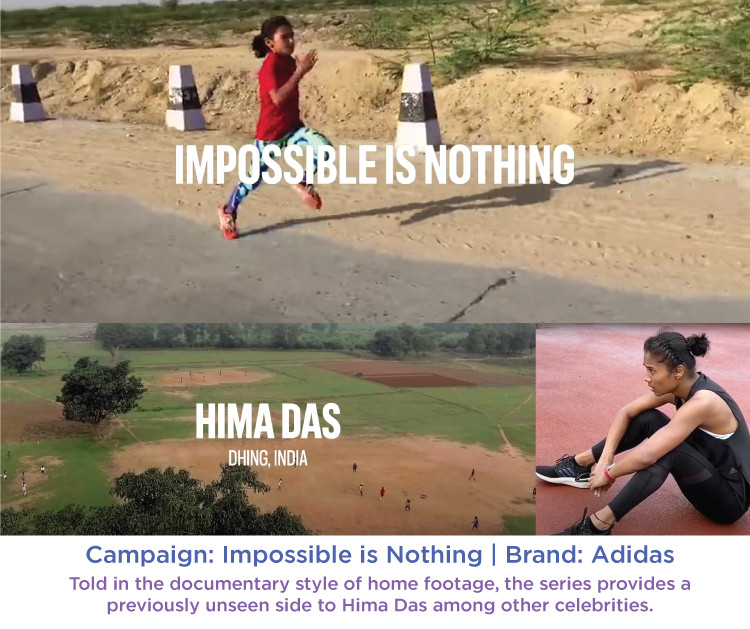 Mimi Deb also believes that it has not exactly been a blank slate as far as women based targeting in sporting events like cricket is concerned, "There are categories which target women that have got built through cricket like water purifiers, veggie washes, even some of the CPG brands. Their consistent presence on cricket events somewhere speak of the results they get."


Sharat Dhall, COO, Policybazaar adds to that, "A lot of these sporting events are during prime time. There is family viewing happening and so a lot of the audiences are now women audiences. So for a brand whose target audience is primarily women now can potentially start using such properties to reach out to the female audiences."
Another brand which has seen success by targeting both men's and women's cricket and both male and female audiences is Unacademy, Shroff explains, "We have partnered with IPL since 2020, and also associated with the IPL Women T20 challenge in November 2020. The results were very promising. We saw an uptick in web traffic and more brand-specific mentions."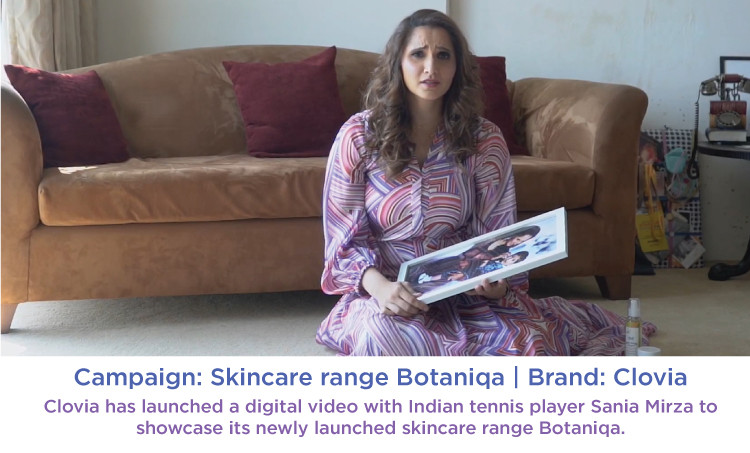 But we will see real change when women centric brands, be it for fitness, health, make up, skincare, jewelery make their way into the break times of such sporting events.

Shyamala Ramanan, Business Head, Mia by Tanishq says, "I think it's because of age old archaic beliefs that it's only the man of the house who would be interested in watching sports. However we see an increasing number of women not only watching but also playing various disciplines of sports across India. This is what gave us the conviction to utilise this platform as a pureplay precious jewelry brand aimed at women. Last year we launched our new festive collection Lyana on Hotstar during the IPL through a digital Film starring Mithila Palkar. Apart from getting us a record number of impressions, it also showed up in our subsequent brand track study through very high awareness and recall and consequently consideration for the brand. We also over achieved our targets set for this particular collection. This year, we partnered with women athletes representing India at the Tokyo Olympics. This included Manika Batra, Deepika Kumari, Pooja Rani and India's current favourite women in blue - Navjot Kaur and our hockey captain Rani Rampal. Not only did they sport Mia at the inauguration in Tokyo, but also spoke to us at length about the various facets of them. We particularly focussed on their everyday feminine side behind the grit, sweat and determination. This campaign was another hit one, generating a lot of conversation around women in sports as well as an incredible amount of PR for the brand."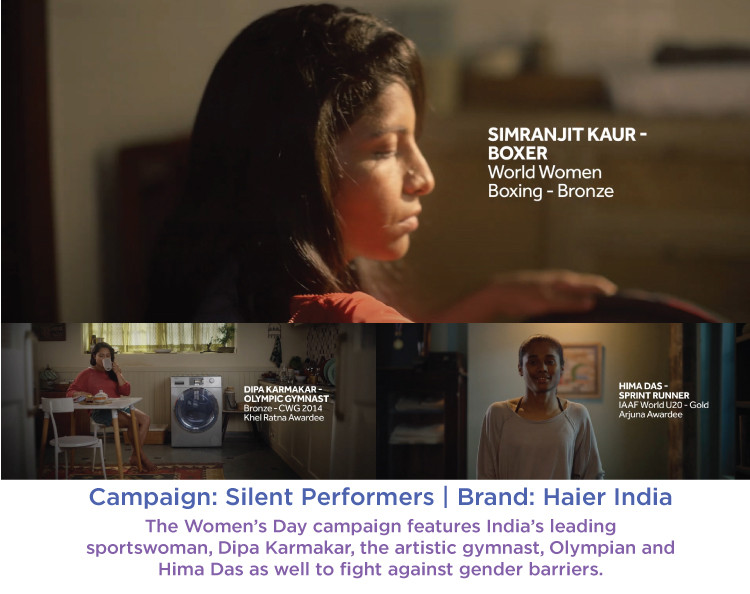 She adds, "We hope that other women's brands also follow Mia's suit soon and decide to uncover the immense potential that sports viewership has among Indian women. Additionally newer jazzed up leagues like IPL, ISL, Pro Kabbadi as well as the hard work put in by sports marketing agencies to create these properties have really amped up the entertainment value and production quality of sports content."