Motherhood is indescribable, in words, at least. As is childhood. Even more so toddlerhood. Fortunately, outspoken young mothers are vividly descriptive of themselves, their transformative life stage, their priorities – new and continuing, attitudes, worries, views and more.
This is a brief, brave take on an infinite, special and indescribable topic from the lens of candid and thoughtful experts we have been so enriched to meet and study – young mothers. To share, that, we are learning, that even in relatively traditional markets, there is new, young mommy in town.
Young mothers are more open minded and aware.
A global trend, across WT reports related to motherhood is pointing to mothers prioritising a few new values. Being more conscious (about gender and environment), more progressive (about gender equality and work, being flexible and adaptable to family needs while balancing work needs) and more open minded and experimentative especially in food. There is an echo of this trend observed in India too – young mothers are more communicative, more sharing of parental roles and responsibilities, more interactive early on with their children.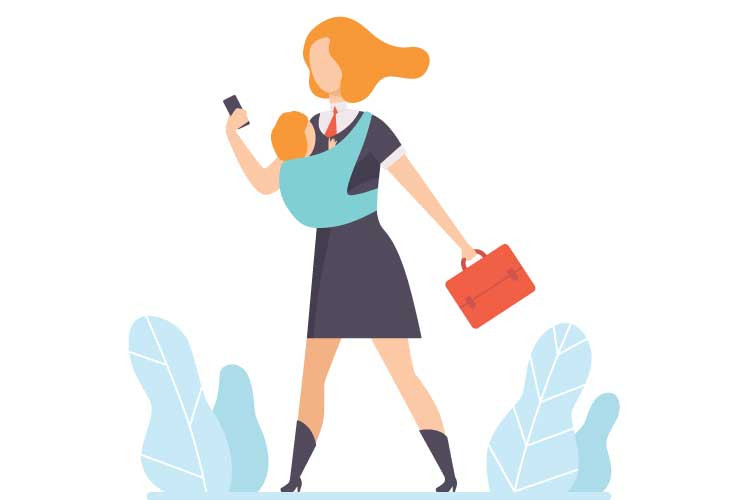 Young mothers continue to be multi-faceted women
With that as backdrop, we dived in, to understand young mothers, in relatively traditional markets – south and east India, both quantitatively and qualitatively.
Our sample was mothers, with toddlers and / or young children under 6 years, in in NCCS A in both south and east India, working mothers as well as non-working mothers (source: TGI data)
The first, standout observation was that mothers' attitudes were changing, on several dimensions, and not just in one or two areas! Thus, signalling to us, a significant overall shift in this audience. Wunderman Thompson's Chief Research Officer, Mark Truss, avers that "when data reveals shifts in many dimensions for any audience, and not just in one or two attributes, it signals a big transformation or re think for the present and future." Evidently, understanding and connecting with the young Indian mother – is an area of re-think for the present and certainly for the future.
PRO HEATH & NATURAL: One of these intensifying shifts is towards is pro heath and naturals in life and especially in food. Checking out "light" versions, organic foods, checking the nutritional content, paying more for quality and appreciating ancient food wisdom too.
IMAGE CONSCIOUS: Less of "letting oneself go" – the attitude of the past. Now – more of a 'yummy mummy" attitude. Unlike the past view of neglecting oneself for an extended period, due to an avalanche of motherhood joys and responsibilities. These mothers consistently care about how they maintain themselves for the long term – enhancing their appearance, visiting parlours, spending on brands, and conscious of outside opinions too.
TECHY SAVVY FINANCIAL EFFICIENCY: This young mother appreciates smart choices that help and enable her. Technology is appreciated and any products that make life easier for her are as well (gadgets, appliances, ecommerce). She is picky about deals and mindful of money matters and regular expenses, with a growing interest in investing for the family's secure future.
ARTISTIC DESIGN MINDED: There is an artistic dimension that the young mother is in tune with, even proud of, reflecting in her preferences. She appreciates innovative design; she is house proud looking to improve her home and considers herself artistic. The kind of brand world created for her, by brands across categories, in terms of visual appeal will matter for her, and help brands connect with her.
NEW IDEAS AND BELIEFS: In terms of her thinking, values, and ideas – this young mother is open minded. She is inclined to believe that many customs and beliefs of my parent's generation are not that relevant anymore.
Young mothers embrace empathy, staying plugged in and the long view
Mothers have always been caring and nurturing. Today's young mothers are empathetic – really trying to understand what is going on (beyond being caring).
Clearly, technology, a supportive ecosystem, more overall awareness are her enablers. Interestingly as well, young mothers choose to continue participating in other dimensions of life, beyond motherhood.
As a result of this empathy and being plugged in - a young mother takes a long view of herself, her young child, her family, relationships, home, work. Even her own looks and the home. Her mind is ticking, focussed on the future, even while dealing with current issues.
An opportunity in the communication landscape: a beautifully thoughtful nudge beyond worry & care
The portrayal of the young mother in the communication landscape (across several categories, food and others, where she is the user/purchaser) depict her on a spectrum of caring and worrying (talking to 'experts' and peers – white coats/elders, informed or uninformed in degrees). Is the aware, empathetic, multi-dimensional new mommy of real life one we will see more of in communication? The personal care category might have given us a beautiful peek with a mother championing the glow of …not just motherhood.