Tata AIA Life Insurance recently named Olympic gold medallist, Neeraj Chopra as its brand ambassador. Now with a newly launched campaign featuring Chopra, Girish Kalra, Chief Marketing Officer, Tata AIA Life Insurance discusses the brand's synergies with the star athlete, its marketing approach during the pandemic and emerging trends in the insurance sector.
Q] Tell us about your collaboration with Olympic Gold medallist, Neeraj Chopra. How are you planning to leverage this association?
The whole organisation is super excited and what makes us proud is that we are the first brand to collaborate with him after his Olympics victory. Moreover, at a group level, we truly believe in associating with sports persons. In fact, we have previously associated with football star, David Beckham. So, that helps us in our conviction of these associations – it is a multi-year contract, because we believe that this requires nurturing over a longer period. We saw a connection in terms of Neeraj's story and what we're trying to convey as a brand. We all know his viewpoint in the Olympics that he was trying to get the first initial throws right. He wanted to go for the maximum in the first or the second throw, rather than wait for the climax and then kind of give his best. And that's the philosophy that we as a brand are trying to tell our consumers that when it comes to insurance, you need to start it early in life, because that's when you can actually give it the maximum.
Q] What is the objective behind your newly launched campaign?
The whole journey of life is a mixed bag as we all go through these twists and turns. Now that's where life insurance really comes in. It helps us navigate through life in terms of protection, wealth creation, savings and so on. What we are basically trying to say through this campaign is, 'har waqt ke liye taiyaar' and that whatever life has to kind of offer to you, we are there to help in the journey of being prepared. The idea is to give assurance to our consumers that we will be there for every situation and twist and turn in life. Creative agency and production powerhouse, Forest Films further conceptualised the idea into creating this campaign.
Q] What marketing mix are you looking at for promoting the film?
It is a digital first campaign. This is for people cutting across ages, and cuts across a large segment of consumers. Within Digital, we are focusing on OTT platforms, where you have cricket matches and movies being released. We're also looking at social media. We're trying something different is and also looking at device based mediums. For example, there is this huge threshold towards smart TVs today, where we've seen a 400% growth in the last few years. Now, that's a very good platform to connect with people, and these are not limited to only the metro or big cities. This is cutting across the country.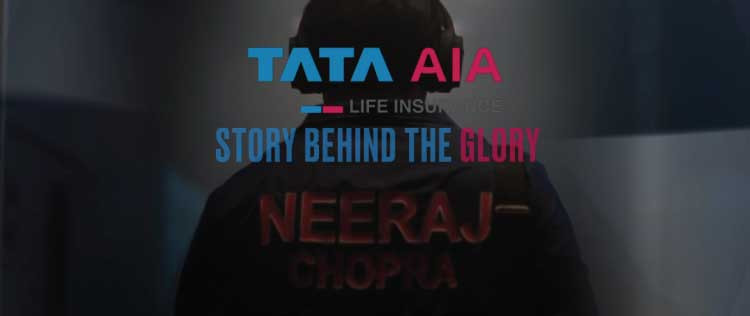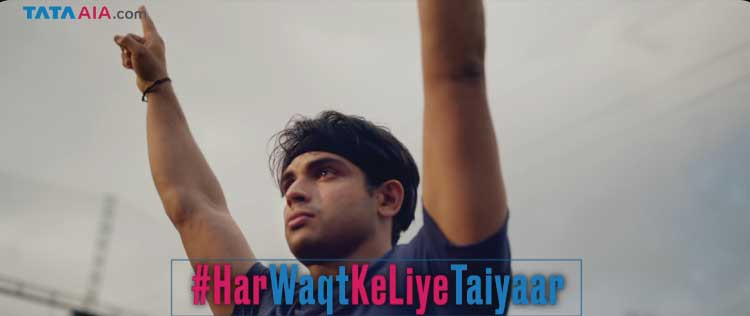 ABOUT THE BRAND
Tata AIA Life Insurance Company Limited (Tata AIA Life) is a joint venture company, formed by Tata Sons Pvt. Ltd. and AIA Group Ltd. (AIA). As one of the fastest growing companies in the life insurance sector, Tata AIA Life has maintained its rank no. 5, based on individual weighted new business premiums.
PROFILE
As the Chief Marketing Officer at Tata AIA Life Insurance, Girish Kalra heads the marketing and corporate communication functions for the brand. With an extensive career experience of over 20 years, Kalra has worked with firms across consumer goods, mutual funds, non-life and life insurance sectors.
FACTS
Media Agency: Madison, Logicserve
Creative Agency: FCB, BITM
Social media agency: Yaap
Digital Agency: Logicserve, Yaap, BITM
PR Agency: Adfactors PR



Q] What are your thoughts on the Indian insurance industry currently, and what are some of the emerging marketing trends in the life insurance sector?
One is the coming together of technology and marketing. We saw that with FinTech a few years ago too, and now MarTech has become more than just a buzzword. It has become an important trend and progressive brands are increasingly investing in that space. The other trend from a life insurance perspective is that communication is getting far more consumer centric and consistent. From the industry perspective, there is a conscious attempt to kind of make sure that if there is a consistent communication happening with prospective consumers. This is especially since there is a large set of people who are not insured – the idea is to keep reaching out to them throughout the year rather than just focusing on communication in the last quarter. That is a thing of the past now.
Q] Life Insurance is mostly associated with negativity; how is your brand changing that narrative to bring about positive change?
This campaign by itself demonstrates that we are looking at focusing on simple but very inspiring communication, because we really believe in it. The idea is to be conversational rather than having one way communication. So, our approach is again something you see in #HarWaqtKeLiyeTaiyaar. It is to focus on reassuring our consumers that we are ready to support them with anything they need. As individuals, all of us face challenges in life, especially looking at all that has happened in the last 18 months. There was a great amount of uncertainty when the first lockdown happened. Then again suddenly there was this second wave which came in. Things now are kind of opening up, but there's always this fear that there is a third wave coming and there is a kind of anxiety that is built now. So, our approach is to have communication which is simple and talks to the consumers in their language, and more importantly reassures them, because that is what is at the core of our proposition that life insurance is about reassuring you that we have your back as you go about with your life.