While brands across categories have been impacted in varying degrees by the pandemic and ensuing lockdowns, some brands have also seen some positives on the business front. Karthik Yathindra, Associate Vice President - Brand and Marketing, Jockey India explains why the brand had an edge in a situation where consumers are spending most of their time at home, and especially given the product categories that Jockey operates in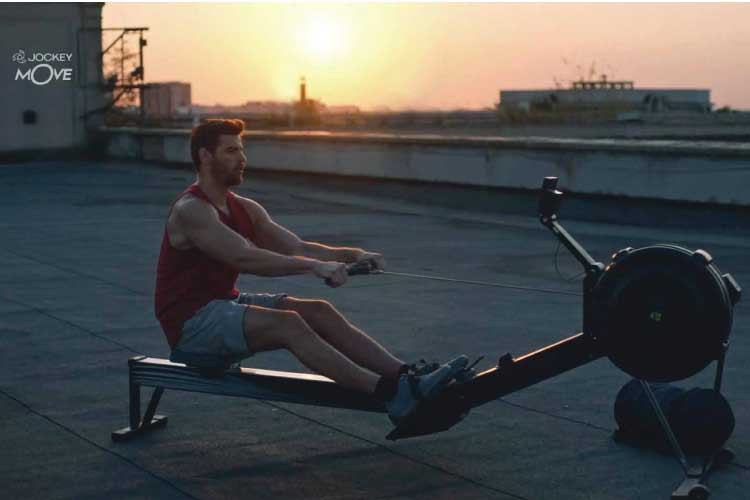 Q] The past year has seen brands completely realign their marketing plans to the dramatic change in consumer behaviour. How has Jockey's approach changed during the pandemic in terms of marketing and communication?
Obviously, the pandemic was unprecedented and none of us were prepared. But in hindsight, when I look at how the brand performed from a business viewpoint, it probably gained a lot more than it lost during the pandemic. That's largely to do with the kind of products we make and the space in which we operate. The Jockey product portfolio is very conducive to a lockdown or a WFH or stay at home kind of a situation. But coming to your question specifically, we did see a big change in consumer patterns, in terms of media consumption and product consumption. That was something we really needed to address in our marketing and communication. Also from a shopping behaviour standpoint, most brands saw a definite shift in terms of offline to online though I should add that for us, the recovery in the offline space happened a lot quicker than we expected. So obviously, during the lockdown, our communication adapted to what consumers needed and our marketing was largely driven by consumption and from the product categories that saw greater demand. In terms of media mix, we stuck to Digital largely. I don't think we've invested in any other medium last year as much, though we continue to invest in BTL a lot. We took the digital route for video communication through video streaming platforms but we stayed away from TV last year.
Q] With people spending more time indoors, what kind of growth did you see in segments like active wear or leisure wear?
A significant portion, almost 25% of our overall business was already coming from the 'non-innerwear' category that includes leisure wear, athleisure wear, active wear and sleepwear. And that saw a huge surge in demand post the pandemic, during the lockdown and even after, which helped the business in a big way. Of course, Jockey is a much stronger player in the innerwear segment but we have seen a lot more new customers in the outerwear space since the pandemic. Also from a business point of view, selling one piece of outerwear is equivalent to selling four or five innerwear pieces from a value perspective. So we had a lot of traction for products like boxer shorts, shorts, tank tops, t-shirts, capris, and largely home wear. We also gained a lot from our active wear last year, since there were a lot more of workouts from home. There were a few categories that did see a slight dip initially, like the bras business. But like I said, all things considered, we gained a lot more from the pandemic in terms of demand than we lost.
Q] How big has e-commerce been for the brand in the last year? What volume of business comes from e-commerce channels?
So like I mentioned, there was a definite shift in the shopping patterns with consumers moving from offline to online. And fortunately for us, our infrastructure was already quite robust even before the pandemic. We had a good e-commerce warehouse operating and servicing direct to consumer, which was in a good position to take on the additional demand. So our e-commerce growth did kind of leapfrog 2-3 years ahead, reaching numbers that we expected to hit maybe three years down the line. From a media mix standpoint, I would say a good 20-25% of our investments have been on e-commerce over the past five years or so. For the last year, about 8% of our overall business came from e-commerce, which is quite high also considering how invested we are in the brick and mortar space. We operate across about 70,000 offline touch points in the country. Prior to the pandemic, we were at around 3% to 3.5% in terms of e-comm contribution, so 8% is a significant jump. Jockey usually is a heavy investor in mediums like TV, Outdoor and Print. Last year though, a bulk of our investments went to Digital and of course e-comm was a big focus area too. And our spends were largely on performance marketing, driving traffic and conversions rather than building on brand equity, which Jockey already enjoys thanks to the work we've done in the past.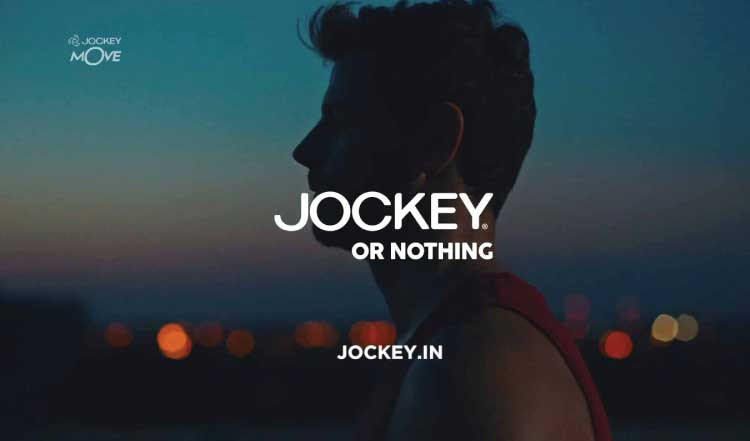 Q] Are there any new categories you plan to foray into? What products from your portfolio do you plan to focus on, moving forward?
In terms of product category, like many brands did last year, we launched our own face masks as a category. That proved to be immensely successful, and we've done great numbers with the masks. We also entered the caps category about a year ago. And we will soon launch handkerchiefs as a category too – basically our plan is to also strengthen the entire accessories portfolio.
Q] You mentioned that the brand recovered quickly in the offline space. Give us a sense of Jockey's offline presence and how important non-metro markets are to the brand.
We are largely penetrated across metros, tier I and II markets. Starting this year, we are also focusing in a big way on tier II and III markets. We have seen a trend of large consumer migration to hometowns after the pandemic and post the lockdown. So we have seen higher growth rates in our business in the tier II and III locations. This is also because the lockdown has impacted malls and large format stores, which are predominantly present in the metros and tier I markets. So definitely, at least for the short term, until consumers get back to the bigger cities and metros, there will be better traction in tier II and III regions purely from a growth percentage viewpoint. That's where our marketing investments also are going, aside from the key metro and tier I markets.