Q] Tell us a bit about the recently launched Manforce Cocktail Condoms. What was the insight behind the launch, and how do you plan to market it?
We have recently campaigned about Manforce Cocktail Condoms, an exciting fusion of two flavours – strawberry and vanilla. This range of flavoured condoms by Manforce is made with an idea to double the fun during the active romance and to do so, it has a special texture of 2280 dotted rings that takes pleasure to a whole new level. We have started a placement drive for this variety of condoms through our strong distribution, and we are also ramping up our e-commerce capacity. We have already started to promote this variety on digital platforms and are excited to see the initial positive responses to the campaign.
Q] What was the reason behind roping in Malayalam star Mohanlal as Mankind Pharma's corporate brand ambassador?
We have recently roped Malayalam movie star Mohanlal as our corporate brand ambassador. Our goal of the association is to drive the visibility of Mankind Pharma and to reach the masses in the South market through him. Our aim is to spread the vision of Mankind Pharma's through Mohanlal - to provide customers affordable, quality and accessible products.
Q] What impact has the pandemic had on the condom and contraceptives sector? Have you seen any substantial increase in sales, especially during the lockdown period when people were confined to their homes?
With the announcement of lockdown, we saw a dip in condom sales after an initial surge mainly due to accessibility to shops. Once lockdown was over and relaxation was given, we saw consumers coming back to shops and buying contraceptives as usual. We are on track to close this FY with a double digit growth rate.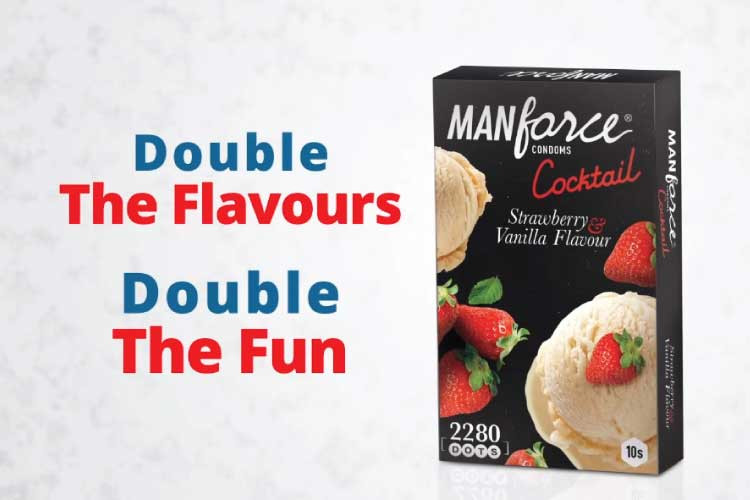 Q] Since COVID-19 has accelerated Digital as a medium of communication, how are you capitalising on it to boost your sales and engagement?
2020 was not for spending but for smart spending. We have advertised and executed many digital specific campaigns and tied up with many influencers across various regions. Now our strategy changes state to state. We always look for good content and emotional stories for our brand associations.
Q] In the last few years, Manforce Condoms has shifted its communications strategy to cause marketing. What was the prime objective behind it?
This is Mankind's motto as well – serving life. A communication strategy always plays a critical role in a brand's growth. With time it becomes imperative for the brand to change it as time demands. We are a leading brand in the condom industry, and hence it becomes our responsibility to work effectively on the relative issues. A brand should not always try to think about the revenue but maintain a strong relationship with customers through communication channels that make you the best from the others. We have been focusing on the objective to drive awareness among the masses about safe sex. We intend to strengthen our position as a responsible condom brand.