Q] With the new campaign 'Sab Karenge Try', what message does brand HealthifyMe want to convey?
I think it is about the fact that people have different reasons to healthify (or to take care of their health). For some, it could be being an active parent, while for some others, it could be looking nice on their wedding day. For some, it could be overcoming a medical condition like diabetes or PCOS, while for some others it could be losing weight. I think this campaign explores those reasons and the phrase 'Chaahe jo bhi ho, sab karenge try' fits well. So, you may have your own reason but nothing should stop you from healthifying yourself. The New Year holds new hopes and possibilities and we should work to achieve our goals.

Q] In the campaign video, apart from Sara Ali Khan, quite a few app users have been featured. Does getting active users involved in the campaign make it impactful?
Our business has been developed based on true stories of actual users. So, we picked four of our users whose stories resonated with four different archetypes. The first user is a young father who wants to stay healthy and take care of his little son during the pandemic. The second user is a young mother who struggled with postpartum weight gain. Third user is a young girl who fought PCOS and eventually became a doctor. The fourth user lost nearly 40 kgs and actually reversed his diabetes, and is now able to live a healthy life.
So, we thought it would be effective to show the true stories of these actual users.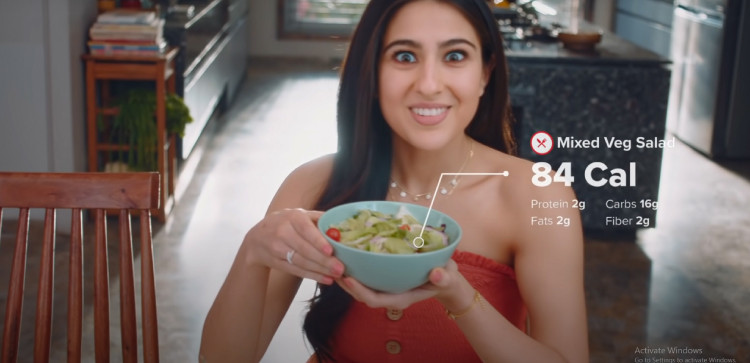 Q] What is the marketing mix of the entire campaign?
It's a 360 degree campaign. We used all possible mediums such as TV, OTT platforms, newspapers, billboards, YouTube, Google and even social media to reach out to maximum people. This is our first proper marketing campaign. Despite being a 'digital first' brand, we moved to the offline world to get the desired results. We are a 'mobile only' platform but our prospective customers are everywhere. So we figured out that the most effective way of reaching out to all of them is to initiate a 360 degree campaign.
Q] With the current campaign how much ROI is being expected?
This is a multi-million dollar campaign and we are expecting a really high ROI. The revenue that we earned in the first 11 days of this year is higher than that ($2 million) of the entire month of January, last year. At this rate, this year our ARR (annual recurring revenue) would be more than $50 million. Thus we are doing incredibly well.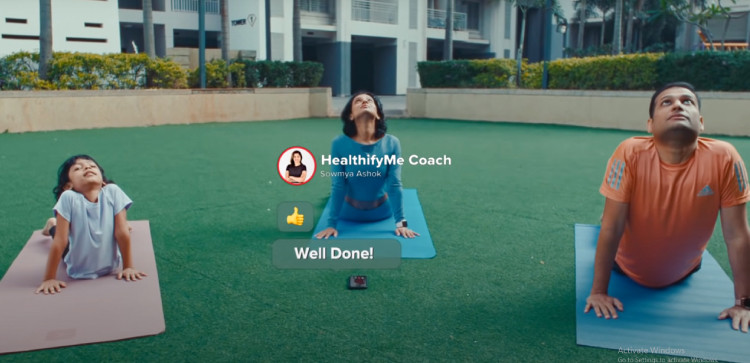 Q] How much growth has HealthifyMe reported in recent times?
In the past one year, our revenue growth is more than 100%. We have grown by around 500% ever since the pandemic started. We have tripled our user base too, earlier we had only 10 million users, and now we have 30 million.
Q] Do you think that it has become difficult to convince people to make health a primary subject of their lives?
Not really. I think, it would have been difficult to convince people during normal times. But during the pandemic they have become more health-conscious. Now they want to have more healthy food and exercise more. In short, they have found a reason to healthify. Also, many people make resolutions to get fit and healthy at the beginning of every year. So, I think timing of this campaign is also conducive.
Q] When it comes to connecting with the users, do you think that Sara Ali Khan is the right person for this campaign?
We believe she really exemplifies the struggles our customers (or prospective customers). She is someone who lost 40 kgs and combated PCOS at one point. She transformed herself from an obese young woman to an attractive Bollywood celebrity. She is an excellent example of someone who's healthified herself. She is an inspiration for many of us. So, we think she is the right person for this campaign.
Q] What are the plans of brand HealthifyMe to increase growth in upcoming years?
We intend to strengthen ourselves by working on the brand. We look forward to initiate bigger and better campaigns in future. We are also trying to innovate and thereby upgrade our services. We are also expecting to double or triple our revenues.