Coinswitch Kuber, an Indian cryptocurrency platform, recently unveiled an ad campaign featuring actor Ranveer Singh to create awareness about cryptocurrency. Sharan Nair, Chief Business Officer at CoinSwitch Kuber, talks about the campaign and the brand's marketing plans while addressing the criticism against cryptocurrency advertisements. He also shares his thoughts on the government's plan to introduce a bill in Parliament to regulate cryptocurrency, which might prohibit private cryptocurrency platforms from operating in India, barring a few.
Q] According to reports, the government is planning to introduce a bill to regulate cryptocurrency and address concerns like terror-sponsoring through crypto. The bill might come with additional restrictions on blockchain technology. What are your thoughts on this?
All crypto exchanges and stakeholders in the trade are batting for regulations. We have repeatedly voiced our demand for regulations, primarily because the technology is so new. The industry is new and volatile. The market is moving at a rapid pace and very often scammers take advantage of the situation to use the technology for duping people. They float MLM schemes and start terror-financing. Only a set of regulations and legal binding can stop these nefarious activities. There are many honest players who follow all the legalities to protect customer funds. But one bad actor, running a MLM scam or involving in terror-financing, can malign the entire industry's reputation. One incident of scam can portray all of us negatively. So, we all welcome regulations, no matter how stringent they are.
One of the biggest problems of crypto trade is that once people gain access to cryptocurrencies, they can send them to anyone. It becomes really difficult to keep tabs on the chain of transactions — whether money is being sent to a person in the country or abroad. These challenges can only be addressed by strict regulations in place. As a responsible company, CoinSwitch doesn't allow its users to withdraw or deposit crypto. If one buys Bitcoin, one can only sell it. It cannot be withdrawn or sent anywhere. Thus, we ensure that nobody is misusing the cryptocurrency they're buying on our platform.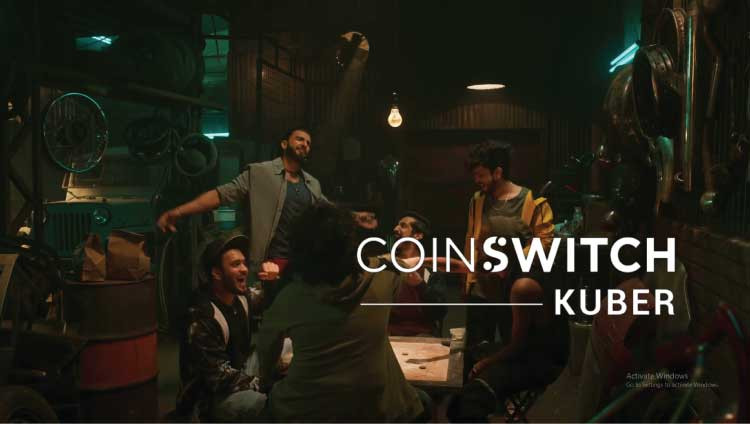 Q] The government came down heavily on misleading cryptocurrency ads. Do you see this as a setback for the business in India?
Absolutely. But, I agree with the government's point of view, too. Cryptocurrency commercials are planned and used by both good and bad players. Good players are careful and measured about what they want to convey, but the dishonest say anything they want. It is important to regulate advertisements to keep a check on what they talk about.
We only assure how secure the platform is and the ways to start a transaction. We never mention anything on the lines of getting heavy interest compared to a fixed deposit or other gains. But, I am not an authority to tell other exchanges or players how their ads should be designed. It is the task of a regulator to screen the advertisements that are being put up. We should work with agencies like ASCI and get clear guidelines in this regard. An independent body should be set up to review all the ads before they are presented for public viewing on mass media.
Q] What is your marketing strategy to create awareness around cryptocurrency and your brand?
We've been noticing a trend for some time — a lot of people take to crypto trading influenced by someone who has made a lot of money in it. In a lot of cases, people are introduced to crypto by word of mouth, but nobody really talks about the tech part of it, and how it works. It's always the wealth factor that draws people toward the business. On our platform, we caution people. We tell them to be careful about what they are investing in as this is no 'get rich quick' scheme. We build our content touching upon issues like: What is crypto? Why is it important? What's its future? Buyers get a complete understanding of what they are investing in and how to invest. This helps them take an informed investment decision.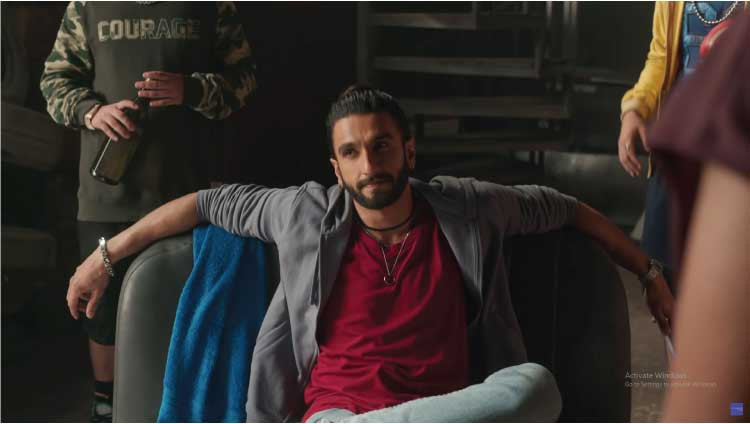 Q] Tell us about CoinSwitch Kuber's recent ad campaign — #KuchTohBadlega? What kind of response did you receive so far?
The idea was to touch on a couple of issues. Most people have this misconception that they cannot buy less than one Bitcoin. The truth is they don't necessarily have to buy even one bitcoin. One can start by spending as low as Rs 100. Through our campaigns, we tell people to do their research and learn about the nitty-gritty of transactions. The ads are planned accordingly.
Q] Usually, financial services ads address serious concerns, but you have added a humorous tone to all three of your ad films. What was the thought behind it?
We primarily believe that all who can invest should invest. Most people walk away from investments because they appear too complicated and serious. But when you add humour to your campaign, it creates a mass appeal and conveys a sense of inclusion. You may take the example of the official social media pages of traffic police across the country, where they convey important safety and social messages jocularly to create awareness. This approach works well, and we want our campaigns to create similar effects.
Q] You recently also named Ranveer Singh as your brand ambassador. What makes him a good fit for your brand?
We believe crypto is an upcoming asset class with greater acceptance among tech savvy millennials. Ranveer Singh is like an icon for them. For us, it made a lot of sense to feature someone who's like a youth icon and Ranveer Singh was a perfect fit.

Q] Your latest campaign was released during ICC Men's T20 World Cup on Disney+Hotstar. Tell us about your partnership with the platform, and how does the association with the event benefit your brand?
Cricket is like religion, watched by people of almost all age groups — kids, elders and senior citizens. They all are equally excited about the game. The frenzy has served as a proper avenue for us to spread information. Hundreds are watching the tournament at the same time with rapt attention, and it is the best space for you to talk about your business and product line. More importantly, a lot of people who watch cricket on Hotstar are millennials, as OTT platforms are popular among younger masses. The partnership is commercially viable as our user base is mostly young. It makes perfect sense for us to put our ad on a platform like Hotstar.