Q] What was the insight behind your 'Heroes who Care' film?
Even before PM Modi gave the call to clap our hands at 5pm on March 21 in support of our healthcare professionals, we had this idea of acknowledging the work of the doctors, nurses, etc. While we are safe at home, there is this section of society, healthcare professionals who are taking care of the sick without really worrying about their health and their families. So we believe they are really the heroes of today. 'Heroes who Care' was our way of saluting them.
Q] On ground, has Vivo been active during the COVID-19 crisis?
Yes, first of all we reached out to the Maharashtra government because Maharashtra is the worst affected state. We spoke to them, understood their requirements, donated surgical masks and also N95 masks. And post that we felt there was an opportunity to share this thought of heroes who care with the larger world. And therefore we reached out to our agency, Dentsu Impact with this very clear, single minded brief that, yes, we want to make a video for these health care professionals, who we believe are heroes of today and heroes who care, so let's script something. We came up with the ad in a week's time. We are promoting it on all social channels.
Q] Are you advertising on TV still or have pulled back spends to invest on Digital instead, as consumers are spending the most time on Digital now?
A majority of our campaigns on TV and other mediums are product led campaigns. And when there is a complete lockdown in the country, and there are no products to sell, it automatically makes sense for us to not do any product campaigns. Also, from a sentiment point of view this is not the best time to do product led campaigns. So accordingly Vivo also reduced spends on TV right now. It's almost minimal, across all mediums. This crisis has just come and hit everybody. We're still figuring it out but yes, we'll keep going. We're also thinking on what we should be doing apart from this 'heroes who care' campaign.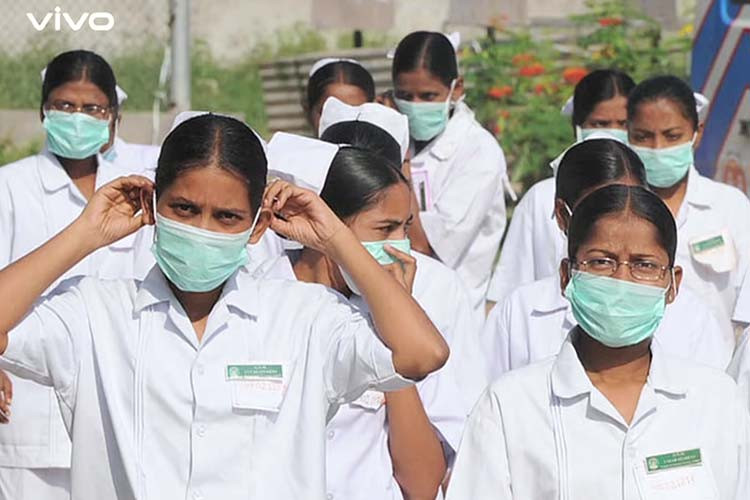 Q] Do you feel in a situation like this it would have been beneficial to have a strong online sales network, considering brands like Xiaomi have requested the Government to add smartphones under essential goods which can be delivered via e-commerce channels?
I don't think large scale strategic shifts can happen for a brand just because of a coronavirus pandemic. One can't suddenly go on to decide that we will go from offline to online. So those are more strategic choices a brand makes. And we've also made those strategic choices and we will continue to do so.
Q] There is a lot of anti-China sentiment today during the pandemic. As a Chinese smartphone brand, how are you viewing it?
Vivo is first of all a global brand, which has a very strong footprint in many other countries and not just China. In India also, because of the kind of investments we've done, there is a lot of brand love and we are humbled by the kind of response that our products have got here. That's the way we are looking at it. While what you pointed out is the current sentiment shared by a very small section of society, after all we are a democracy. People will like to say something or the other, which is okay, but I think largely Vivo is a brand that is loved by Indians and it's certainly one of the top choices in mobile phones and it will continue to be so in future too.