Q] Tell us about the 'Peedhiyan Badlengi, Pipe Nahin' campaign. What was the idea behind it?
The 'Peedhiyan Badlengi, Pipe Nahin' campaign embodies Finolex Pipes' commitment to producing long-lasting and durable pipes. Our use of superior-quality materials and advanced technology ensures the durability of our products. Inspired by an insight from extensive market research, the campaign showcases how customers pass down our pipes through generations without requiring repairs or maintenance. The tagline 'Peedhiyan Badlengi, Pipe Nahin' captures the essence that our pipes remain dependable through generations. The commercial depicts a conversation between a curious young plumber, his father, and grandfather, emphasizing the idea of long-lasting durability in families.
Q] What was the media mix used for the campaign, and what budget was allocated to the overall campaign? Also, what was your strategy to effectively reach the target audience?
Our 'Peedhiyan Badlengi, Pipe Nahin' campaign is strategically designed with a media mix for maximum reach and impact. TV is our primary medium, and we have secured sponsorship and associate sponsorship on the popular action thriller reality show, Khatron Ke Khiladi. We have invested in Digital platforms like Facebook, Instagram, and YouTube to engage with our target audience effectively. Additionally, an influencer campaign is planned to boost credibility and reach. We have dedicated approximately 40% to ATL mediums, while its on-ground activations are integrated.
Q] As a brand, how are you actively supporting and helping the plumber's community? Can you elaborate on the initiatives taken and the impact they have had on the brand's relationship with plumbers?
At Finolex, we value Plumbers not just as transactional stakeholders, but as essential members of our extended family, the Finolex Parivar. During a recent interaction with 35-40 plumbers, they expressed their happiness about being treated as family rather than customers. Our approach goes beyond typical incentives - we support their emotional well-being, address various needs, and assist through our CSR initiative, the 'Mukul Madhav Foundation', especially during challenging times like the COVID-19 pandemic.

Our support for plumbers continued during and after the pandemic, ensuring their financial growth and their families' well-being. This 360-degree perspective sets Finolex apart from others in the market. Our differentiation extends to products, the overall experience, and a caring, human-led approach. Treating plumbers as a family fosters a meaningful relationship, turning them into loyal advocates for Finolex. This distinctive approach strengthens our bond with the plumber community, leaving a lasting positive impact on our brand's reputation.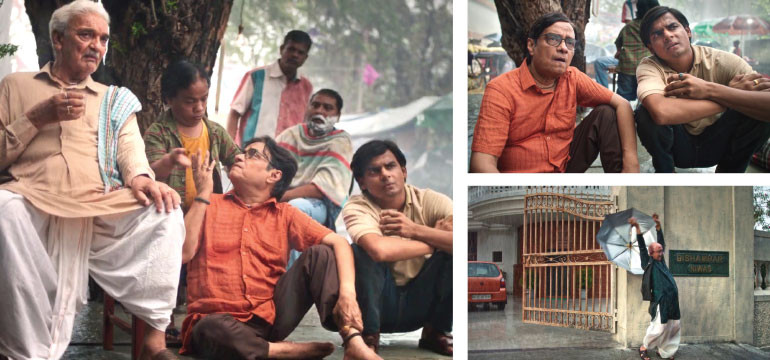 Q] What is the brand's current market share? Could you highlight the strongest growth markets for Finolex Pipes and how the brand plans to capture further market share?
Finolex Pipes is a prominent leader in the pipes and fittings category, holding a significant market share in double digits across the length and breadth of the country. Over the past 14 to 15 months, we have witnessed a notable increase in brand salience, overall awareness and consideration for our brand. This growth has been driven not only by the support of stakeholders and key opinion leaders such as consultants, contractors, and plumbers, but also by a surge in retailers and dealers joining our network. As a result, Finolex enjoys a dominant position in both market share and mindshare.

Our strongest growth markets are in the southern regions, along with certain parts of the west and select markets in the north, which have shown remarkable progress. Additionally, we are witnessing positive growth trends in specific pockets in the eastern markets as well. Overall, we have established strongholds across various regions in India, indicating a positive upward trajectory for the brand.
Q] Considering the significant presence of unorganized players in the market, how is Finolex Pipes navigating the challenges and maintaining its leadership position?
Despite the competition, Finolex has established a distinct positioning in the market. At Finolex, we pride ourselves on being synonymous with quality. Moreover, we have earned a reputation for providing excellent support to our dealers and channel partners across the country, with a strong and extensive nationwide footprint from Kashmir to Kanyakumari and from the eastern to the western parts of India. What sets us apart is our dedication to supporting plumbers.
Q] How is your brand specifically addressing the price war and competition from new entrants offering lower-priced products in the market?
It's essential to recognise that price is just one aspect of the equation. To succeed, we must focus on enhancing the overall value delivered to the end customer, ensuring that they purchase high-quality products. Unfortunately, awareness about the significance of quality products remains relatively low, especially in rural areas, which constitute over two-thirds of the market.

To address this challenge, we are leveraging technology-enabled solutions to raise awareness even among the most price-sensitive consumers. Our goal is to communicate the importance of investing in good-quality pipes, and explaining the factors that contribute to their durability. Choosing a low-quality pipe may save a few paisas per square foot during construction, but the long-term costs can be enormous. These costs include damages caused by leaks, requiring homeowners to break open tiles, repaint surfaces, and fix structural issues.

Contractors have emphasized the difference in cost between a good quality pipe and a substandard one is minimal during construction. However, the impact of this choice becomes substantial over time. We aim to educate people about this aspect and encourage them to make informed decisions that will save them from significant expenses and inconvenience in the future.
Q] What are the plans and aspirations for Finolex Pipes? Are there any upcoming marketing initiatives or strategies that the brand is focusing on to maintain its growth trajectory?
Finolex Pipes is currently working on three core pillars - expansion, engagement, and excitement. We are in an expansion phase, growing our presence across the country with a network of 21,000 retailers. As for engagement, we have intensified activation and experience-building efforts at the ground level. Additionally, our campaign aims to create excitement and educate the audience about the value of investing in quality pipes. The brand's focus is on maintaining its growth trajectory and reinforcing its position in the industry.