ICICI Lombard, through its latest campaign, is urging parents to not set a bad example for their kids by drinking and driving. Sanjeev Mantri, Executive Director, ICICI Lombard General Insurance Company Limited, tells us why he chose the occasion of the New Year to convey this message
Q] Tell us about your New Year campaign against drinking and driving.
To celebrate the New Year, most of us party with our friends and families, reliving the memories of the year gone by and looking forward to a brand-new year ahead. For many, this celebration is associated with drinking and being merry. While there is nothing wrong in having a few drinks, the issue is when we get behind the wheel after being some drinks down, putting our lives and that of many others in danger. Through our new digital campaign, we have made a strong and emotional effort to make consumers realise the danger of driving under the influence of alcohol. It conveys this message in a powerful way through the acts and innocent comments of a child as the protagonist in the communication. You will agree that children matter the most to us, as parents. They are deeply influenced by our actions and in fact mirror our acts in their daily life. We have used this insight to convey the thought in a hard-hitting manner, while striking an emotional chord with
the viewer.
Q] The problem with such celebration-based campaigns is that their shelf lives are shorter. Will you get the desired return on investment then?
Topical days provide a lot of relevance and high visibility given the overall efforts by multiple stakeholders in the larger ecosystem. Further, this helps in grabbing consumer attention pertaining to that topical day. At ICICI Lombard, we experimented using the PR route over four years ago by releasing specific consumer research and driving conversations through authored articles and consumer stories. Having gathered an encouraging response, we have subsequently enhanced the scope of topical day promotions through digital and social media.
Q] What percentage of your overall business is the motor insurance part?
At a company level it is almost 46%. So, it's a significant contribution.

Q] Did the government upping the traffic penalties result in a sudden increase in revenue and motor insurance sales for ICICI Lombard?
Yes. People did get a lot more cautious and we saw a surge for almost a couple of months, but thereon many of the states rolled back the Motor Vehicle Act and revised the fines etc., so sales went back to normal. But, the fact of the matter is, yes the awareness is at the highest level and that should help people to be safe. Anyway you don't buy insurance to necessarily use it. You buy insurance assuming there is a 1% chance that things can go wrong, thus making it important that the vehicle we drive has appropriate coverage because in the event of a loss, especially in third party cases, there is some relief available to the impacted family or the individual.

Q] Motor and travel Insurance is more like a compulsory tick, and people mostly end up picking the cheapest option. How do you then make yourself attractive or differentiated to the consumer?
In South East Asia, you can travel without travel insurance and many people do. We have seen multiple cases of exigencies, which impact them rather badly. And to what end! The travel insurance hardly costs 1500 bucks but the challenge in the event of losses is so significant that it can wipe off your savings for years together. Another problem is people buy cheap insurance, which again doesn't give adequate cover. We, as a company, are investing whatever is needed but it's not enough to educate people that they should not travel without adequate cover. Hopefully at an industry level an initiative to this effect will be taken up. Having said that, travel insurance is a long way off, and even the penetration of health insurance is so low in India. That's where the opportunity also lies for a company like ours.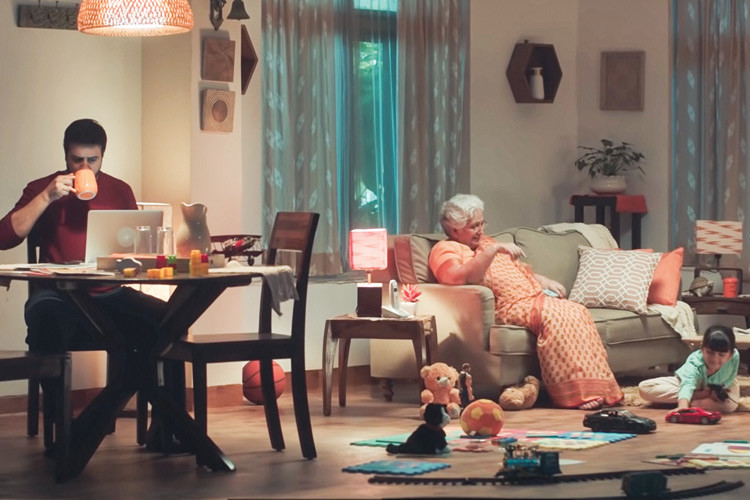 ABOUT THE BRAND
ICICI Lombard is the fourth largest non-life insurer in India based on gross direct premium income in fiscal 2019 (Source: IRDAI). The company offers customers a comprehensive and diverse range of products, including motor, health, crop, fire, personal accident, marine, engineering and liability insurance, through multiple distribution channels.
FACTS
MEDIA AGENCY: GROUPM
DIGITAL AGENCY: MINDSHARE
BTL (OUTDOOR): KINETIC
CREATIVE AGENCY: OGILVY
PR AGENCY: ADFACTORS PR
Q] What does your marketing mix look like?
Over the years, we have been revisiting our marketing mix in line with changing media habits of consumers. Accordingly, we have moved quite a distance in harnessing a multi-media approach with special focus on the digital medium. Today, we are using the latest tools in digital marketing which includes programmatic advertising on desktops as well as mobile mediums. We are harnessing the power of social media be it Facebook, Twitter, Instagram, LinkedIn etc.
Q] What percentage of your ad spends is dedicated to Digital through the year?
We spend almost 60-75% of our advertising budget on Digital.
Q] And what percentage of the insurance policies today under ICICI Lombard are bought online?
Digital journey takes place in two phases. One is where people are coming and buying end-to-end on the online platform. And the second is digitising your processes by which your policies get issued in a digital manner avoiding the use of paper forms. 95%-98% of our policies get issued in a digital manner. People prefer to buy motor insurance online, and similarly 90% of the travel insurance policies are bought online. However health insurance is still largely through physical modes where the customer researches online, then calls the call centre and finally takes the agent's advice to buy it in person. So the mode of purchase changes from product to product. But by and large as far as pure play online sales as a whole is concerned, online will be less than 5%, but it's growing.
Q] What is the brand's current market share in India?
8.5%. We are the largest private sector player since 2004.
Q] Through your CSR initiative 'Ride To Safety' you have distributed over 75,000 helmets to two-wheeler owning parents and their children riding as pillion riders… what is the next activation under that?
'Ride to Safety' is a nationwide initiative launched by ICICI Lombard to generate awareness on road safety in India. To promote understanding of road safety at the formative ages, we initiate workshops targeted at children every year. Child-specific helmets are also given to children who are pillion riders on two-wheelers. More than 500 workshops have been conducted in Mumbai, Pune, Delhi, Nagpur, Chennai, Bengaluru and Ahmedabad since September 2015, touching the lives of over 100,000 children and their parents. In FY 2019, we introduced ISI-marked helmets for both children and their parents, thereby ensuring protection to the family while riding a two-wheeler. This year, we plan to distribute over 30,000 helmets amongst parents and children. We also plan to organise direct contact programmes and workshops across cities, which impart appropriate road safety values to the young generation.
Q] ICICI Lombard also introduced AI-based approval for cashless treatment. How has that improved sales considering it provides ease of claim for consumers and has it also helped reduce cases of insurance fraud?
ICICI Lombard is at the forefront of leveraging technology to enhance customer experience. Claim is considered as a moment of truth for any buyer of a health insurance product. We sell the promise to a customer that when you will encounter claims we will be there standing for you. To fulfil this promise we are continuously exploiting and leveraging technology. By giving cashless approval for treatment, we are delighting the customer with almost real-time approvals, thus eliminating their hassles to follow up and keep waiting for approval during crucial hours. This overall experience has a ripple effect across sales, as the core motto for us to use technology is to serve the customer more efficiently. Fraud is an area of focus for us and we leverage our proprietary technology to continuously minimise instances of fraud. We focus on enhancing customer experience using AI while keeping an equal focus on eliminating fraud. We continuously work to improve our claim and customer service as it directly impacts sales.
PROFILE
Sanjeev Mantri is the Executive Director at ICICI Lombard General Insurance Company Limited. He spearheads the retail division of ICICI Lombard and is responsible for distribution of products across agency, direct and alternate channels. In the past, Mantri has held key leadership positions with BNP Paribas and ICICI Bank over a career spanning more than 20 years.
MARKETING TIP
As Philip Kotler says, "It is no longer enough to satisfy your customers. You must delight them."